Hola everyone. Here is a simple gift for a very special friend: My Twinkie Bear. This is a small gift for you on your 50 DAYS. Thank you for enlightening us with beautiful words for 50 days now. Every day, you wrote something new, something different and left us speechless with your words. And thank you for 74 days of your beautiful friendship. So a little something from your Sunny. I hope you like it
No, this isn't that OS that I am struggling with. I gave up on that one for now..lol. This one I came up with last night and finished it this morning. So might not be written all that well but I really wanted to have it ready for you for your 50th Day.
Happy reading folks. No proofreading thou cause it's so boring to do
~~
Manan OS: Connected Hearts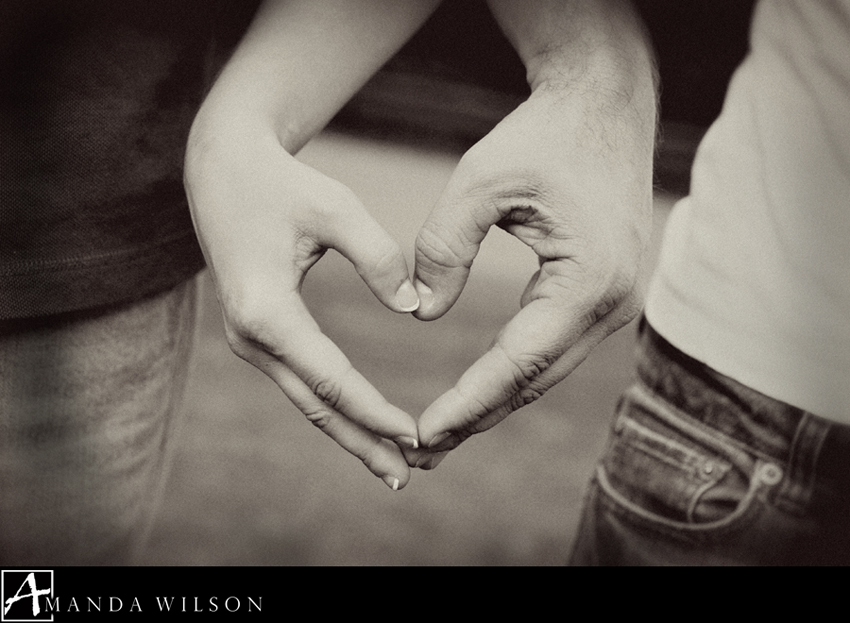 ~~
"Don't go.", she whispered softly with her cheek pressed against his chest. She wasn't even sure he had heard but when his arms tightened around her, she knew he had heard. It was late night and Manik had snuck up to her terrace so they could spend a few precious hours before he left in the morning. So they sat in each other's arms on the terrace stairs
He leaned his head on her head, letting his chin brush against her silky tresses He let out a long sigh. "You are one who is forcing me to go." He was right. She was the one who had made the decision for him, for them. It was an obligation, an commitment , and that's all there was to it. He had to go.
"I said, you need to go, not that I want you to go.", She straightened from her position on his chest and tilted her face up to see him better. His hands easily found their way to either side of her neck as he drew her closer.
"I disagree. I don't have to go. I don't need or want to go.", he argued in his typical 'I know it all' Manik Maltorta fashion. And she just sighed because they both knew that he had to go.
"So we will just say that you are going for your Nandini.", she said with a smile she wasn't feeling.
"And when I have denied you anything " he whispered before he leaned down for a Eskimos kiss. "I am going to miss you so much."
She turned, letting her back press against his hard chest now so he wouldn't see her tears. They pricked her eyes but she fought against their burn. She didn't want him to see how much she was going to miss him. He hadn't seen left yet and she missed him already. "I miss you already.", the words were out before she would stop them
Manik along with his Fab 5 band were going for a concert and he would be gone three days. Three days. Three days was long time for them to be apart from each other. Who was she kidding? Even a second away from each other was a long time for them. They needed each other. Simply needed each other to breathe and live.
"I can't believe you are making me miss your birthday." And yeah, the concert just happened to fall on the day of her birthday. It was sheer bad luck. Fab 5 were bound by a contract and a lot of money had been invested into this one concert in London. It was being held at the esteemed Wembley Stadium and was a sold out show already. Manik had refused to go when he found out that both the concert and her birthday were clashing. It had taken a lot of cajoling, demanding, ordering and other things only Nandini Murthy could manage before she had convinced her rockstar to keep his work commitment. So as the clock would strike 12, he will be performing and they couldn't even be together via video chat as her birthday rolled in.
She reached for his hand, intertwining their hands together. She absolutely loved the fit of his hand in her hand, the fit was perfect. His larger hand, his lean fingers were perfect for her smaller hand. Just like he was perfect for her. Perfect for her in every way. Silence, comfortable silence settled around them as they sat together cocooned in each other's warmth. Even silence with Manik was beautiful. It spoke of the contentment, where they just needed to be with each other. She played with his fingers, intertwining and untwining their fingers as he sat against the wall. He would ever so often brush his lips along her temple or her cheek, or nuzzle her ear like he liked to do often. Nandini understood that he just needed the touches he was used to. She also sought comfort in a gesture she was use to. She held his hand and doodled I.
. U. Every time she did it, she felt as if she was writing herself into his destiny, into the very lines of his palm so destiny wouldn't even dare think of separating them.
"I love you too, Nandini.", he whispered softly he turned her to face him with a gentle tug on her arm. "Hamesha". His hamesha, their hamesha was always a promise to love each other for as long as their Hamesha lasted. He leaned in and kissed her with gentleness and tenderness that always left her undone.
His shrill ringtone had them relucanting pulling away. It was time for him to go. With a weary sounding sigh, Manik picked up the call and put it on speaker
"Yo lover boy, it's time for us to go. We are waiting outside Nandini's house.", Cabir's ever so joyful voice said. "Chal na. Say your goodbyes. Kiss her all you need to and be down in two." And with that he hang up
Nandini's cheeks flushed with heat as a blush rose. Even though they had been doing just that, she still couldn't help the shyness that overcame her when their friends spoke so casually about their couple 'activities'. Manik's fingertips reached out and grazed her soft cheeks after he pocketed his phone "Gotta love the blush", he teased with a chuckle.
A loud horn interpreted them again. And he walked in with a huff towards the railing at the edge of the terrace "I am coming ! Chill. Like seriously." He whispered yelled over the railing. Turning back, his eyes softened once again as they fell on him. His arms opened as she ran into his arms, and they closed around her in a secure warm embrace.
"I will be home soon.", he promised.
******
Nandini woke up a few hours, at about six in the morning as she did daily. Stretching her arms, she reached for her phone and almost dialed Manik's number out of sheer habit before she remembered that he would still be on his flight. The flight was about nine hours and it would be hours before she would even get to hear his voice. Even then, he would be so busy with prep for his concert, they wouldn't get any time to talk. She clutched the phone closer to her chest and pouted. London sucked for being so far, and for taking her Manik so far away from her for three whole days/
She got up and went to her window to draw her curtains open. The window she always looked out off and saw her Manik standing, who always knew and waited for her to appear, even when she would be roaring mad at him. And she always showed up at the window, even if it was in an attempt send him away. She drew back her baby pink curtains and found a red rose with a pink note. Right away, she knew it was Manik. He left her a gift to show his love. For her to feel his presence even when he can't be present here with her. A smile touched her lips as she opened the small pink note.
Today, I am going to prove it to you, I am right there with you. You just can't see me but I am there. I promise.
- Your Manik :)
Typical Manik Maltorta adorableness. She had woken up so glum and already he had brightened her day. He called her his shining star but she was beginning to think he is her sun, her sunshine, and her reason for smiling.
******
After her morning routine, Nandini made it down for breakfast around nine and found Chachi humming happily in the kitchen working on another one of her cooking 'experiments.' Yeah, she would have to out of the house before the experiment aka the new dish was ready for tasting.
"Good morning, Chachi", Nandini greeted as she gave her mother-like Chachi a warm hug.
"Good morning Nandu. A parcel came for you this morning. I kept it on the table for you."
A parcel. She wasn't excepting a parcel. Grabbing the sandwich her Chachi held out for her, she kissed her goodbye and grabbed the parcel on her way out.
She eyed the small, rather slim red packaged box. She sat on the front porch and opened it because she couldn't wait. She carefully removed the tape and pulled the gift wrap away and gasped. It was a 5x7 photo frame and it was unique in a typical Manik Maltorta way. It wasn't a picture of them. It was a map, a hand drawn map of United Kingdom with a red heart drawn over London and India with a red heart drawn over Mumbai. The two red hearts were connected with red dotted line covering the distance between the countries. There was a folded pink note. She plucked it up and unfolded it to see his hand writing.
No matter the distance, our hearts are connected for Hamesha. I will be home soon. Now, Smile that beautiful smile of yours for me.
- Your Manik :)
******
She cradled the photo frame in her hands before she kissed where her heart was right now, in London. She carefully put it in her bag as she walked out of the gate. She glanced around for an auto-rickshaw but instead she saw a very familiar black car pulling up. With her heart in her throat, she rushed to Manik's car but disappointment engulfed as she saw his driver coming out. Manik couldn't be here, Nandini knew that already but her stupid lovesick heart on the other hand didn't.
"Nandini Madam ?" she mutely nodded. "Manik Baba's orders were to pick up for college today and to also drop you off.", the driver informed as he held the back passenger door open for her. Mumbling a quick thank you, she found herself in the familiar comfort of her boyfriend's car. And there, a slim squared box in red packaging waited for her. Tearing it, she found a CD case with a pink sticky
So what if the driver is changed is today. I will still sing to you as we drive to college. Play the CD. And I will be there singing, just for you.
- Your Manik :)
She asked the driver to put in the CD and soon, he was there like he promised. His voice crooned as he told her how she taught him to live. Jenna Jenna. He told her those lyrics he wrote were solely for her. She smiled. He didn't realize that he too taught her so much about life.
******
When she entered the college, she sought out the place where she could feel the closet to Manik. Their place. Their staircase behind the music wing. She came to the staircase expecting it to be vacant. But even here, her Manik's presence was present. In the middle of staircase sat a medium sized box red gift box. The box was bigger than the other ones she had gotten since the morning. Giddy with excitement, she ran and picked up the box. Soon, she had peeled the wrapping away and opened the card box and picked up the pink note
Here is another blazer to add to your collection. My blazer promises to hug you close today and provide the same warmth that I do.
- Your Manik :)
Nandini eyes now filled with tears. Just how much love did Manik love her ? She didn't think she could ever understand the extent of his love for her. He was gone, gone just three days but ever since she had woken up, he had made sure she felt him around her. So she wouldn't miss him because they could pretend he was here with her. And there, he was alone there. Other than the three hand-written love letters she had packed in his suitcase for him, one for each day. She hadn't done anything special to make sure he would be okay without her.
She pulled out her new blazer to add to her stolen/borrowed/going to return blazer collection. This one was a red blazer with golden buttons on the cuffs and down the middle. Only Manik Maltorta could pull off a red blazer and make it look classy. She slipped his blazer that was over-sized for her over her petite shoulders. And instantly it was as if his strong arms were around her. The blazer felt like him, smelt like him. It had his Manik smell mixed wonderfully with a cologne of his she loved. She sniffed and sighed happily.
She pulled out her phone. She couldn't call him; he had said he would call her as soon he got a chance. So she typed a quick message.
I can't even say I miss you. Because you are right here, with your strong arms wrapped around me as we are sitting on our staircase. I can't find the words to express how lucky I am. Thank you for loving me the way you do. Love you for Hamesha <3
- Nandini
******
After her veena class, Nandini came to the canteen to meet Navya. Though, Nandini hadn't wanted too, she took off her new blazer and folded it neatly into her bag. Because just about everyone knew that it was Manik's blazer. And while their relationship was no secret, she simply wasn't up to answering unnecessary questions.
"Hi Navya.", Nandini greeted her with a hug as she joined her friend at the table.
"Arrey good you are here. Your Manik left a package to give to you." Nandini was surprised. Not that she was getting more gifts. Her Manik loved her in his own way, and showering her with gifts and gifts was one of his ways of showing his love. She was rather surprised that he had involved Navya in his 'I am there with you' mission. Manik and Navya, weren't the best of friends. They were, um, how do we say it nicely. Navya was still scared of Manik and Manik, well, Manik is Manik. Enough said.
Navya pulled out a box from under the table. Nandini was left wondering what amazing thoughtful gift he had decided on this time. Nandini eagerly took the cube shaped box from Navya's hands. The speed of opening gifts had steadily increased over the day and this time she tore at it like a five-year old kid on her birthday. This gift was wrapped tightly with pink tissue paper. She moved the paper and saw a mason jar with his classic pink note on top.
There are countless things I love about you. And here are just a few of those as reminders.
- Your Manik :)
p.s don't read them all at once ! They have to last you three days. Yeah, I know you are going to read them all now.
p.s.s tell Mata Rani's Navya to leave now. Her job is done. And yes, I did thank her.
She chuckled. He knew her so well. She would end up reading each and every one of the reasons right now. And reread them a million times before he came home. Nandini picked up the mason jar out of the box and there was rainbow of folded notes in it. She cradled it to her chest as she smiled. She didn't know how he had managed to package all his love in a glass jar for her, or the amount of time and effort it had taken him but she knew why he did it. Because he loved her, loved her for Hamesha. And even being so far from him, he still made her heart warm with that fuzzy feeling.
Undoing the lid, she pulled a yellow note out and unfolded it.
I love the way you say my name. You have a way of making it sound beautiful.
"Manik", she whispered and somehow she felt he had heard her.
******
She entered the room in the afternoon and carefully placed all her gifts on her wooden study table. Putting her arms through his red blazer, she fell face first on her bed.
"Oh Ayiappa, how much I miss him." She spoke to her Ayyiappa. His gifts were so thoughtful and made her feel so loved. But nothing was more precious to her than her Manik. And she wanted him, just him. She reached for her pillow so she could bury her face and cry in peace for a while. Her hand felt a piece of paper and she knew it was pink before she even unfolded it. And she pulled it out. Pink, knew it ! She unfolded it and found such joy in his four words.
Next Gift: My VOICE
- Your Manik :)
And just then she held her phone ringing in her bag. Just how did he manage that one ? A man of many talents, she decided. She ran off the bed and pulled her phone out in a rush. She grinned as she slide across the screen to accept the call.
"Manik !"
His resounding chuckle was honestly music to her ears. She closed her eyes to cherish that beautiful sound. It had been hours, hours and hours since she had heard it.
"So did you miss me ?", she heard his voice over the bustle of the background noise.
"Is that a question ?", she countered as a smile tugged on her lips.
"I miss you too, my shining star.", he said quietly, all the teasing and fun gone from his voice. Someone yelled his name in the background. "Acha listen, I have to go now. The show is in a few hours and we just doing final sound testing and rehearsals."
"All the best. I know you will perform really well today", she wished him luck, as it was their thing to wish each other before a performance.
"And my kiss", he demanded and she could hear the smile in his voice. So, she sent a big loud kiss over the phone.
"Love you hamesha. Come home soon."
"Love you hamesha too."
******
The rest of the afternoon and evening passed by pretty uneventful. Nandini had spent all her time sitting on the bed, surrounded with Manik's gifts. She read his 72 Things 'I love about you' about four times now. She also wrote her feelings in her black diary in the form of lyrics. And hopefully she would have a new song to sing to him when he came back.
She slowly blinked her eyes open finding her room dark. She flicked the lamp on and realized she had dozed off for a couple of hours in the evening. It was nearing eleven. She slumped back onto her pillow. It was suppose to be her birthday in an hour. Her 20th birthday and Manik is currently 4470 miles away from her. To say she wasn't all that excited to bring in her birthday without him would be an understatement. She closed her eyes and hoped sleep would come back. Maybe she could sleep her entire birthday away. Yeah, sounds like a plan, Nandini Murthy.
A knock on her bedroom door had her opening her eyes. Okay, maybe the whole sleeping her entire birthday plan wouldn't work. Her family would want to celebrate her birthday with her. Opening her door, she expected Chachi or Rishab. Instead, there were similar looking red gift wrapped boxes. This time, there was two boxes that were about the same size as the blazer one. These ones had to do with her birthday celebration if they came at this time.
Picking them up, she placed them on the bed before she started with one. She unpacked it to find a dress, a simple, long white flowing dress but there was no pink note, instead there were a pair of diamond studs, shaped like stars. She held up in the palm of her hand and they sparkled brightly as light hit them. The next gift was a pair of gorgeous sliver heels and this time there was a pink note attached.
I know it's your birthday in an hour or so and I know you don't want to celebrate it without me. But this day, this day is really important for me. This day is your Ayyiappa's gift to me. You came into this world because we were fated to be. So I want you to celebrate this day with your family. They love you just like I do. So get up, get ready and go downstairs. Love you for hamesha
- Your Manik :)
******
Dressed in his gifts, she came down downstairs and called out to her family. "Chachi, Chacha," There was no one waiting for her downstairs. "Rishab" Still, no reply. She made her outside to the back of the house and stopped in her tracks. She gasped.
Their backyard had been transformed into a magical place. There was a gazebo set up in the middle with white curtains hanging from it and lights wrapped around it. Her fireflies. Her fireflies were there. There were jars and jars of them, hanging in the gazebo. Her eyes blurred with tears, tears of happiness. Brushing them away, she walked into the middle of the gazebo where a table was set, a white silk tablecloth covering it, red petals scattered around and tea light candles lit and placed around a cake. A red heart cake that simply said: Happy Birthday My Star. There was also a jar of fireflies on the table with his trademark pink note.
I am there, Nandini. I am there with you in the glow of your fireflies. And you are here with me. You are here in the shine of my stars. Let's celebrate your birthday together.
- Your Manik :)
Just 10 more minutes left
Overwhelmed with emotions, her eyes just teared up again on their own accord. Such a blessing, to be loved this way is such a beautiful blessing. She folded her hands and thanked Ayyiappa for sending Manik for her. Just as she unfolded her hands and wiped her tears away, her family came out. Chachi, Chacha, Rishab and even Navya, they were all dressed up for a party.
"Chalo, chalo, it's time for a party." Chachi exclaimed enuthusially as everyone joined her at the gazebo.
Navya nudged her playfully and whispered, "Mata Rani ki kasam, your Manik is something else." Nandini smiled as a blush rose to her cheeks. Though Navya was right. Her Manik, she sighed, he really is something else.
Just as the clock was ready to strike twelve, she picked up the knife as her family got ready to sing her happy birthday.
"Happy birthday Nandini" She heard Manik wish and looked around wildy for the source of his voice. She found him, Rishab was standing there holding her Macbook with Manik on facetime ! She ran and took the laptop from her brother's hands.
"Manik", she whispered his name. He was dressed in his concert outfit looking heavenly dressed in black. All she saw was his grinning face and a black blazer and heard the chaos of the audience. He was on stage; he was wishing her happy birthday while he was on stage!
"Told you, I am there with you. And you are here with me.", he winked and there was a shuffle of hands until he came into focus again. This time though, someone was holding the phone for him farther away. It was as if she had a front row seat in the audience.
******
"Alright London. This is the last song of the night. A very special song for my very special one; she will always be the lyrics to my music and the light of my existence" He looked right at the camera and winked. "Happy Birthday, My Shining Star."
He started singing in that beautiful soulful voice of his and magic happened.. Suddenly it was just them. Only Manik and Nandini. The cheers of the thousands of his fans muted. Fab 4 faded away from the background. The happy squeals of Navya and Chachi muted. Everything else ceased to exist. She just heard him. She just saw him. She just felt him. He sang their song for her.When he sang, he only sang for them
Aise tera main.. jaise mera tu
Aise tera main.. Jaise mera tu
Jaise mera tu (jaise mera tu..)
Jaise mera tu (jaise mera tu..)
Jaise mera tu (jaise mera tu..)
Hoo hoo.. (jaise mera tu)
Meher.. meher.. meherbaniyan
Jaise mera tu..
Jaise mera tu!


He sang the last note letting it hang. He blinked his eyes close and opened them a moment later and she saw all the love shining in his eyes. He held his palm up. And slowly he fingered in the I.
. U for her to see before facetime disconnected.
******
After hours of celebration, Nandini was snuggled into bed with the lamp on. She was waiting for Manik's call. He was suppose to call her as soon as he got to the hotel. She smiled as she cradled one of Manik's gifts. The photo frame. There was 4470 miles separating them right now but as she hugged his gift close, she felt he was right here. Right here in her heart. Because like her Manik said: No matter the distance, our hearts are connected for Hamesha,
~~
So here it is. I hope you folks enjoyed it. For those of you telling me and demanding that I write a happy 'happy' piece, here is that happy happy OS. I hope this is happy and cheesy enough. I don't see this happening again anytime soon. LOL. Today was a special occasion.
Do leave your feedback peeps
Much love,
Reya <3
Other Manan Pieces:
His Nandini: http://india-forums.com/forum_posts.asp?TID=4283880
His Light: http://india-forums.com/forum_posts.asp?TID=4321796
Her Shadow: http://india-forums.com/forum_posts.asp?TID=4378563
Hamari Adhuri Kahani: http://www.india-forums.com/forum_posts.asp?TID=4442402


Edited by maankigeet4ever - 10 August 2015 at 6:09pm