Originally posted by rinall
Udai Singh !!

What a despicable douchebag this man is !! Him and Maldev---- slimey buggers, filthy bags of enema
Such men are worse than the worst drainage system in the world !!
...Feel like doing all of the following to both of them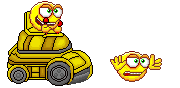 Whoa !! Mahamanga as "Madam"
and SS as a Pimp
Apt casting re !
By the way, who do you have in mind for Mahamanga ?? I think, Ashvini Kalsekar would be apt in this scenario, what say ??
Nice to see the Mughal royal family in full force in this story of yours !
As for US's new wife...who has fled
or maybe he killed her
...I don't know why, but I think she is either SB or our goongi gudiya VB
...I hope it's not SB yar !
Such a sweet and gentle soul she is
...
Feel terrible for DB
...There are countless women out there who go through such unimaginably brutal ordeals everywhere...be it behind the glamorous facade of the entertainment industry...or behind the cold, grey and dreary walls of some big-shot corporate house...or some dubious, dingy roadside office...
And JB?...God ! What happened to her while she was married to US is awful
...Reminds me of the ongoing campaign to make marital rape , a criminal offence... I'm glad her father-in-law's on her side and is not supporting his pathetic son blindly
...And I just hope she gets all the happiness she soo deserves with Raghavendra !!
This story's going in a wonderful direction, Garima
...I also hope that DB makes life hell for US
... Vaise, Maldev's torture...are we going to get details of that ??
PS---- See...US got me so riled up that I completely skipped the niceties I usually begin my post with
... Anyway, how are you dear ??
And how did the presentation go ??
Your AC's not working ??
Aw man ! I tell you, that's the worst kind of punishment in this sweltering heat
Hope it gets repaired soon !
By the way, wish your mumma A Happy Mother's Day from my side !
Planned anything special for her ?? I made Pav Bhaaji today for my mummy
Rinal my yaara
Love the emoji for Us re - you will be using them quite frequently in the story
@green: yup my Mahamanga can only be played by Ashwini - I loved her in JA (I used to watch the show in the beginning but them left it after a quarter
@shade of red: US's wife - we wil know about her in the later updates
@purple: This is a first na feeling bad for DB -I always thought what made DB so greedy and bad - her childhood history says played a great role in it but then in my story I changed the things a bit and we have DheerBai
@shade of green: That is what actually helped me right JB's part - I read a story about a lady who suffered from domestic violence and ,arital rape but no one helped her and now with the campaign going on and politicians making illiterate remarks of how marital rape does not exist because marriages are sacred and stuff makes me so angry I tell you
@pink:
koi baat nahi re
@blue: electrician pata nahi kahan bhaag gaya-phone bhi nahi utha raha hai- maintoh murder karne waali hoon uska wait and see
Newspaper ki headlines hogi
"Tapti garmi se pareshaan bechari masoom si zindagi ne electrician ki AC na theek karne par ki Hatya"
Happy Mother's day to your mummy as well re - meere toh dimaag se hi nikal gaya - tabhi socho mumma subhah se itna attitude kyun dikha rahi hain mujhe...chal ab kuch karna padega - ek coke pila doon toh baat banegi kya