Originally posted by ApekshaM

res
unress !!!
Finally you are back.. yo! you are back,, I'm good, fighting my life with these bloody 3 turors.. itne torture karte hai mujhe..
issiliye na, meine kal unn logon ko mirchi khila di,, mummy ne itne aache acche pakode bana rahi thi unn tutors ke liye... meine ussme sirf 2-3 bowl chilli powder dhal diya... bas usse jyada meine kuch nahi kiya.. sacchi..!!
aur phir usse khane ke baad woh tutors aise baage na ghar se,, lagta hai 2 - 3 dino keliye apne hi ghar se bahar nahi niklenge...
par baad me mom dad jo daant padi woh alag.. pata nahi unhe kaise pata chal gaya?! Agar unn buddho(tutors) ne bataya hoga na.. then i'm gonna put them as fodder for my pets next time..
anyways mera toh aisa chalta hi rahega.. aap kaisi hai?? Itne dino baad mujhe aapki darshan prapt hua hai!! I missed you soo much dida..
Arre haan dida.. woh serial ka naam "kalash" hai na..?? ussme to jalal(krip) ko kitna bhola bhala dikhaya hai.. ab dikhaye kyu nahi?? Hero jo hai!!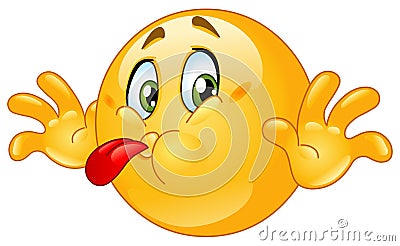 Now comming to the updates.. mein ek baat pakka keh sakti hu.. ab toh woh US narak ki aag me jalega..
hahahaha!!! *Evil wala laugh* (accha thik hai kuch jyada hi dramewala line boldiya
) ohh.. toh woh yeda US bade dajiraj ka asli beta nahi.. thats why i always wondered ki aisi mahan aatma ka beta itna kamina kaise ho sakta hai??
mana ki US,, Bade dajiraj ka asli beta nahi hai..phir bhi, how can hi even dare to kill him..kuch bhi ho jaye par iss baar toh chodna mat usse!!!

you know dida.. mera 6th sense keh raha hai ki bade dajiraj amar singh banke wapas aayenge..
Jo bhi ho.. saare parts toh ek dam dhinchak tha,,
YOU ROCK..!!!! ab jaldi jaldi next update dedo..
Love you loads dida...!!
PS - yeh post to kuch jyada hi lamba hogaya.. complan piye bina
tbh This is my longest comment till date..
agar bore hogaye toh phir se ek baar padna.. time paas hojayega..
(i'm really sorry for this lambaaa post once again..)