On her recent visit to the Pink City, the actress talks about her new show and Rajasthani hospitality Actress Kashmira Irani, who made her television debut with the show 'Amber Dhara', is now back on the small screen with 'Manmarziyan'.
While in Jaipur to promote her show recently , Kashmira told us how she was smitten by the hospitality of Rajasthan. Recalling her last visit to Jaipur, she said, "During our last trip we got to see so many different facets of Rajasthan.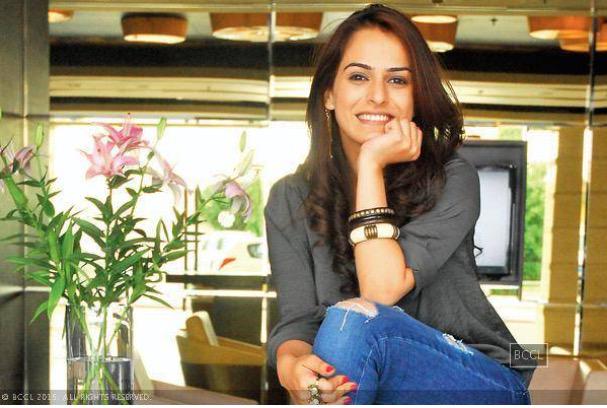 It was December and the winter made our trip worthwhile. After spending a day in the city we went to a famous Rajasthani food joint, where we had a ball. We were treated like royals and we feasted on such a lavish spread. What I liked the most was the hospitality of the attendants. They were offering us something or the other and kept requesting us to eat more than we could. Aisi mehmaan-nawazi maine kahin aur nahi dekhi. Log sirf humein 'aur lijiye na' kahe ja rahe thay. I think this is what makes Rajasthan so different."

Playing one of the lead roles in her new show, the actress was interested in the different layers of her character.She said, "The role has different layers, which attracted me the most to it. I play Samaira, who has faced a lot in life and is going through a phase in which her relationship with her mom is strained. She wants to come out of her mom's shadow and make her own identity . She is very intuitive and believes in following her heart. To a great extent I am like Samaira, and that is the reason I took the role. I always listen to my heart."

About the kind of shows on Indian television these days, the actress said, "We have seen saas-bahu serials for a very long period. Now people want to see something constructive. Female actors, too, want to be seen as more than just trophy characters, and portray strong roles."