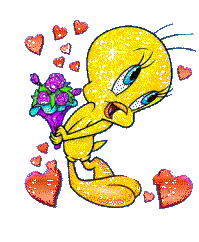 Today is the birthday of one of our dearest friend. Someone who has an amazing personality, charming, lovable, adorable and with a sense of humour that makes us all smile.
And she is

anaelle aka anael aka AB.
You mean a lot to me,more than words could express, my first buddy on IF and my best buddy. I will always remember the taunts that you used to say to me, the infinite number of names you gave to me. Those silly chats and some serious ones, laughing so loud and making fun. Without you IF would never mean so much to me. If it was not you I don't even know I would have enjoyed so much here. I wish you the best in life.
For your special day, I tried to find the right words to show you how I feel about our friendship. I could only think of one: amazing. To me, you're an amazing friend, more special than anyone I've ever known. Happy birthday AB!
I still remember the first day we met
We were too shy to say much at all
It's funny to think back to that time
Because now we're having a ball!
Our bond is extremely special
It is unique in its own way
We have something irreplaceable
I love you more and more each day.
Friends are forever
Especially the bond that you and I possess
I love your fun-filled personality
Somehow you never fail to impress.
The world could use more people like you
it would certainly be a better place
I love everything about you
You are someone I could never replace.
You are so dear to me
You know I will love you until the end
I will always be there for you, and
You will always (and forever) be my best friend.

May GOD give u lots of such joys & happy moments.
May U live long & live happy.
May worries, thoughts, angers & bad lucks remain away from u.
I wish u good luck. A nice & lovely life to come.
Bright & joyful future & all the goods that U can ever Wish or think off.
I wish, may ur dreams come true & all sad thoughts off.
Birthdays are a new start, a fresh beginning, and a time to pursue new endeavors with new goals. Move forward with confidence and courage. You're a very special person. May today and all of your days be amazing!
Thinking of you
and the good times we spent
make me smile!
Happy birthday to a friend who is always
close to my heart.
To someone who touches each life she enters, spreading joy to everyone you meet: may the love and happiness you share with others return to you tenfold. I wish you many more happiest of birthdays!
Here's to hoping all of your birthday wishes will come true once you blow out those candles. If anyone deserves all the happiness in the world, it's you. Thanks for always being there for me.
Happy Birthday to a person that's charming, talented and witty, and reminds me a lot of myself..
May you have all the joy your heart can hold,
All the smiles a day can bring,
All the blessings a life can unfold,
May you have Gods best in everything.
Wishing u a Happy Birthday
Happy Birthday AB! I love you so freaking much. Hope you have an awesome birthday!
.










Edited by _akdha.forever_ - 03 May 2015 at 1:28pm