Party track filmed on Sid-Alia; Fawad not a part of it. Explains him taking time off for the India Today photoshoot and interview:
Do Alia Bhatt and Sidharth Malhotra kiss in their song from Kapoor & Sons Since 1921?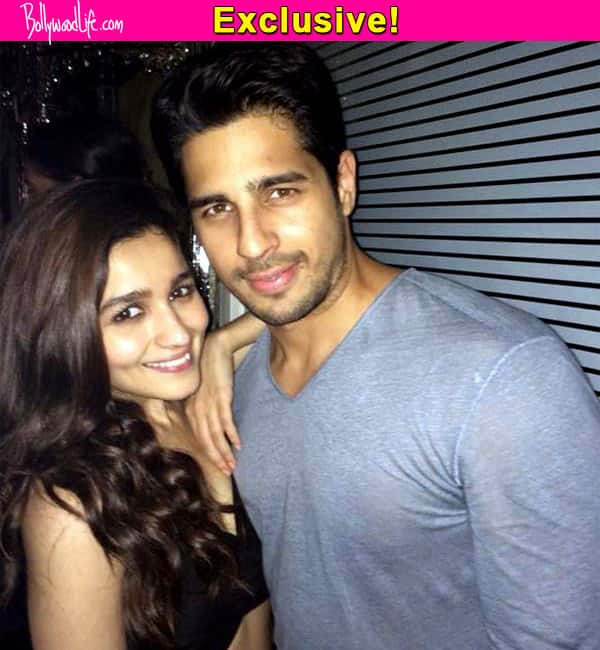 Read on to find out our EXCLUSIVE scoop
Kapoor & Sons Since 1921 has already made us quite interested in it by casting the alleged real-life couple Alia Bhatt and Sidharth Malhotra along with the hottest Pakistani import in recent timesFawad Khan. Only recently, the film went on the floor and we have some EXCLUSIVE news about that. Did Saturday Saturday and Abhi toh party shuru hui hai make you go groovy? Well, wait till you hear Badshah and Fazilpuria's track in Kapoor & Sons. This time Ladki Beautiful Kar Gayi Chull will make you get up and dance! Alia and Sidharth dance and kiss up in the track...but wait! Do they? Read on to find out...
According to a source from sets, Alia and Sidharth shot the song in last couple of days. It has a house party theme with the two moving to the beats actively. But we hear there is no Fawad in the scene. Apparently, the Khoobsurat actor isn't part of this number which did make us a little sad but there will be other songs, we believe.
The source also mentioned that the song has a kissing sequence. Wait, don't get too excited about it because there is more kissing between the people around Alia-Sidharth than the actors themselves. The source also reveals that Alia is wearing a transparent white Kurti with white shorts which is tad revealing but is making Alia look tremendously hot. The source is pretty positive that the look will catch on!
Well, the song is very appealing and definitely has hit written all over it. Given the slow yet foot-tapping nature of the beats in the song, it could be an interesting video to watch! For more, stay tuned to this space!
http://www.bollywoodlife.com/news-gossip/do-alia-bhatt-and-sidharth-malhotra-kiss-in-their-song-for-kapoor-and-sons/