She's done things to her face over the years but all the way through Jab Tak Hain Jaan promotions, she looked freaking fabulous. There is this one interview Srk, Kat, and Anu did where Katrina is wearing a red dress and lipstick and she looked like a goddess that descended from the heavens. Although there was that brief time during Chikini Chameli when I cringed at the puffed appearance.
But it was only afterwards that her face and skin started to look really bad. Which makes sense because the movies she did right after that were Dhoom 3 and Bang Bang. She lost too much weight for Dhoom 3 and worked out too much. Couple that with the injuries she suffered on Bang Bang and yeah her body and face has taken a beating.
She need to give herself time recuperate.
Btw I can post just as many pictures that show that even though her face and body changed over the years due to cosmetic procedures and the aging process, it was not until she lost weight for Dhoom 3 and injuries for Bang Bang that truly caused her looks to deteriorate. And she doesn't help herself by refusing to hire a good stylist and listening to what they have to stay and by all that tanning she does. Uff.
Katty at the airport in 2011 with that dreaded shirt *shudders*
Here she is at Farhan's Bday party in 2012
Jab Taak Hain Jaan promotions (again looking fab)
Infact even September 2013 when she was at some kind phone launch she did not look bad although the tanning was back and she had lost weight because of Dhoom 3. Shooting for Bang Bang started in May 2013.
Beginning of September 2013 at Ganesh Utsave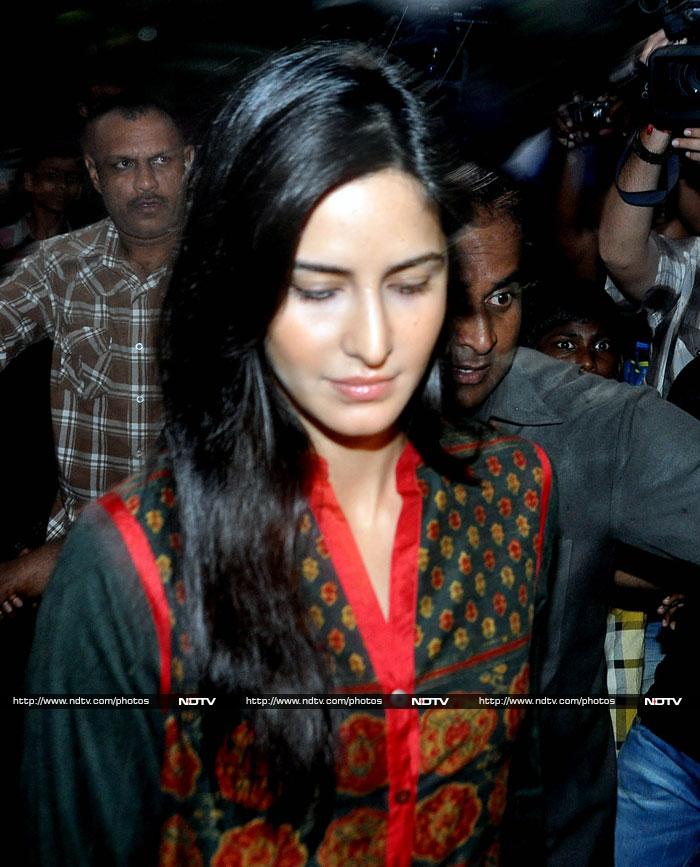 Mid September 2013
Katty at the end of December 2013 at the airport again (she loves that place)
Katty at Umang Police Show Jan 2014 (needed better undergarment support for that dress)
And then BANG BANG BANG (The Puffy Katty we keep seeing today)
This is Katty returning from the Shimla shoot of Bang Bang in early-mid 2014. Right around the time when she discovered the severity of her back injury and had to have a physiotherapist help her exercise everyday for the pain and again 99.99% she was taking medication for that pain. The most common medication for this kind of pain being Predinsone, a steriod which if taken at a strong dosage for a significant amount of time can cause swelling of the face and unusual weight gain.


Edited by EllaElla - 03 May 2015 at 12:01pm