Originally posted by SM_317
Originally posted by Joseph_A
Just booked my copy.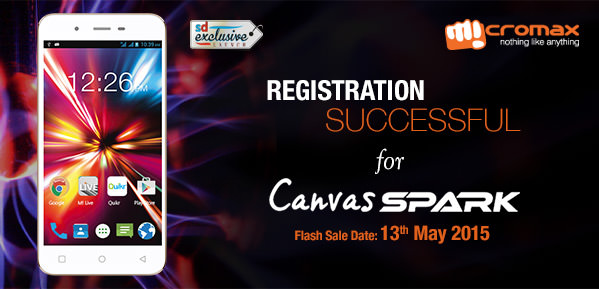 I was searching a decent smart phone in cheapest price, for all rough use.
micromax phns are good :)..my friend has a similar one of this canvas..
Yes ! Now,this brand is leading in India. I have 1 Samsung Glaxy but,due to my bad memory problem can't take risk.
This Model is available only on
Snap Deal
. Now, Registration is going on (till 8pm,12May)
Yesterday full 20,000 pieces sold out in just few minutes.
May be,All functions in cheapest price (4,999/-) is one of the main reason for this huge demand.


Edited by Joseph_A - 07 May 2015 at 6:39am