FOREVER AND ALWAYS, DARLING
It all started with a kiss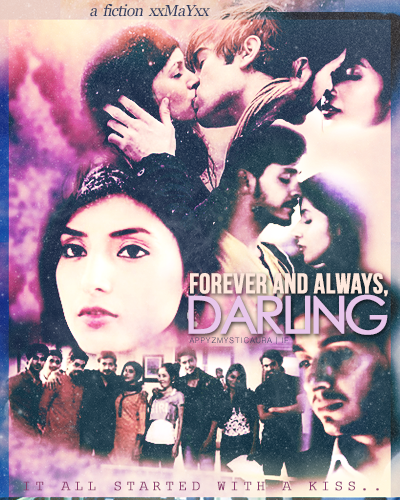 The Rules Of Kiss Cam Are Simple: If The Kiss Cam Catches You, You Must Obey The Law Of The Kiss Cam And Kiss The Person Next To You.
So When Sanyukta And Her Blind Date, Set Up By Kaustuki, Were Caught By The Kiss Cam At A Party And Her Date Refused To Kiss Her Due To Their Argument, Sanyukta Went For The Nearest Stranger.
What She Dint Expect Was That Sex-God Of A Stranger To Be The New Student In Her College.
****
AN: ssup people? This is my new story and m pretty excited about it. And yes, i will be updating all my stories every weekend! This story is more like a summer project honestly, and i really do hope you like it.


Edited by xxMaYxx - 02 May 2015 at 2:54am