Hi...Tina di...on this very special day of urs...i would like to say something...
"First of all...from bottom of my heart i wish a very very special and happy birthday to u bcoz My Tina di is universe's best and super special...so...u deserve a special birthday celebration. I wish and pray to god that he always blesses u with lots of zeal, success, confidence, so that u can achieve all the good things in the world...and all ur dreams, aims and desires are fulfilled and got everything in ur life plus something extra always. May God always filled ur life with lots of happiness,joy,success,prosperity and love. So, enjoy this special day a lot and to the fullest and have lots of lots of fun. And Always remain happy and keep smiling."
I think i have already told u that u are my universe's best di...and i am really really blessed to have u in my life...! U are such an awesome, amazing, friendliest, loving, caring, understanding, sweetest, special, wonderful and gem of a person...i have met in my life...just like all my friends..!! Therfore...i wish that u always sorrounded with lots of happiness and success around u.
I know Tina di...i am not expert and creative like all my friends...so i always not able to gift my friends a beautiful siggies, edits, AVI's, VM's...on their special day...Extremely sorry for that...!! But one thing i know that i am Aadat Se Majboor...and can write big comments...to make all my friends happy...That's why always tried to do that...!! For me, my each and every friend is special, so are u...and it will remain like that always and forever.
On this very special day of urs...i wish u a very best of luck for ur super happiest and wonderful future ahead..!!
I would also like to
to all my super special friends...who gave their contribution in any form whatsover in making Tina di birthday super special..!! U all deserves a huge huge amount of applause and appreciation for this wonderful, beautiful, awesome and marvellous job..!!
Really Hatts off to all of u..!!
Truly u all are extremely extremely talented...!! May God Blesses u all always and forever.
Tina di...as u already know...just like i am a fan of my friend's creativity...i am also biggest fan of urs...!! Really u are truly amazing, multi talented, and extremely creative.
That's why all of u call an Empress of VM's and AVI's..as they are just too good...beautiful, magical and mesmerizing...and any one can lost in their beauty and always lost in AVRAJ Dreamland..!! Truly u became everyone speechless...with ur super special talent, work and creativity.!! Hence...u receive lots of appreciation for this wonderful job..!! I wish that ur amazing talent will always shine...and u keep making everyone speechless...with ur superb talent and creativity.
Just like all my friends...u also possess a special and unique place in my heart...u are super special for me...and will always remain. Just want to see my Tina di and all my friends super Happy and keep smiling.
I want to let u know...that i luv u a lot...as always..!! A super duper big hug from my side to u. And Enjoy this special day to the fullest and have lots of fun.
Once again...i wish my super special Tina di...a super special and a very very happy birthday...!!
Oh...no...now i am again...losting words...but before losting it totally...i end my wishes as...
Happy Birthday to u...
Happy Birthday to u...
Happy Birthday to my dear Tina di...
Happy Birthday to u...
Happy Birthday to u...
"I hope you have a wonderful day and that the year ahead is filled with much love, many wonderful surprises and gives you lasting memories that you will cherish in all the days ahead. Happy Birthday."
"On this special day, i wish you all the very best, all the joy you can ever have and may you be blessed abundantly today, tomorrow and the days to come! May you have a fantastic birthday and many more to come... HAPPY BIRTHDAY!!!!"
May God always blesses u...!!
Now its time to blow the candles and cut the cake...right??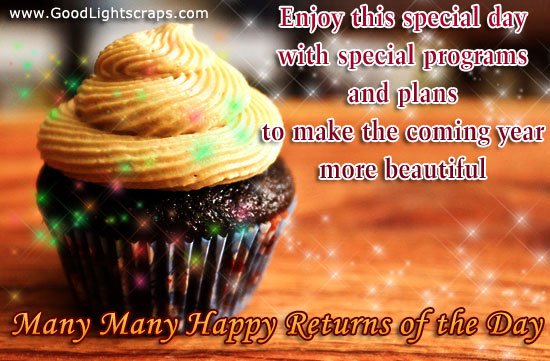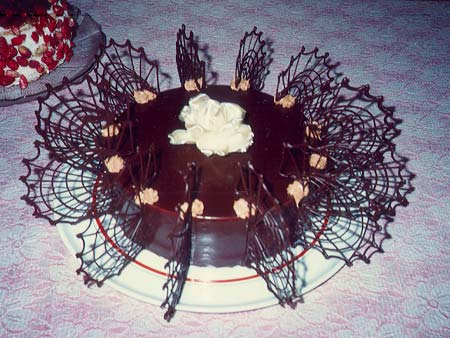 And Celebrate ur birthday with lots of fun and happiness...
Luv u a lot as always and forever...
A big Hugs to u...
Always remain happy and keep smiling...
Urs Lil Bro
(Always and forever)
SHOBHI
Birthdays are a new start; fresh beginnings, a time to start new endeavors with new goals. Move forward with fresh confidence and courage. You are a special person, may you have an amazing today and year!


NINI
MAY U HAV THE BESTEST BIRTHDAY THIS YEAR..!!
AND U LIFE SHOULD BE FILLED WITH FLOWERS..!!
U BLOSSOM IN WHATEVER U DO..!!
ALL HEALTH PROBLEMS SHOULD RUNAWAY FROM U..!!!
AT LAST ..my DIVA DI...should have lots n lots of fun on her day...!!
luv u loadz n loadz...
urs lil angel...
lots of luv nini