why do i feel that this buzz came form matrix themselves to keep elli in news,...because she is being out of media sight for few days
u knw what, these types of news helps celebs to stay in spotlight always...u only think , there was never a mention of elli in this film how can someone spread rumours? there is no smoke without fire... moreover elli in not in the country also..so it seems its all the work of her management team somehow to keep her in news...
and finally someone wrote an article which has a feel good factor and elli got no bashing
Is Daisy Shah upset with Salman Khan?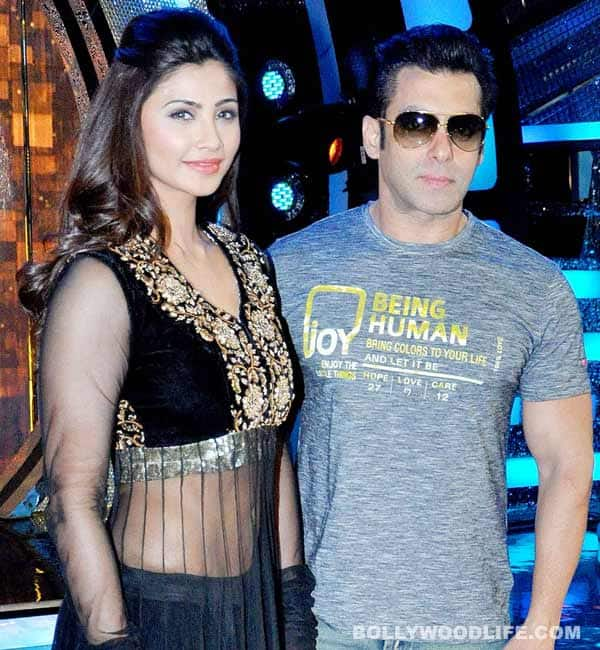 Yogen Shah
As per the latest buzz, the Jai Ho actor isn't happy with her superstar co-star. But the question is - why? Read on to know...
Daisy Shah should be thanking her stars as every newbie dreams of debuting with a Salman Khan film. But instead we hear the dusky beauty is quite miffed with the Dabangg Khan. Apparently, Daisy feels Sallu miyaan is not promoting her personally. SK has launched many newcomers in the industry and the actor always has always gone out to promote all his protgs in the past. However, Khan isn't doing the same for his Jai Ho leading and that hasn't gone down well with Daisy. Well, that's what the reports claim. But there is one more reason why SK's co-star is miffed. Reportedly, the Ms Shah thinks Elli Avram is hogging away all her limelight thanks to her rapport with the bhai of Bollywood. Instead of Daisy, the media is focusing more on Elli and that has irked the former, we hear.
Frankly speaking,
we aren't surprised coz Ms Avram does share a special bond with her Bigg Boss 7 host. As for Daisy, she is making her Bollywood debut with Salman Khan.
Isn't that enough for now


Edited by niksidfan - 15 January 2014 at 9:08am