WHATS IN THE DIARY????????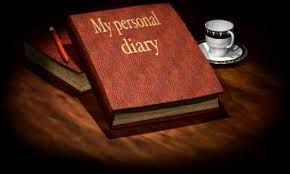 I just wonder whats in the diary that Raja Thakur was so secretive and possesive about?
And why do I get a feeling that all the property and adulation that he covets actually belongs to our Parvathi bai saa!!!
Is that why he is in a hurry to get her married off?
Is that why he feels so insecure about all this?
Is there some past connection between Rudra his mother Paro and Raja thakur?
I remember the doll seen where a small girl( Paro) throws the doll from an adjacent train on to the young Rudra????
( I may be mistaken)
I might be wrong!
As we wait for it to unfold...
And whats your take on it!!!
Please do tell...