Originally posted by Fantasia_junkie
Originally posted by kunchu
Sree!!!
Lemme see yo-know-who ya get HIS number!
Theri nadaaan dil ki aise ki thesi bana dungi
Avni don't fall in her GIFs.
There is something you should know abt her which I and Ritu know well.
The answer for Avni is in the question below.
"Sree... what's your fav color? um... change in Q. What's your fav shade in that color?"
Aaing?! Yeh Mr. You-know-who toh bada dilchasp insaan sunayi padta hai..
Arre na na, Shree.. Hum aap hi ki side pe hain..
Kk.. *pulls u aside* mujhe nahi samajh aaya, honestly.. Either my brain has gone on an unannounced holiday, or I suck at reading between the lines..
So, basically u wanna say - Dikhave pe matt jaao, apni akal lagaao, is it?
Kuch toh choot raha hai.. *snatches that pen from between hotwa's fingers.. wink.. catch me if u can*
and runs NOT..
@ HELLL oh yeah... I forgot there is an I later... so yeah Heli :)
Grr... you had it! I swear you had it one big timeee!!!
Number toh iss janam main milne se rahi! :P
Meri dil bohot hi nadaan hai... samjhi!
Sacchi kasam I am a little doll! :) Hai na Heli sweetheart *tight hug*
My favourite colour is Pink :P , that shade of pink that a newborn baby has when it is smiling :)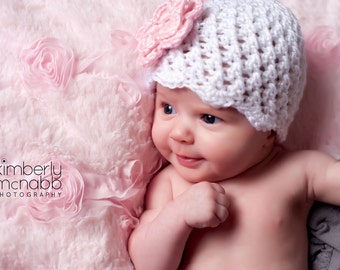 See how nnanusent I am... sacchi... har bhagwaan ki kasam... Bappa se leke Devi Maiyya tak...
I am a little innocent baby lost in this big bad world with you gundiss!!!
@ Avni : Dekho Avni dear, aisa kuch bhi nahi hai jo aapke samaj main aa raha hai, baat kya hai na ek particular heli yeh bhool gayi hai ki hum kuch likh rahe hai uske liye, challo chodo...
Aur jo insaan ke leke jo aap soch rahe hai aur samaj rahe hai hum yeh baat clear kar de ki aapki zehen main jo hai woh toh aur jiss baat ki samaj aapko aa rahi hai actual main aapki woh samaj ghalat hai, don't worry hum aapko samjha dete ki jo aap samaj rahe hai ya jo yeh gunda log aapko samjha rahe hai asliyat main aisi koi bhi baat nahi, aur jo hum aapko samjhana chahte hai woh baat ki samaj aapko aa jayegi jab aap yeh poora paragraph samaj jayenge...
Samjhe ya samjhaaun? LOL...
Aapko humare side pe hona hi hoga! Saare zaalim zamana ne humara saath chod diya, ab main aha kaha bhatkungi yeh aap hi batao...
Aur Heli? Kya main tujhse bhi pyaar nahi karti *sniff* toh acchi bacchi ki tarha kyun nahi behave kar rahi hai?Hmmm
Arrey koi dikhava nahi hai re deva..
KUCH BHI NAHI CHOOT RAHA HAIII
Ritu... tu toh at least support karing...
See... puppy eyes...


Edited by Armagadon - 14 January 2015 at 2:51am