Hola Amigos!
Well, here's my take on the reactions of Rang Rasiya episodes. Week 1.
Lets get this show on the road!
Death of Paro's Parents:
Rudra hit's his forehead on a desk and starts bleeding and is kicked out of class.
Paro gives her doll to Rudra.
When Paro stumbles on to the sand and Rudra (BSD Officer) lights fire around her
It's just a dream
Hears Rang Rasiya Music (Title Track)
When you realise, Thakur might not be such a good human as you would've thought
When it's announced Paro is getting married
When Tejawat's wife describes Paro's rajkumar's personality, and it's the opposite of Rudra
Rudra attacks terrorists and handles them all alone
When Paro and Bindiya decide to go to Market and Rudra is going to Birpur (I hope I spelled that right)
When Rajasaab makes the shop keeper put things in Paro's bag
When Bindiya gets tired from walking and gets lift from creeps
When the occupants/goons try to manhandle Paro and Bindiya
Bindiya falls of the vehicle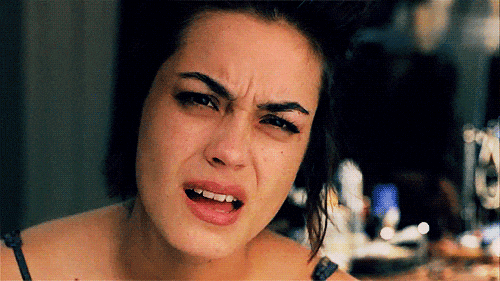 Paro left alone with goons and they try to harass her
Rudra passes by and Paro yells out for help
When Rudra keeps riding his bike despite Paro's cries
When Rudra returns to help Paro and beats up a goon and says "Ladki ko chor"
Paro runs and Rudra grabs her arm and pushes her behind him
Rudra and Paro dodge bullet and roll on the sand. Cue eye lock.
Rudra gets shot and his amazing motorbike blows up
When Rudra catches Paro after she faints due to being terrified of the fire
Rudra lifts Paro and carries her
When Paro wakes up and the first person she see's is Rudra
When Rudra asks for who's marriage were they going to pick up the lehenga and he finds out it's Paro. Cue Intense Eye Lock.
When Rudra allows Paro and Bindiya to go home. I sense looove.
That eye lock through the mirror while in jeep
When you see Rudra shirtless
Thakur Sa yells at Bindi
Rudra tells officers to go home since they must be tired after chasing two girls
Paro gets emotional seeing her mother's bridal lehenga
When Rudra has flashbacks about beautiful women not being anyones
Precap: Things being smuggled in baraats
Thakur drowns Bindi
When Rudra freezes seeing Paro at his gunpoint
When the week ends, and you have to wait two days until the next episode
I hope you all enjoyed my post. If I have offended any one, I'm sorry, it was never my intention. Please hit that like button and leave a comment c: If you want PMs for when I post another reaction post buddy me!
!!!Thanks!!!
- Kashish xx


Edited by Arhi_2205 - 04 January 2014 at 9:41pm