Okay pankhas so I'm here with the results of our SDR contest.
First let's reveal the answers...so everyone can see how well they did...
1) What are the names of the 4 main characters of Shudh Desi Romance, portrayed by Sushant, Parineeti, Vaani, and Rishi Ji? (First names are fine)
Raghu, Gayatri, Tara, Goel ji.
2) What do each of the characters claim to do for a living?
Raghu - Tourist guide and paid baarati.
Gayatri - English language trainer and also occasional paid baarati
Tara claims to be an air hostess but later admits that she lied about this.
Goel ji - Wedding arrangement business, and love guru
3) How do Sushant and Parineeti's characters meet for the first time?
Goel ji introduces Gayatri to Raghu as his English speaking sister in his wedding baarat
4) Whose wedding is taking place at the beginning of Shuddh Desi Romance?
Raghu and Tara's
5) What are the first and last songs to be picturized in the movie?
First song Chanchal Maan.
Last: Shuddh Desi Desi Romance.
6) What does Sushant's character order for Parineeti and himself on their "first date"?
Coffee and Gulab Jamun
7) What is the name of Parineeti's character's nosy neighbor?
Gupta ji
8) Where does Sushant's character run off to every time he gets the wedding jitters?
Toilet
9) How many times does Sushant's character's become a dulha in the movie?
3
10) Why doesn't the 2nd wedding take place?
Gayatri runs away from the wedding.
11) Which one of his Shudh Desi Romance co-stars did Sushant introduce at a press conference?
Vaani Kapoor
12) Which historic theater is featured in a scene/song in Shuddh Desi Romance?
Raj Mandir cinema hall
13) Name at least 3 shows that Sushant and his co-stars promoted SDR on.
JDJ 6
DID Moms
Indian Idol
CNWK, etc.
14) In 2 recent magazine photo shoots Sushant shared space with some of the other Bollywood newcomers. Name the other stars and the 2 magazines they were pictured in.
Siddharth Malhotra, Varun Dhawan - Hello magazine
Arjun Kapoor, Aditya Roy Kapoor - Femina
15) Which Hollywood actor does Sushant wish he could work with? (Hint: Sushant claimed he'd give his foot or any body part to do the role this Academy Award winner did)
Daniel Day Lewis.
16) Who are the 3 women Sushant claims he only bows his head to?
Devi Maa
his own mother
Madhuri
17) During his recent appearance on JDJ 6, Sushant praised the performance of a participant he had participated in a dance reality show with earlier in his career. Name that celeb.
Mukti Mohan
18) Name at least 3 upcoming projects that Sushant has confirmed.
Paani
Fitoor
Detective Byomkesh Bakshi
P.K.
19) What is the first major brand name product Sushant endorsed after joining Bollywood?
Pepsi Atom
20) At what event is the following performance taking place?
IIFA awards 2013 in Macau

And now for the fun part...it's time to declare a winner...
Tan Ta Da!!
The winner is Bonnefille!!!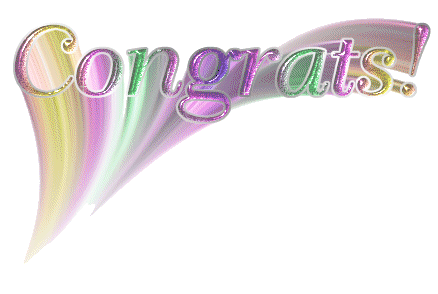 Congratz Bonne...you have won the exclisive right to use the following winner siggie...
We went through a lot of trouble to have it made, so please use it for at least one day...

Now you know I don't like to send anyone away empty handed...so the following lovely creations are free to use for all of Sushant's pankhas...
(Credit HashiBoo)
(Credit AASUS)

Special thanks to HashiBoo and AASUS for the creation contributions.
And a special thanks also to all who participated...
Don't forget to keep posting your comments on Sushant's profile...