Originally posted by ArshiHamesha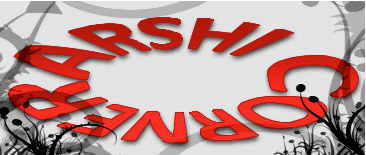 DISCLAIMER:DON'T COPY MY WORKS AND CONCEPTS WITHOUT GIVING ME CREDIT
YOU HAVE SEEN MY HUMBLE SIDE. TRUST ME YOU WON'T LIKE THE OTHER...
EPISODE 171
The Eye of the Brave heart.Predator
The Natraj !!!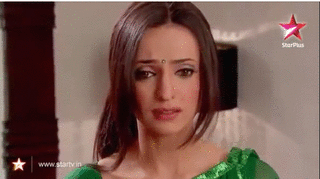 Hawk always stays at distance but never loses its eye lock at its preyHe keeps following it in circles at the top yet never let it go out of his sight and that's exactly what Arnav is doing here.He,while standing patiently in the door by sending her a shiver through her spine through his eyes and now joining his preying voice with it.just like a hawk when he comes near to its prey ,he makes voices to send a tremor to make its prey fall in the quest of the CHASE
very well written. Since she came for the sangeet, he is not getting her out of his sight.it seems the feelings of his love is getting out of control.
Arnav with his charisma is getting amused by listening Khushis flattering discussion over him very calmly ,while standing in the door.Khushi turns to a magnetized pull of him which is alluring her tempting eyes making her forget all of her frustration.He pulls her in the vortex of his loving and preying eyes without saying a word and she couldn't resist either.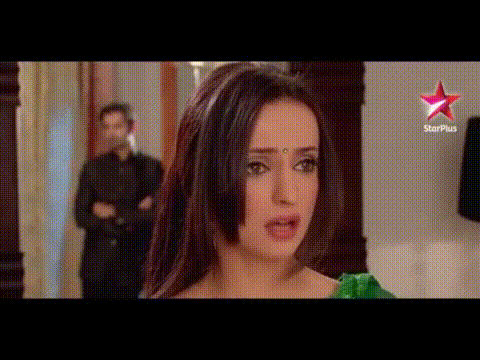 Her scanty words disappears in thin air.Arnav questions her serenely while making tight circles of his gazes on its prey,
Koi Fadak nahin Padta tou ruk kyuon gayein...[If it doesnt make difference then why did she stop] Khushi startled with a tremor and drops her clothes as she is way familiar with his temper.Her luscious lips quiver in this process without any word. He knows his past actions and how these draw fear in her.He is up to a mission to win her complete Trust with lovenot the other way around.He continues in his melodious tone while being statue..,Kya huwa ..chup kyuon ho gaye..[What happened ,why are u quiet?]..She stammers out hesitantly.aa..aa..aap .[You..oo]
Arnav by tightening his close circle towards its prey walks towards her by mocking her in his husky voice,..Haan mmm..mein..[Yesss meee].. He approaches her without scaring her with his steady motion.He assures her in his smooth and the most narcotic voice,tum itna dar kyuon rahi ho mein tumhain kha thori hi jaoon ga[Why are you so scared ..I wont eat you]
He doesn't stop when reaches to her and in return she walks back ward naturally without looking into his eyesas she always gives in when she looks into his brown eyes where the woman inside of her can see and sense the hidden message since from the beginning.Now that message has transformed into a lethal anticipated desire of him which in return is throwing a tremor of prescience eagerness byawakening her hankering for him too. amazing description of Arnav's inner yearning for Khushi.Arnav while walking with same pace ,tum hamesha peeche kyuon jati ho..,[Why do walk backward always]Khushi,because you always come forward..
PONDERING CONNECTED DOTS:From Epi 1st till now he always intimated her by walking towards her and she retreats
absolutely true.
But after kidnapping Arnav will ask her to stoptuhaim mere saath chalna seekhna hoga[u have to learn how to walk with me from now on}
She always gets blocked 1st epi..by pillar to poolside kiss.and then in their room he will block herwith the fear of SRKhushi mein tumhain kha thoda hi jaoonga[Khushi I wont eat you]and many more ...
She avoids his desirous passion by retreating backward yet she gets blocked by the dressing table.Her heartbeat is alarming her uneven breathing while she is standing at the verge of clash with her erratic heartbeats.Which is not gone unnoticed by him either.Her pulse rate increases by their close proximity and his breathing brushing over her face,But she doesn't want to draw back either...
amazing again.
Arnav with his burning gazes slightly steps backward with his famous smile. He is very much aware of his effect on her..He stops preying on her for a moment to make her feel easier a bit.and then gazes at her playfully,Khushi ..Thnx nahin bologi mujhe[Khushi you wont say thnx to me..] Tumhare isharon pe na sahi par tumhare saath tou nacha[for dancing with you instead of dancing at your tunes]She jerks up and looks at him directly and pays her gratitude very softly but as an opportunistic hawker ,he diverts her attention and tells her to get ready and comes down and leaves the room.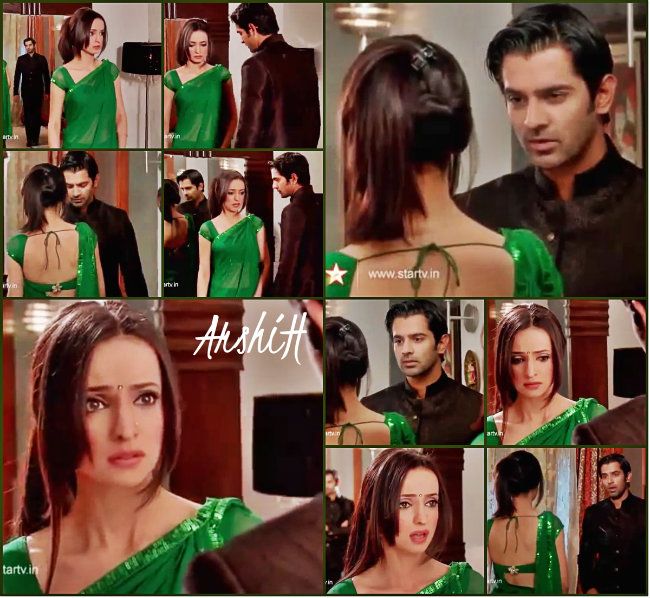 Khushi takes a deep breath as shes been holding for a while by controlling her erratic heartbeat.But before she can even inhale ,he walks back in and frees her long,silky strands from the clipHer loosen long silky hair cascades downand covers her bare skinas he is covering her after lovemaking.
With proud smirk, Ab theek hai..[Now its fine] She gives him an astounded and a disbelief look as she never saw this side of himShe looks everywhere but him He continues by looking at her first and then saree and gives her a compliment,yeh rang tum pe utna bhi bura nahin lagta.. [This color doesnt look bad on you either]just like a newly wed where he admires his bride.
what a passive way to compliment a girl. I think this is the first time he complimented a woman. before this he complimented Khushi several times by his mesmerizing gaze. But I guess for the first time he expressed it verbally, but completely in ASR's way.
Khushi is flabbergasted at this unexpected compliment of his.They both share a look before he leaves with his famous smile as he is aware of his discern effect on her and she pretty much got his uncontrollable hawking intentions too which made her to skip the rhythm of her heartbeat.
credit to Tumblr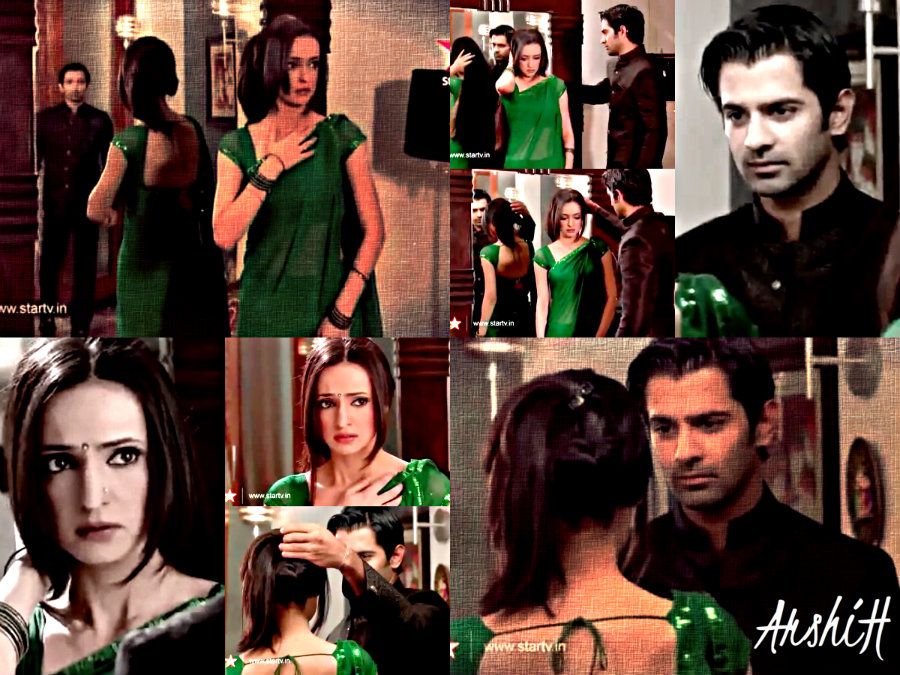 Khushi stands there with her reeling heartbeat in ambivalent state
And then changes her dress and comes down. Payal stops her while her eyes were searching for Arnav who was gauging her already...Both share their intense longing look without noticing their surroundings and prying eyes.He gently points out to her ear and she touches it in her ambivalent state to find out her missing earing .She gets flummoxed at her vulnerability but he enjoys his delightful treat by looking at his bride as he got its prey,his love ,his life right next to his heart.He intently watches her without losing her sight all the time.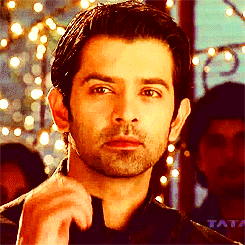 credit to Tumblr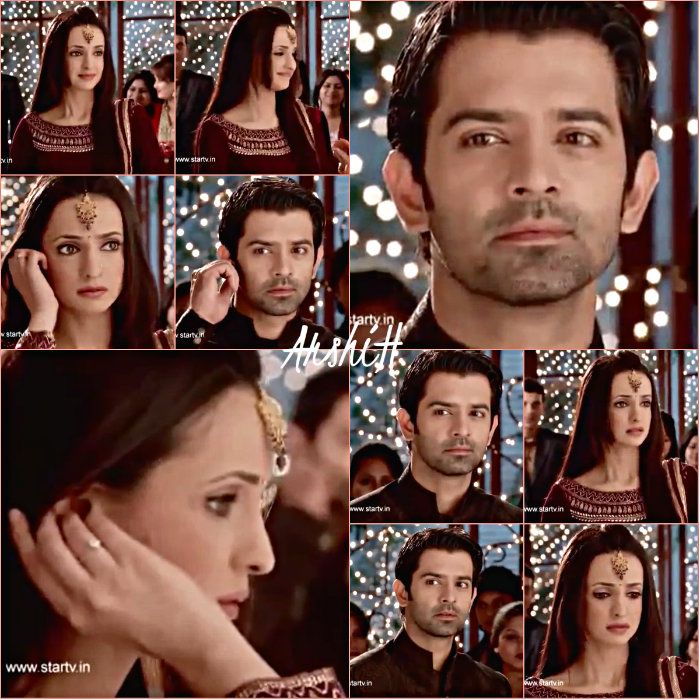 Anjali announced the results which spread cheers among Guptas but Khushi was consumed all by one heart,a heart who showed no mercy to her haan nahin hai dil ASR ke seene main[Yes ASR has no heart] but today opened a new avenue, avenue towards his gallantly valiant ,loving ,caring ,altruistic , and a benevolent heart who is happy at her happiness.A chauvinist has turned into a chivalrous today. She got the answer of her accusation today tooaap kya jane kissi keh labon peh hansi lane ka such[What do u know about the happiness of bringing smile on others ] which is no other than a shocking surprise for her.He was melting her with his fixed stare while she was searching her answers in her baffled state.
awesome connection. he proved her wrong for sure.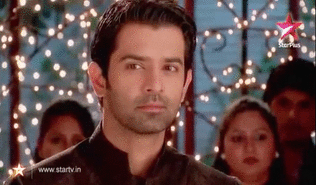 Khushi is called upon to take the trophy.A quiet Khushi walks towards the stage but exigently slows down near Arnav who just can't stop throwing his smiling attire at her. She passes a quick under eye look hesitantly at him and commences her walk. She receives compliments by one and all but her eyes conscientious remain hooked to Arnav , a brave heart predator who has knitted her gently and firmly around the web of his heartbeats and now is watching her keenly and sharply...She thanked him and he received it graciously by inhaling her beauty.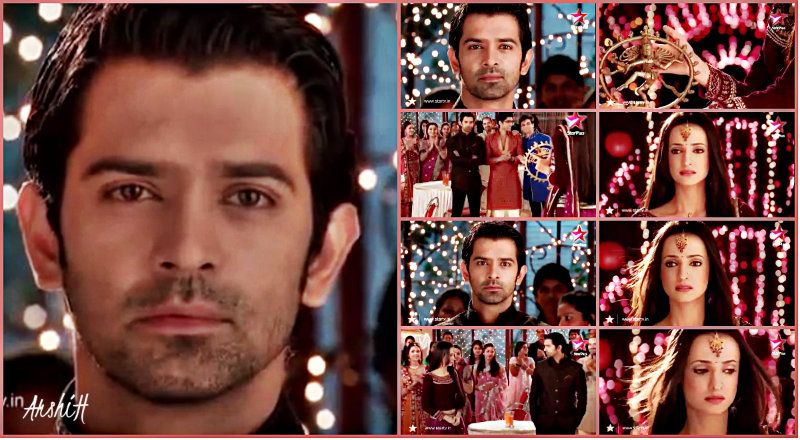 Symbolism and connection:While Khushi Passes cross Arnav, There are two juice glasses on the table.#2 as sensuous desires are at the peak and longing in between cant be denied either one of em at this moment.and #3 men right besides each other stamping the success of their union.At the top Khushi got her Natraj,Arnavs heart by the grace of DM .


Khushi returns to her home with her Natraj,her brave heart, by leaving her heart at RM with braveheart,her Arnavji.
She is sitting in front of her DM who is watching her child amusingly . While munching her uljhi jalebi[swrilled] she is still lost in his soothing touch . Her ambiguous thoughts are twirling around her concealed brave heart who always makes her speechless with his obscure and occult behavior . She remembers how he pulled her towards his heart and delved for his apology .He is the Knight who kept his shinning armor on her all the time.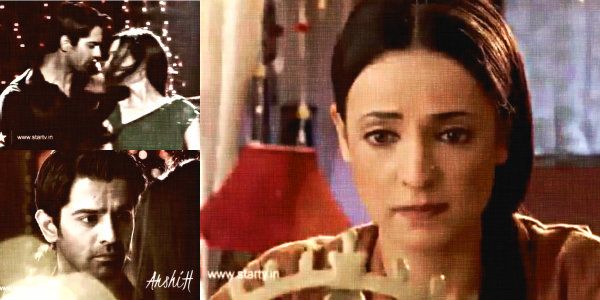 Payal drags her out from her excavated thoughts and she quickly facades her delusional state with her chirpiness that she wanted to thank everyone. She doesn't mention Arnav's name timidly .Payal points out this lapse but cutely she refuses to accept it in defense.
In her pre occupied state ,She takes Natraj statue instead of Jalaibis plate in the kitchen.But this is the only way she could have a chat with the Natraj about her Natraj. She smiles that she was lying in this admittance of his name and accepts his contribution in her winning shyly,agar aaj aap nahin hote tou the Natraj ki Murti humare paas nahin hoti[If you were not there with me, then this statue will not be here with me].The Dhak Dhak starts ..to remind her that her Natraj, her knight was not there quixotically to save her from her insecurity all the time but is the real brave heart King ,her Maharaj, her Protector ..who she can trust all the way.all the time and this very time is with her too in this act of Dhak Dhak,,,,
PONDERING CONNECTED DOTS: She found the reason of her heart beat one stormy night and today that reason is becoming a reality with another thunder, a thunder of consuming desires !!!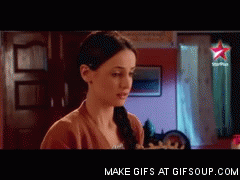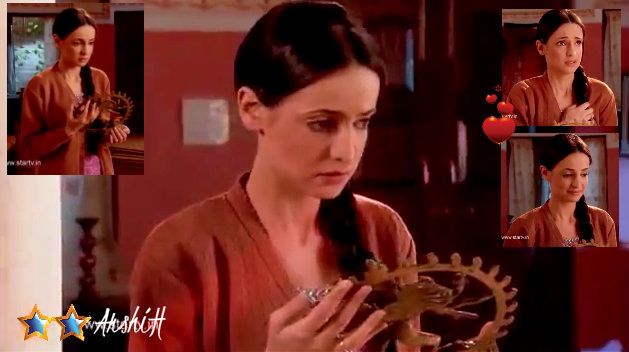 Other side ,Arnav the brave heart predator is holding a piece of his loving prey in the palm of his hand as he lost his heart while prying at her.If she is pondering at submission of his apology ,he is captualizing at submission of her trust on him.Today ,Arnav Singh Raizada accepted his defeat with pride as he is victorious bringing her in his orbit of Heartbeat..which he is feeling along with her...on the other side...and if that is not the sign of love, then I wonder what is ?? ...
Symbolism and connection: The earing is in between ring finger and pinky...The finger which goes straight to heart.we dont need connection for that!!!
PONDERING CONNECTED DOTS:He always finds peace holding her things as always her Payal,earing, and later he will deliberately take her pom Pom while being busy kidnapped instead of going to London.
Khushi will tell her about Roca and the ring iss ungli ki nus seedhe dil ko jati hai[The nerve of this finger goes straight to heart]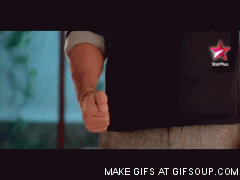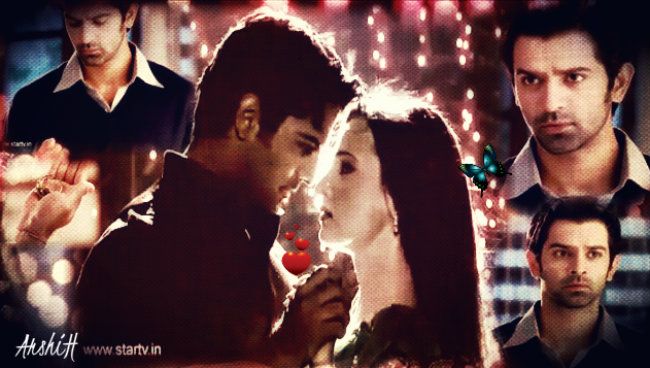 Side notes...Buaji got even with her opponent.Mamiji who got her Nandkishores powers right on her face.as she got defeated by all meansNice touch of this nutty game of Krishna in between these two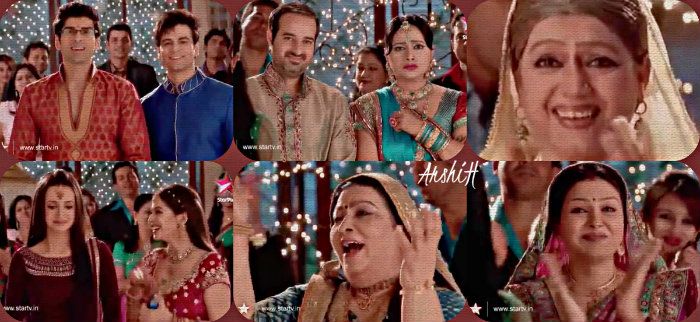 Krishna is playing another funny game with Natraj to spread the scare,a warning.by making Scorpion tasting his own little scorpion right at his back ...
Got Ya!!!
Two predators, one with brave heart and the other with devious one...
MOMENT OF THE DAY: