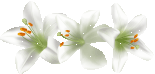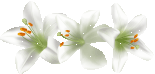 ( credit goes to Lakshmi
Thanku so much dear
)
- Meredith Sapp
Prologue...
She was there to make her identity , and to fulfil her Mom's dream .
He was there to enjoy his dreams. His identity is his father.
They have attitude bigger than them .
They collide , they shattered.
She gathered herself and come again with an aim . He gathered himself .. but lost and restless ..
She is eager to punish . He is eager to get himself punished..
They are poll apart ...
But there is One thing which is binding them together...
The Punishment
What will happen if they'll collide again...?
Hope u all like it. plzz do hit like button and leave ur comments.
Part - 24
Days turned in to week bur Geet didn't call Maan. She was very busy in her work hardly got time to talk to her friends. All have only Sunday to meet each other but sometime emergency calls occupied Geet. It was Monday and she was in d police station till late night, big cities have big prob. She was busy in an investigation which was related to a Orphanage ... S******* . The watchman of that place tried to sell a teenage girl but some children and d girl sensed d danger and became alert and they informed d police of that area. Police wanted to catch d watchman red handed so they threw their trap ... Tonight police raid there and caught him, police had informed the manager and the trusty of the orphanage to visit the police station TM morning for further inquiry. Geet returned very late at night and hit d bed after changing d uniform without having her dinner that was placed on d side table, she was hell tired and wanted to sleep.
Next morning she was in her office and PC Panday informed her that Orphanage's manager and trusties are here to meet her ... She ordered him to send them in...
A very graceful lady entered with a man...Geet instantly recognized the man...
Geet: ( self talk)... O oh... ye to Mr. Khurana hai...
She stood from her place and offered the seat to d old lady and greeted them .. She took her seat and waited for them to proceed...
Mr. Khurana: ( who was looking happy to see her again) GM Ma'am, she is my mother Mrs Savitri Devi, she is d trusty of the orphanage and i'm Ranjeet Khurana. (he didn't mention d previous incident knowingly) and she is d Manager of the organization Mrs Devki.
Savitri Devi: We r very shocked and ashamed on this, i can't believe this he could stoop so low. Don't leave him.
Mr. Khurana: this trust was founded by my father and nothing goes wrong till now but yesterday's incident shook us. We are very sorry for this and we are very thankful to u and your team who saved that girl on time and caught that B****** and others too.
Manager: Yes Ma'am, we are very thankful to all of you. Mujhe yakeen nahi ho raha ki wo essa kerega? Wo kai saalon se kam ker raha hai.
Geet: It's OK, ye humari duty hai... Thanks hume nahi un bachchon ko bolo jinhone right time per hume inform kiya. Kya aap uss watchman se milna chahenge? ...
SD and RK: Yes jaroor ...
Geet pressed the calling buzzer and ordered to bring that WM.
Geet: Inn sabko hum investigation ke liye yahin rakhengey... Aap ek written comp de do aur proper FIR karwa do iss WM ke against .
RK: OK, we'll do this right now ... and plzz punish them .. ek choti si bachchi ki life ko barbad karney ki koshish ki hai usne ... Police ne agar time per action nahi liya hota to jaane kya hota uss Masoom ke sath... we are very thankful to you and ur department.
Geet: Mr. Khurana and Ma'am I want to visit your orphanage for further investigation, i want to talk to children personally.
SD and RK: Yes sure , jab aap chahen aaker mil saktey hai...
Two policemen bring WM in front of them ... SD and RK looked at him with rage ...
RK: You B***** B****** tumhe jara sharam nahi aai ek massom ladki ki sath essa kartey huey ... koi tumhari beti ke sath essa kare to... tum jaise logon ko to jaan se maar dena chahiye ... Insaan kahalane ke layak nahi ho...
SD to Geet: isse chodna mat plzz ... punish him ... sari jindgi yaad rakhey essi sazza dena, issene ek ladki ki izzat aur Zindgi ko barbad karna chaha tha ye...( SD was on the edge of crying)
Mujhe to soch ker hi darr lag raha hai ki agar ye time per pakda nahi jata to kya hota uss Masoom ka... aur kya Izzat raha jati iss organization ki ... RK held her hand and consoled her.
Geet: You don't worry, Issko isske gunah ki sazza jaroor milegi...
RK: I trust you.
They left after some formalities thanking Geet and her staff for saving the girl and as well as the reputation of their orphanage. SD and RK were very impressed with Geet and her efforts.
At night when whole family was taking dinner SD and RK discussing the issue with Rano and Maan. SD and Ranjeet were praising the ACP and Maan felt a shiver at the name of ACP. He was listening all silently. RK said to SD and Rano that she was the same ACP who caught Maan that night and he was very impressed with this girl. She is so young and responsible.
A sweet smile appeared on his lips imagine her in his mind and a word came... smart.
There was only one discussion at the table... the orphanage matter.
All went to their respective rooms and Maan was just entering in his room his cell started ringing ... he saw Geet name and rooted there. ... ab wo kya kahegi? ... aur Dad ne kaha tha usse baat karne ko... kya karoon? ... he was puzzled ... his phone was ringing conti. He went to his Dad's room and knocked ... Dad ...
Ranjeet: came out and asked .. kya baat hai maan?
Maan: (very slowly) Dad Geet's phone ...
Ranjeet looked at his pale face then said to Rano that he is in Maan's room to help him on a project, he caught Maan's hand and came back to Maan's room. His phone was still ringing.
Ranjeet whispered him to reply and switch on d speaker ... Maan noded and reply ...Hello
Geet: Hello Mr. Khurana, hope theek Nahi hoge? That's why u r not picking d phone. Ku?
Maan: No , essa nahi hai Geet ... my hand was engaged ... in fact i was waiting for ur call. I want to talk to you Geet.
Geet: Regarding?
Maan: Geet tum kya chahati ho? Tumne to uss baat ko wahi per rok diyd tha kuch bhi bahar aane se mana kiya tha to ab ku wo sab fir se ... please tell me .. essa ku ker rahi ho?
Geet: Mr. Khurana wo sab aapke liye bhoolna easy hoga mere liye nahi... Aur aap to bhool bhi gaye thy ... hai na... tabhi to life ke full mazey le rahe ho apne un K***** friends ke sath. Tumhara , tumhare bhai ka tumhari GF ka aur doston ka kya gaya? No guilt no regret and no punishment. Mr. Khurana mere tamasha banaker tum sabne ab tak apni life enjoy ki ... ab mai karoongi... isme bura kya hmmm..? Tum ker saktey ho mai nahi? Bolo.
Ranjeet was listening all this seriously.
Maan: Geet I know my mistake and i'm really sorry for that Plzzz talk to me i want to meet u plzz trust me Geet ... Mai tumhe koi nuksaan nahi pahuchaunga.
Geet: if u knew ur mistake then face the punishment Mr. Khurana. Darr ku rahe ho?
Maan: Geet .. tumhe jo sazza deni hai de do ... I'll face that.
Now Ranjeet took the phone from Maan and spoke in a soft tone...
Ranjeet: Geet beta phone mat cut karna plzz... I'm Maan's Dad. Plzz talk to me beta plzz don't cut d call.
Geet was shocked and tongue tight ... his Dad!!! ... Mr. Khurana!!!! She immediately controlled her and covered the phone with a tissue paper decided to reply him...
Geet: GE sir (in a low voice)
Ranjeet: GE beta, Geet i want to meet u and i promise u ... tum jo punishment Maan aur Dev ko dena chaho de sakti ho... i'm with u... Plzz Geet .. U can trust me.
Geet: I'll think over it not sure ...
Ranjeet: Plzz Geet Beta.
Geet cut d call and now she was in deep thinking ... what to do? She never thought that he could say all this to his father. She met Mr. Khurana two times and found him a very generous person. She respects him and can't hurt him for his careless sons. But how she'll face them? They didn't knew Geet, but they knew ACP G. Singh. She can't face them as an ACP right now, they want to meet Geet. .. The old Geet.
On the other side in KM Ranjeet looked at Maan who was in pain and ashamed he patted his upper arm softly in assurance ... sab theek ho jayega ... Tum usse face karne ko ready ho?
Maan: just noded his head in a yes.
Ranjeet: Soch lo Maan ... ye ab Geet per hai ki wo kya punishment deti hai tum dono ko...
Aur mai usse rok nahi sakta ... ye uska right hai...
Maan: Ji Dad I'm ready.
Ranjeet: Good, Maan apni Galti ko accept kar lena hi bahot badi baat hoti hai jo sab nai ker patey... Face her Maan.
Bad times have a scientific value. These are occasions a good learner would not miss.
- R W Emerson
Part - 25


Edited by singh24 - 23 August 2013 at 10:29am