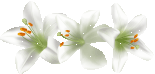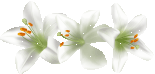 ( credit goes to Lakshmi
Thanku so much dear
)
- Meredith Sapp
Prologue...
She was there to make her identity , and to fulfil her Mom's dream .
He was there to enjoy his dreams. His identity is his father.
They have attitude bigger than them .
They collide , they shattered.
She gathered herself and come again with an aim . He gathered himself .. but lost and restless ..
She is eager to punish . He is eager to get himself punished..
They are poll apart ...
But there is One thing which is binding them together...
The Punishment
What will happen if they'll collide again...?
Hope u all like it. plzz do hit like button and leave ur comments.
Part-23
While he was talking and requesting to Geet a shadow is listening everything outside of his study which was adjacent to his bedroom. Maan didn't notice that lay down on the couch and slept there the shadow peeped in and left from there without making any noise.
In her home Geet was trying to catch some sleep but Maan's pleading voice still disturbing her. She was restless and very sad she was talking to herself .. I didn't want to hurt you but ur carelessness and attitude forced me to do this. Kuch logon ko dusron ka dard tab tak nahi mahasoos hota jab tak unhey chot na lage. ... Mr. Khurana now you r feeling the same pain which i felt. She doze off thinking about the turning of their life.
Next morning in KM all were sitting together for their BF. Maan was checking his mail on his phone. His Dad told him that Dev has gone to HP so he has to come KC office after lunch for some office work to help him. Maan accepted that and he left for site after taking his BF.
Maan went to KC after lunch and met his Dad in his office, he was busy with Adi discussing on a financial issue. He waited there for his turn he got -3 calls and replied them they were from the site office but he was unaware that a pair of eyes observing his restlessness on every call. Adi left from there and Mr. Khurana told him to not to disturb him for some time. He got up from his chair and sat near Maan on the couch. Maan became conscious and looked at him with a fearful heart. Mr. Khurana lovingly put his one hand on his shoulder and asked in a soft fatherly manner...
Mr. Ranjeet: Maan kya baat hai? Are u OK?
Maan became uneasy with this sudden change of behaviour of his father he looked at him in disbelief.
Maan i'm asking u something ... where r u lost? He shook him to break his trance.
Maan: Yes Dad ... I'm fine. Aap esse ku pooch rahe ho?
Mr. Ranjeet: Maan i'm ur father, i'm seeing u from day one of ur birth so don't try to hide anything . Kya baat hai? Ku pareshan ho?
Maan: No Dad essa kuch nahi hai. ... Aap fikar mat karo. .. sab theek hai. ...
Mr. Ranjeet: Maan kabhi kabhi prob ko chupane se nahi share karne se uska solution mil jata hai. Maan jo bhi prob hai .. aur jaisi bhi hai ... mujhse share karo ... Bachchon ki prob Parents hi solve ker saktey hai ... bahar wale nahi ... Hum hai tumharey sath ... akele nahi ho tum ..
Maan was sitting there with a lower head ... unable to say any words.
Bolo Maan kya baat hai? Tumhe koi pareshan ker raha hai? Hmmm. ... Kal raat tum phone per kisse request ker rahe thy?
Now Maan got alert he looked at his Dad in shocked ... how he came to know?
Mr. Ranjeet: don't look like this Maan. I'm your father and u can't hide anything from me. Bolo kya baat hai?
Maan fumbled and looked at him with painful eyes, he was trying hard to formulate the words , talking about Geet to his Dad ... O Lord plzz help me.
His Dad now sensing his turmoil he placed his hand and cupped his face lovingly and said...
Maan, bolo beta kya hua hai? Kaun hai wo?
Maan instantly hugged his Dad and cried out .. I'm sorry dad ... I'm sorry. ... His Dad hugged him back and caresses his back to console him. After few seconds Maan felt relief he composed himself and said. ... She is Geet Dad ... the girl who left d college because of me. ..
Mr. Ranjeet: (Shocked) Geet!!! Wo ab tumhe ku phone ker rahi hai? Kya chahaty hai?
Maan: I asked her too but she said she wanted to give me the same pain which she got.
Mr. Ranjeet: Lekin itney dino ke baad ku? Koi aur reason to nahi? Blackmailing...?
Maan: pahale meine bhi yahi socha tha ... lekin essa lagta nahi hai. ... wo essa kuch nahi bolti ... bas kahati hai ki wo mujhe bhi wahi pain degi jo usne saha hai... Even Dev ko bhi aur mere baaki friends ko bhi ...
Mr. Ranjeet: Tum sabney kuch aur gad-bad to nahi ki na ...? kuch to reason jaroor hai iss sab ke peechey ...
Maan uska number mujhe do mai baat karta hoon..
Maan: Plzz Dad aap mat karo ... Geet ka phone nahi milta ... wo khud hi call karti hai...
Mr. Ranjeet: roz phone aata hai?
No Dad ... ab tak bas 2 baar hi aaya hai...
Mr. Ranjeet: Hmmm.. iss bar aaye to meri baat karwana ... sun rahe ho na ... uska phone aate hi mere paas laana... hmmm..
Ji...
Mr. Ranjeet was thinking something few minutes then spoke to Maan ... Lunch kiya tumne?
Maan: No Dad.
Mr. Ranjeet: Ok, chalo order karo dono sath kartey hai...
Maan went to washroom to wash his face and came back and order d lunch for both of them. He was feeling very light and fresh after sharing his prob to his dad. He was seeing a different side of his father .. a very soft hearted and caring father ... His father was still there lost in some thoughts. Maan came there and sat with him. They took their lunch and started their pending works. Maan checked all the files left notes to discus and informed his Dad about them. His Dad was very impressed with his way of work and sincerity. He thought that ...
When something bad happens you have three choices.You can either let it Define you, Let it destroy you, or you can let it Strengthen you.
Part - 24


Edited by singh24 - 22 August 2013 at 10:12am