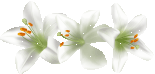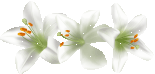 ( credit goes to Lakshmi
Thanku so much dear
)
- Meredith Sapp
Prologue...
She was there to make her identity , and to fulfil her Mom's dream .
He was there to enjoy his dreams. His identity is his father.
They have attitude bigger than them .
They collide , they shattered.
She gathered herself and come again with an aim . He gathered himself .. but lost and restless ..
She is eager to punish . He is eager to get himself punished..
They are poll apart ...
But there is One thing which is binding them together...
The Punishment
What will happen if they'll collide again...?
Hope u all like it. plzz do hit like button and leave ur comments.
Part-20
Next day after college hours when all were going back Rahul stopped NT and said he wanted to talk her about Dev and Maan's prob. She agreed and decided to meet at evening. Rahul was waiting for her, he knew that NT was smarter than Sam and he has to be very careful about her. She came and sat there, Rahul asked her with a fake shocked face ...
Rahul: NT how could you do this? I can't believe this it was you behind all this?
NT: shocked.. what!!! What are you saying Rahul? Why would i do this? Are u mad?
Rahul: Don't get hyper NT, It's no use now...I knew it was you or you fix someone to take revenge from Geet and very smartly you put all the blame on Maan.( he was trapping her in her own trap)
NT: Rahul, i am not getting what do you want to say? Why are you dragging me in this?
Rahul: Because it was you, who called me and forcing me to help you in your plan and when i refused you did it of your own. I know you hate Maan don't know why? But i am sure you had done it and trapped Maan in this perfectly.
NT: What rubbish, tum ye kaise kaha saktey ho? Kya proof hai ki maine kiya hai?
Rahul: I am the proof dear... Mai abhi Maan ya Dev ko bata deta hoon sab kuch... fir karti rahana khud ko justify. I am calling them and tell them what you said to me at your face.
NT sensed the gravity of the situation and tried to play smart. Her dreams to enter in KM and then KC will be shattered if Rahul blurt out anything to Dev and Maan.
Rahul was watching her and think that he hit the right cord and said...
Rahul: You can do anything NT, if you could insult Meera for your benefit then why not this. You knew it that Meera and Dev were childhood friends and their family knew each other very well but you insulted Meera and threatened her to stay away from him and create distance between them because you want Dev.
NT was shocked listening this from Rahul, how the hell he knew about all this. She looked at him puzzled and asked in a cold voice...
NT: What do you want?
Rahul: Jo mai kahu...( with an evil glint) Tumhe Dev se kya chahiye mujhe koi matlab nahi...Tum meri baat mano... aur mai tumhari... if you like this then OK, otherwise search any safe place to hide yourself because after knowing the truth Maan will kill you with his bare hands.
NT: you are so mean Rahul...
Rahul: Less then you... tum to do bhaiyon ke beech bhi aag laga rahi ho...khud ko dekho tab mujhe kahana... samjhi... aur haa.. never try to cheat me and to avoid me. Jaisa ab tak chalta aa raha hai aisa hi chalne to...tum bhi chup...mai bhi chup... warna tum Dev ki life se bahar aur Meera ander...No Khuranas.
NT kept quite there was no option for her only to accept his condition. She was cursing herself for this mess. She can go to any extend for Dev and his property. She noded and said...
NT: OK, but remember one thing Rahul ( in a threatening tone) if you tried to cheat me ..i will kill you. ... And i mean it.
Rahul: OK, and don't worry meri demands kuch jyada nahi hain...you knew me well and winked.
NT left from there lost in her thoughts cursing him and her.
After that day he was playing with their weakness but in front of all they behaved normally like friends. Rahul kept his tongue tight and behaved like a very good and caring person to them.
Days passed Maan and Dev joined their college back but Maan kept him reserved. Sam tried her best to bring him back to her and not only she Dev and others too were with her. It took many months to make him again a lively person like before. They completed their MBA all took their respective line.
Maan and Dev joined KC, Sam entered in modelling, NT joined an MNC, Samar and Rahul in their family business. But they were connected with each other and spend their weekend and free time in parting and outing all together. This was their life till now.
Everything was looking very beautiful and admirable from outside but the reality was very smutty. All were playing for their pleasure but how long.... they say...
In the end, what is true will come to be known. The truth always appears eventually, despite all efforts to hide it. It is impossible to keep something secret forever.
Rahul came in reality with the ringing of his mob, he picked that and answered in a dozy tone ...
Rahul: hello...
Other side: Sir your ticket is confirmed. TM night.
Rahul: OK, thanks and cut the call. He slept for some time and left the cottage at night. He has some imp works to finish before leaving the country. He was in his home talking to related people and instructing them on phone. After setting everything he packed his bags and went to sleep saying ... Last show .
Apparently it was a normal morning but not for some people. Rahul got up with a pleasant mood checked everything again and then made a call ... after few bells he got d reply from other side. ... Hello...Rahul...
Rahul: hi NT, GM.. how are you?
NT: i am fine , so why so early..?
Rahul: hey I'm going to US for few days so wanted to meet u... meet me at hotel **** ,room no ***. i have my flight late night and it is very near to airport so it'll be easy for me and u and my driver will pick u and drop u so don't worry about that. OK.
NT: OK, only for an hour.
Rahul: OK, see u at night sweety, bye.( and cut d call)
Hmmm... so miss Shark aaj aap ka game finish, koi nahi jaan sakega kisne kya kiya? Sam aur tum kabhi Maan aur Dev ke samney muh nahi khol paogi...
Precap...NT's face off...
Part - 21
http://www.india-forums.com/forum_posts.asp?TID=3704811&PID=90328003&#90328003


Edited by singh24 - 19 August 2013 at 4:33am