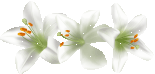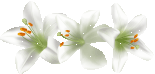 ( credit goes to Lakshmi
Thanku so much dear
)
- Meredith Sapp
Prologue...
She was there to make her identity , and to fulfil her Mom's dream .
He was there to enjoy his dreams. His identity is his father.
They have attitude bigger than them .
They collide , they shattered.
She gathered herself and come again with an aim . He gathered himself .. but lost and restless ..
She is eager to punish . He is eager to get himself punished..
They are poll apart ...
But there is One thing which is binding them together...
The Punishment
What will happen if they'll collide again...?
Hope u all like it. plzz do hit like button and leave ur comments.
Part -28
It was Saturday and Maan decided to go to site so that he could make him busy. There was not a single moments when he didn't think about Geet. This is going to be the longest weekend of his life. He was here because he don't want to face Dadima and Rano's questioning eyes and office is the best place to avoid everything.
At sharp 6 in the evening he was at home and shut him in his room, his heart beats were increasing every passing mints. He called his Dad and Dev and they replied that they r in the way to home. He was looking at his watch and thinking that today time is also playing with him in the toughest time of his life not moving fast. He was standing near his window when his intercom started buzzing ... he picked that with a thudding heart and security man informed him that there is a girl at the gate to meet him. He forgot to breath, looked at his watch and it was 8:30 and she was here. In his thoughts he forgot the tracks of time. He replied to send her inside. O Lord!!! Please be with me. He informed his Dad and Dev about her arrival and next moments he was in the living room. Dadima and Rano were already there. Ranjeet and Dev joined them.
He was near the staircase when SM came and informed them that the girl is waiting in the lawn. He looked at his Dad and he nodded his head and said ...
Ranjeet: Theek hai tum jao hum aa rahe hai.
SM left from there and Ranjeet signalled them to come and walk out first, Maan followed him with heavy feet and he is feeling a pit in his tummy. The reached in the lawn and saw a slim figure in a White Patiyala suit, head covered and her back was facing them.

Ranjeet: Hello Geet.
She turned towards them ... Maan's world stopped right there ... he was looking at her and only her eyes r visible, her head and face was covered with her Duppatta. Her almond shaped eyes rich with a thick line of Kohl looking at them with a blank expression. She joined her hands and spoke very softly ... Namastey
Ranjeet looked at Maan in questioning like ... Is she Geet? And Maan nodded in yes. He remembered these eyes.
Ranjeet: Namastey Beta, tum yahan ku rook gai? Hum ander baat ker saktey hai.
Meanwhile Dadima and Rano came they were looking at her puzzled. She greeted them too in a low voice and both replied her only nodded their heads.
Geet: Nahi , mai ander nahi aaungi ... bahar hi theek hai ...
All were looking at her curiously then Ranjeet gestured to the lawn chairs to sit there.
Ranjeet: As u wish, hum yahan per baithker baat ker saktey hai...
All went towards chairs silently and Maan was observing her from back. Dadima, Rano and Ranjeet took their seats and offered to her but she refused to sit and said she is OK like that. Maan and Dev were also standing behind Dadima. She was standing facing Ranjeet and Rano. She took d lead and said ...
Geet: Kahiye Sir, aap mujhse ku milna chahaty thy?
Ranjeet composed himself and said: Mai tumse bahot pahale hi milna chahata tha lekin ho nahi saka, tum khud bhi milna nahi chahati thi aur wo time bhi shayad theek nahi tha.
He stood from his chair and came close to her and said... I m very sorry for everything Beta ... jo hua wo galat tha aur mai uske liye tumse milker maaffi mangna chahata tha.
She averted her eyes and spoke in a low voice...
Geet: kya uss waqt bhi aur aaj bhi ... Sorry bolney se sab pahale jaisi ho jata? Nahi .. kuch galtiyan maaffi ke nahi sazza ke layak hoti hai. She paused.
Ranjeet was looking at her helplessly.
Chahati to uss waqt bhi bahot kuch ker sakti thi lekin usse time maine choop rahana theek samjha sabki bhalai ke liye... Damage to kaffi kuch ho chukka tha ... lekin uss waqt baat ko badana means aur damage. Jo main nahi chahati thi.
Dadima: to ab ku uss baat ku utha rahi ho? Ab tum kya chahati ho aur ab inhey sazza deker tumhe kya mil jayega? Jo hona tha wo to chukka ... dabi hui baat ko ab uthane se kisi ka bhi fayada nahi hai.
Geet: Fir sorry bolne ki bhi kya jaroorat hai? Usse bhi kya ho jana hai? Aapki Sorry meri takleef ko kum nahi kar sakti.
Rano: Dekho beta hum jantey hai tumhe kaffi takleef hui hai ... hum sab usse dukhi bhi hai jaise tum ho ... ab ye sab fir se uthaker apney aap ko bhi aur takleef aur dukh dena hai ... inhey sazza bhi de dogi to bhi to tumhara dukh kam nahi ho jayega na? To yahi sabke liya accha hai na ki sab kuch bhulaker aage ke liye accha socha jayey ...
Dadima: ye theek kaha rahi hai beta, jo ho gaya usse bhulaker ek achchi soch ke sath future ke barey mei socho. Ab to sab kuch theek hai na to ku purani baton ko uthaker complications badana ... isse tumhe kya milega?
Geet: ye aap kaha sakti hai kunki aapney kuch bhi dard nahi sahaa ... jo sahata hai wahi samjhta hai ... aur kya aap ye kahana chahaty hai ki galti ke liye imsaan ko sazza nahi milni chahiye? Ya ye aapke potey hai to unhe sazza se bachana chahaty hain aap?
Maan and Dev were listening everything silently.
Ranjeet: beta essa nahi hai ki humney inhey punish nahi kiya hai ... college aur maine bhi inhe sazza di thi aur apni galti per ye kaafi dukhi aur sharminda bhi thy aur hai bhi.
Geet: Ye aapko lagta hoga ... mujhe to nahi laga ... Inki life per to koi effect nahi nazar aaya mujhe. They r enjoying their life as before.
Ranjeet: To tum kya chahaty ho ab? Kya sazza dena chahaty ho inhey?
Dadima and Rano became restless with this and Maan and Dev too were looking at her puzzled.
Geet: I can't send them in jail nor i can't give them any physical torture but they need something hard. ... jissy inhe apni galti hamesha yaad rahey aur ye Ehasaas hamesha rahe ki kisi ki izzat ka tamasa nahi banana chahiye .. apne ghamand aur attitude mei ... ek ordinary ladki ki izzat bhi utni hi value rakhti hai jitni ki aap Richie Rich ki. Paise se izzat aur Sammaan nai kharida ja sakta.
Maan felt a shudder in his body thinking what she wanted to do with them? She was still standing and didn't give a single look to him.
Ranjeet: Kya socha ahi tumne?
Geet: They have to live in my house for two months like prisoners. Away from family and friends. They can join their offices but not allowed to visit home ... haan aap chahey to wahan milney aa saktey hai weekends per.
All were shocked at this ... At her house like prisoners.
Dadima: nahi ye nahi ho sakta ... hum inhey tunhare ghar kaise bhej saktey hai? Inhey kuch ho gaya to? Hum tumhey jantey nahi, hum tum per trust nahi ker saktey. Humey ye Manjoor nahi.
Rano: Tum kuch aur chaho to maang lo lekin hum inn dono ko tumharey ghar nahi chod saktey... wo bhi 2 mahiney...
Ranjeet, Maan and Dev were silently listening their outburst. They were too very tensed with this demand.
Dadima: No it can't be possible, I won't send them anywhere. Tum yahan humaarey ghar per aaker raha sakti ho aur jo chahey sazza de sakti ho inhe.
Geet: Why me? Punishment inhey mil rahi hai ya mujhe?
Dadima: kuch bhi ho hum Maan aur Dev ko tumhare ghar nahi bhej saktey. Kya hum tumharey Parents se baat ker saktey hai? Ab wo hi tumhe samjhi saktey hai.
Geet: Nahi, wo iss barey mei kuch nahi jantey ... Mujhe koi Meddle nahi mila tha jo jaker unhe batati... aur khush hoti ... Aapko jo kahana hai mujhe kahiye.
Ranjeet: Geet kya kuch aur tarika nahi hai... yahi ku?
Maan and Dev were standing there helpless.
Geet: No sir, Aap aur aapke bete ne kaha tha wo kuch bhi karne ko ready hai...
A deep silence prevailed there. All Khuranas were looking at each other helpless.
All men make mistakes, but a good man yields when he knows his course is wrong, and repairs the evil. The only crime is pride.

Precap... A hard reality
A blow to Khuranas
Part - 29


Edited by singh24 - 27 August 2013 at 10:59am