Who is the love of Varun Dhawan's life?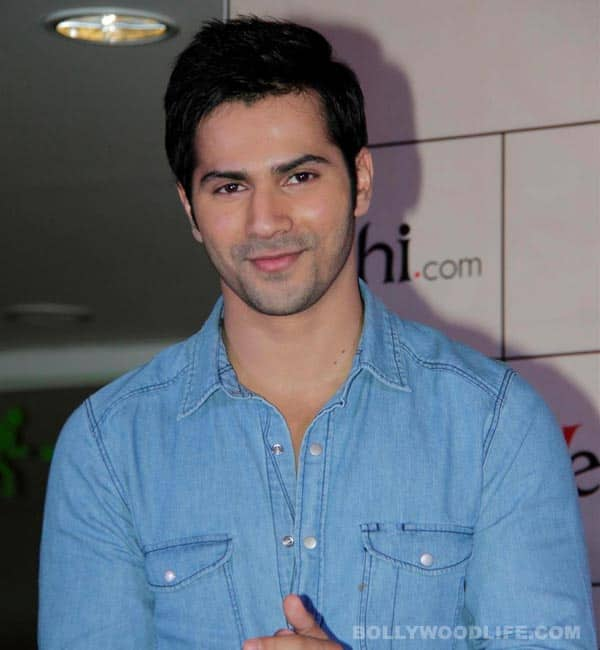 After Ranbir Kapoor, if there is any actor who has been stuck in the mire of love controversies, it's Student of the Year's Rohan...
Ever since Karan Johar launched Varun Dhawan into Bollywood, the dishy lad has been linked with Alia Bhatt, Shraddha Kapoor, Tapsee Pannu, a certain Natasha Dalal and even Bipasha Basu! Considering how hot the junior Dhawan is to look at
and his flirty-sexy role in SOTY as Rohan
, the link-ups don't really surprise us. But thanks to a certain young lad called Arjun Kapoor we have the answer to a big question that we've been asking: Who is the love of Varun Dhawan's life? Any guesses? Could it be a lovely lady whose name starts with...ummm...
Well, all you beautiful lasses can heave a sigh of relief. No, it is not what you may be thinking. It is certainly a chick, yes, but one with wings. He he he he...giggle.
Confused? Here's the red hot secret that we have been dying to tell you. The SOTY dude loves gorging on chicken more than anything else. In a recent interview, the Ishaqzaade actor revealed that Varun is his 4 am friend and is willing to answer calls from Arjun at any time of the day or night. But only on one condition. If he is not busy with the chick in his life " be it fried, baked, tadoori or tikka. Really? Yes, really truly, it's just chicks and no chicas for VD
. Now that's some love, we say
!
We ain't surprised that Varun takes his chicken so seriously; after all, Punjabis are known for their love of food, no? But a friendly suggestion to this hottie " keep eating your favoruite khaana, but don't forget the exercise, coz otherwise your dream to be muscled and fit like Salman Khan will never become reality. And, like Sally or not, we certainly like Varun's lean-mean looks
. So as long he continues indulging in chicks but stays worthy of sexy clicks, we ain't complaining!
------------------------------
brilliantly written article...
-----------------------------
link courtesy : ritu


Edited by _barbie - 29 August 2013 at 1:30pm