Originally posted by _barbie
Originally posted by Ms.GoodyVarun Dhawan for "You Read They Learn" Campaign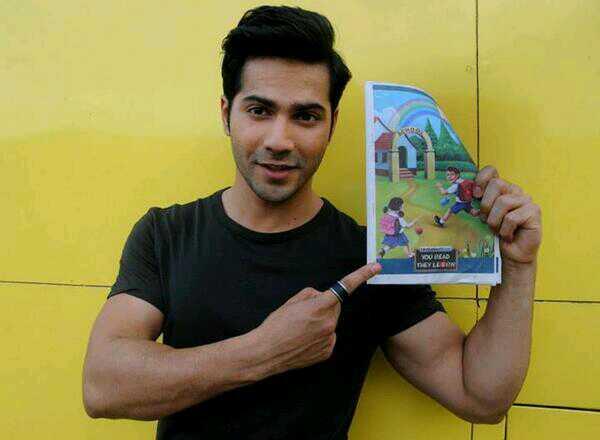 what is this campaign all about ?
I searched the same on google.. Good campagin
The Initative
You are truly privileged, because you can read this sentence. Chances are, most of the people around you--your family, friends and colleagues--can do the same. But isn't it distressing to know that millions of children in India wouldn't know whether to turn this page upside down? In fact, for them this printed side is just as good or bad as a blank page.

For a country that often pleads to be considered a superpower, we often forget that a large part of our population is illiterate. Worse, they have little hope of receiving an education. Ever.

With this thought in mind, we at Hindustan Times launched the 'You Read, They Learn' initiative in 2012. Every day, we put aside a part of the cover price that readers in Delhi-NCR pay for the newspaper. This money is used by our partner NGOs who work to bring more children to school. And more smiles.