Part 11
He scooped her into arms...
Geet : maan niche utarriye
Maan : kyun
Geet : maan please
.
He denied.
Geet : maan mujhe sharam aa rhi hai
Maan : after two child
.
Aur abhi thode der phle
Geet :maan
.
Aap mujhe kaha leke jaa rhe ho
Maan : bathroom
***********
He carefully placed her in bath tub, water is little warm and all around rose petals placed ...near bath tub apple juice placed...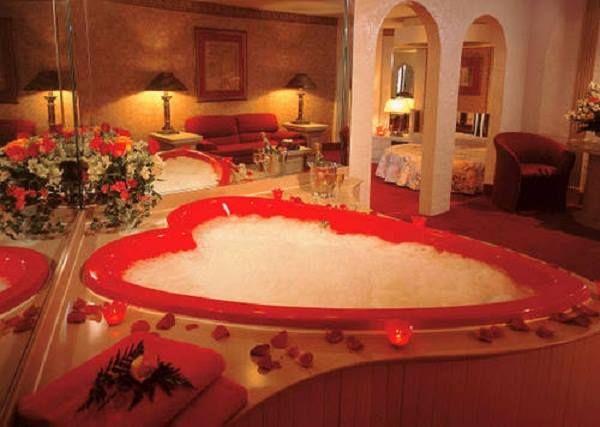 Maan : tum aaram kro
Aur ye lo juice
.
Ok
He stand for going, she held her wrist. He turns to see her.
Geet : aap kaha jaa rhe ho
Maan : kyun
You want me again.
Geet : maann
Maan : dusre room mein
Tum aaram se tyaar ho jaayo
.
He bent on his knee and kissed on her forehead.
************
She wraps the towel and came out from bath tub and sees the other side in bathroom on bed sari placed with the jewelry.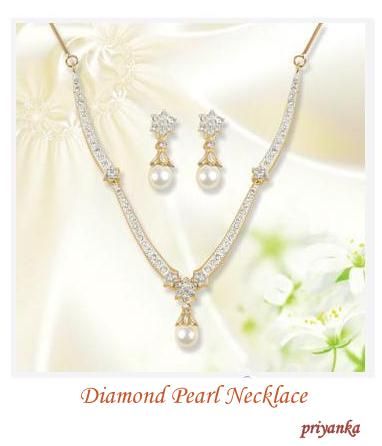 The dark blue with pink colored net sari, on this white work donned.
Geet : beautiful
He slides his hand around her belly and whisper into her ear "you liked it"
Geet : yes
Maan : mein ye tumhe kal hi dena chahta tha
Pr itna sb kuch ho gya
She turns and placed her finger on lips.
Geet : sshh
Koi baat nhi
Kal nhi aaj de diya
Maan : tum kuch jyada smjhdaar ho gi ho ab
Geet : kya phehle nhi thi
Maan : nhi
Geet : aap khehna kya chahte ho
.
Phle mein bewkoof thi
Maan : I think same.
She gets angry on him and pushes him lightly, but he pulls her by wrist and locked her tightly by waist.
She turn the face other side, he held her chin and make her look into his eyes.
Maan : mujhe ye geet jyada pasand hai
I miss this geet everyday.
Geet : mein toh vhi hu maan
Nothing change
Maan : hmm
.
************
Aryan : chachu
Mujhe ye wala jhulla jhulna hai
Vicky : no
Ab tum chote ho na
Aryan : chachu
Vicky : nhi
Aryan : chachu please
.
Abhi mom yaha hoti na
Toh mujhe mna nhi krti
Maan : tumhari mom kbhi ha nhi krti iske liye
Aryan : daddy
Aryan hugged maan legs. He picks her into arms.
Aryan : daddy mom kaha hai
Dekho na chachu
Meri koi baat nhi maante
Vicky : bhai
Ye mere koi bat nhi manta
Kal raat isne mujhe bhut pareshaan kiya
Itna tv dekhne ke baad bhi nhi soya
Maan : aryan
Aryan : chachu aap to mere best chachu ho na
Itne bade hoke bacho ki tarah sikhayat krte ho
Vicky : dekha bhai aapne
Kitna clever hai ye
.
Daadi : maan bte aap yaha
Aur geet kaha hai
Geet : daadi mein yaha hu
Daadi : aap itni jadli kyun aa gye
Geet : daadi aap sbse jyada der ke liye mein durr nhi rh sakti na
Aryan : mom
Geet : ha mera bacha
Aryan : mom
Mujhe aapke pass hi rhehna hai
Vicky : kyun hmare pass katte lage hai
Aryan : mom chachu mujhe bhut pareshaan krte hai
Geet : vicky
Vicky : bhabhi
Daadi : baki ki baatein baad mein
************
All family enjoy together...
Shweta : puri family u sath ho
Toh waqt kitna achi tarah bitata hai
Daadi : hmm
Wo toh hai
Ronit : aaj mere dono bte itne waqt ke baad hum sbke sath hai
Shweta :usme galati bhi toh aapki hi hai
Aapne hi isse bahar pdne ke liye bej diya
.
.
.
Ye hai meri family...jb mein phli baar yaha aayi thi
Sbne dil se, khuli bahoo se mera swagat kiya tha
Shurahat mein I am missing my mon dad ...
Par baad mein yhi pariwaar mera bn gya
.
Meri mom
Mere dad
Daadimaa
Vicky ... bikul mere chotte bhai ki tarah hai
.
.
Aur maan kb zindagi bn gye
Is dil ki dadkan hai wo
.
Shweta : geet bte
Geet : ji aayi
.
Kya hua mom
Shweta : ek toh mera beta kal hi aaya hai
Aur ye usse do din mein firse kaam ke silsile mein bahar bejne ko kh rhe hai
.
Kuch smjhayo apne dad ko
Ronit : apni maa ko smjhayo
Ek din ki baat hai bs
Geet : chup
Ye kya laga rakha hai
Dad vicky abhi toh aaya hai
Mom thik hi toh kh rhi hai
Dad : beta bs ek meeting hi toh hai
Fir pakka
Tumhara beta tumhare pass rahenga
Geet : mom ek din ki baat hai
Shweta : ok
************
At night
In Khurana Mansion.
Vicky : bhabhi aapne bhai se baat ki
Geet : abhi nhi ki vicky
.
Jaldi baat karungi
.
Par usse phle tujhe mujhko btani padengi puri kahani
**************
Precap : new entry...
And geet life before marriage
i try to update next part soon... sorry for delay in update..
don't forget hit like button and do comment...
see this update too..
MG- kaisa ye pyaar h --FOR LAST 3- 4 PARTS ON PAGE 4 (12 NOV)
MG- kaisa ye pyaar h- part 85 on page 5 (13 nov)


Edited by priya_21 - 14 November 2013 at 5:27am