Originally posted by beauty14
Resss!! OMG U PUT IT UP!!!
for u from me, as a gift for such an amazing chapter!
okay sorry for the delay, but by accident I kind of deleted the comment after I finished it, so had to type it up again!
so happy u finally put up your fantastic amazing story, that I had to dance for you!! ( I know it's really good dancing, don't be jealous!
)
awesome chapter!
it took a lot of hard work and persistence to get u to post, that I think I deserve a pat on the back for all my hard work!
watz up with virat?
he looks more interested in vegetables then his dad!
maybe he found someone while he was looking at some vegetables! I think he likes the scarecrow better as his queen! wat say? lol!
OMG! A cucumber! Virat was eating a cucumber in the middle of the day, while his father is literally going nuts just trying to call him inside! why not a tomato?
imagine Manvi and virat first meet in the middle of a vegetable field!
wow! so we already got the evil brother here! and by the looks of it an extremely jealous one too! wonder what things he will be doing in the future?
and from everything it looks like his father doesn't like him too much either! bechara ko koin attention hi nahin dera, iskilye bhi koi vegetable diditi! I think a tomato or onion would have been a perfect match for him!
and ughhh!! u ended it when the great Prince Virat was entering! how could u be so cruel to us poor readers!?
ur such an amazing writer, Jennifer!
who would say this is your first time writing?
can't wait for virat and Manvi to meet!
plz do update soon, otherwise I will personally come all the way to you, to throw tomatoes at u and ur ipad!
and if u don't update soon, this is what will happen to you...
afterall why must we wait so long for the next update?
will be waiting!!
u better update soon now! I can't wait to see what happens next!!
this is like the biggest comment I have ever written for anyone, so that means you certaintly will not delete this story and will update very very soon!
pms have been sent my dear!!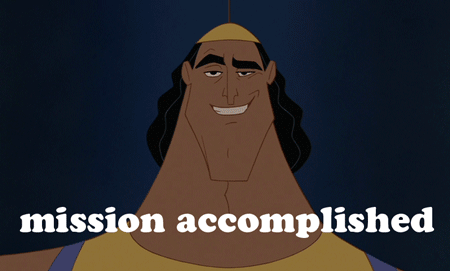 big kiss and hug for you Jennifer!!
Hahaha all thanks to u :*
I understand :)
Yeah, I am thinking to delete again...i am actually jealous cuz i love ur booty shake :P
Haha thnk u...ooopss no thnks ;)
Ohooo! I will just giv u a huggie nd kissy xo
Lmfaooo...i guess not :P
Ahhh... I hate tomatoes -_-
Lol...that would be sooo romantic
Keep guessing
Btw, viren as an evil brother...acha hai naa? XD
Lol...he's such a brat :/
Zyada drama mat kar :P
No, m not
Every1 can :D
Hawww...u will do this to me? :'(
Vahhh!! Longest nd biggest one :P
Thanksss :P :P
Both hv reached