Originally posted by -lakshmi-
Originally posted by MonaSWrites
Originally posted by singh24
Originally posted by -lakshmi-
Originally posted by singh24
Originally posted by MonaSWrites
Originally posted by singh24


Update...

Love it...

WOW!!! now everything is clear...

Asha ka khel khatam...

Poor Geet..


Same precap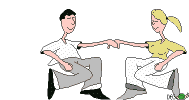 Mujhe congo ku...??

Mona meri posts per pics dikh rahi hai kya..??
dikh rahe hain babie... ki hoyaa... mera net bhi slow hai
I

my friend Mona
hasi kyu..
haww
I

my friend Mona
kitna cute hai
koi mujhse pya r nahi kartha
Arreee ro mat .. pahale dekho to .. tumhe bhi bola hai...

Mera net slow hai to jaldi se kuch post nahi ho raha hai..
Sorry...