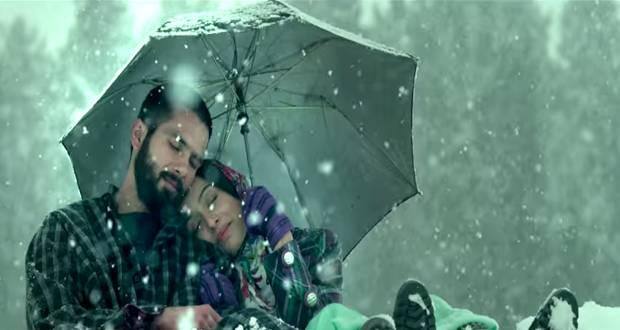 There are two distinct looks that Shahid Kapoor sports in Haider.' One of which is with a buzz cut and the other is with longer hair. All the other looks are a variation of these two.
The buzz cut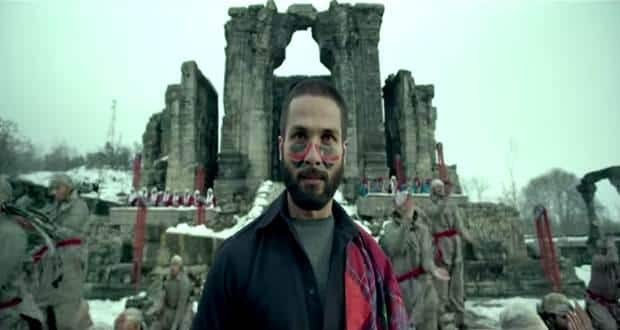 The first glimpse we get of Shahid as we start watching the trailer is his buzz cut with a decently sized beard. Now men who desire to sport this look should make sure of two very important things. a] you have a good shapely head that is neither too big not too small. b] you have good, healthy hair growth on your face, and it isn't scarce or patchy.
The buzz hair cut can be really easy to get; you can go to your hairdresser or even try it at home with the help of a friend who will make sure its even all over, or your friend could at the very least help you with the hair towards the back of the head. All you need to wield is a pair of clippers fixed with guard number one. Now make sure you buzz your hair out evenly everywhere. Ask your friend to check for evenness. For people who have a smaller head, yet still want to attempt this look, you just need to switch to guard number 2 for the top part of the head. Make sure that the part where you switch guards is even and blends in together, otherwise it may appear patchy. Just for safety's sake, it would be advisable for people with smaller heads not to attempt it, as the shorter the buzz cut is, the harder it is to mess up or end up with an uneven hair line.
Growing a beard takes patience and commitment. You have to resist the temptation to cut it off when it gets hot or itchy. Men who are genetically predisposed to healthier and denser facial hair growth will find it easier to grow and maintain the beard. People with scarce hair growth should avoid attempting this as you may end up getting frustrated with the results. Invest in a beard trimmer to help you groom it and keep the shape you like. Don't let the itching deter you. To keep your beard healthy, shampoo it every other time you bathe. Use a beard wax to style and shape it.
Mid-length hair with stubble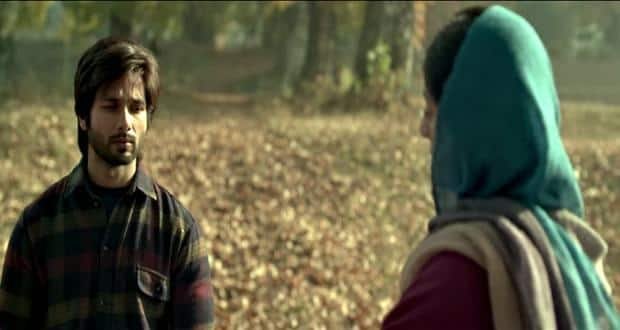 The second look Shahid sports in the trailer is him with a stubble and medium length hair. This is a full bodied hairstyle, for men with slightly wavy hair or absolutely straight hair. Men with curly hair who wish to pull this off will find it difficult to do so, as curly hair will end up looking different. The first step is to be patient and grow your hair to a decent medium length. Go to your hair dresser and get a hair cut that will add volume to the crown, yet maintain the length. Styling this hair is rather simple. It all starts with a volumising shampoo and conditioner which will help give the hair a lift - especially for hair that is fine and wispy. Use an oil free texturising and volumising lotion on your damp hair, and blow dry using a brush. This will give your hair ample volume and will keep the frizz away all day. Use a tiny bit of wax to style your fringes that fall on your face the way you like.
For the stubble, invest in a beard trimmer and keep trimming the beard regularly to maintain the shape and size you are comfortable with; make sure the neckline is neat and the lines are even.
The long shag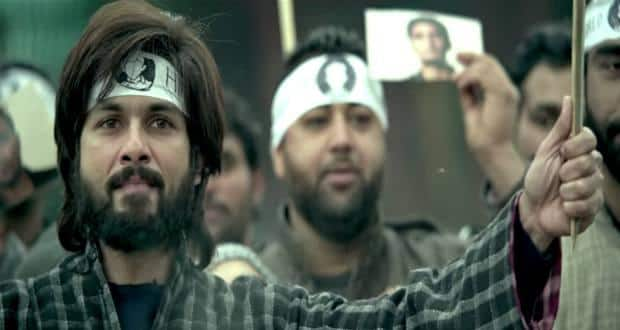 The third look that Shahid sports in Haider is and exaggeration of the first look combined with the second look. This means, his hair is longer (little lower than his jaw) and his beard is bigger.
Basically all you are doing is growing out the hairstyle from mid-length. Shampoo your hair regularly to keep it clean at all times, to avoid the hair falling limp on your head due to an oily scalp. Make sure you use a good conditioner to keep your head from forming dreads. Use a volumising and texturing product on your damp hair and blow dry using a brush. You can lightly spray your hair with a little bit of setting spray to maintain shape through the day.
Growing and maintaining a longer beard can be a tedious process and you must be committed to keep it going. The beard Shahid sports in this look is a little longer and denser as compared to the one he sports in the first look. Grooming this beard can be a little bit of a challenge, but you can use a regular beard trimmer to get the job doneor better still, use the hair clippers. Use a long guard length on your beard trimmer (or guard #3 on clippers) and start on the sides of your face above the jawline and work you way down towards the chin to acquire the best results. NOTE- DO NOT go the other way around as that goes against the hair growth and the trimming will be uneven and shabby.
Basically what you're doing to the rest of the beard is tapering it towards the chin to acquire a pleasing shape. The best way to detect uneven hair growth or the longer uneven bits in your beard, would be to use a comb and comb the beard in all outward directions, after having used the trimmer; then using a scissor, snip off all the extra longer bits and smooth the beard down after you're done snipping. If you're dissatisfied with the results, repeat the process, but be sure not to cut off more than you intend to. Trim you moustache the same way - using a comb to comb it down and scissors to trim it. Set your moustache using some wax to get the desired shape.
The bald look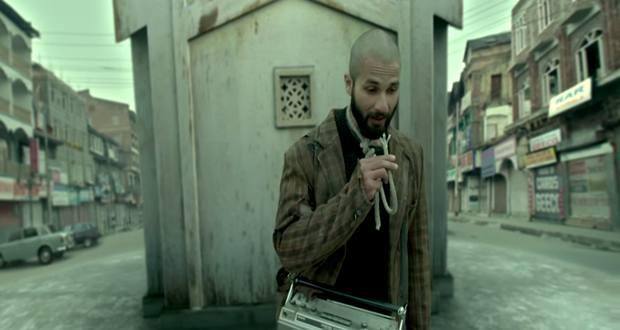 This look in Haider' is the most striking on Shahid because he's actually bald on the head with a massive beard and mustache! To get the beard looking the way it does in this look, please refer to the previous point as the process of growing and grooming are literally the same for this look.
Now if you have the sudden urge to go bald, make sure you do it right! On a man with the right head shape, the bald look can be super sexy and stylish. Then again, there are a few things you need to consider before you go ahead and lose all that foliage! Speak to your hair dresser and determine if you have the right head shape to carry off the bald look. Also ask him/her if you have a scalp healthy enough to support it. If your scalp is too sensitive or flaky, it may not adjust well to the sudden loss of hair, as hair provides the scalp with protection. Additionally, make sure you are in a profession that is not conservative and is tolerant towards your decision of sporting a bald look.
The best time to shave you head is when the hair follicles are soft and tender - this will help the shaving produce a smoother and softer scalp. therefore it is preferable that you shave your head just after a warm shower. Use a clipper with no guard to get you hair to reach minimum length. make sure its even all over.
Finally, you shave the head. Use a good quality razor and shaving cream to avoid cuts and nicks. Shave you head portion by portion to attain most efficient results. Its better if you have a friend check for evenness and to help you shave the back of your head if need be. Shave in the same direction of the hair growth and not against it, as this will minimize the cuts. If you want to maintain the bald head, shave frequently.