&n bs p;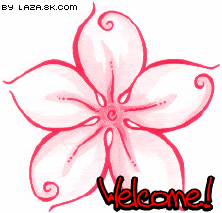 Emraan Hashmi (born as Emran Anwar Hashmi on 23 March 1979 in Mumbai, Maharashtra, India) is an Indian actor.
Early life
His birth name is Emran Anwar Hashmi, he is born to a Muslim father and Catholic mother. He later changed it to Farhaan Hashmi but recently decided to keep his original name but add an extra "a" as per numerology[citation needed]. He graduated from Sydenham in Mumbai where he studied graphics and animations [citation needed]. He is related to Mahesh Bhatt and is a cousin to actress turned director Pooja Bhatt.
Career
Hashmi made his debut in 2003 with the film Footpath but it did not do well at the box office. He shot to fame with Murder (2004) which was his first hit. His next few films such as Aashiq Banaya Aapne, Kalyug and Gangster have done moderately well at the box office.
Emraan is also famous for his kissing scenes in all of his movies. He is referred among the youngsters as serial-kisser (based on the fashionable word serial-killer) because of the number of kisses he does in his movies as this trend has started in the bollywood films from 4 years and was not common before. Emraan also described his first on screen kiss during an interview claiming that he was very nervous and almost opted out of the scene before going ahead and shooting it with the female co-star.
Filmography
Year Film Role Other notes
2006 Dil Diya Hai Released this month
2006 Good Boy, Bad Boy Filming
2006 The Killer Nikhil
2006 Gangster Akash Mehra
2006 Aksar Ricky Sharma
2006 Jawani Diwani: A Youthful Joyride Mann Kapoor
2006 Chocolate: Deep Dark Secrets Deva
2005 Kalyug Ali
2005 Zeher Siddharth Mehra
2005 Aashiq Banaya Aapne Vicky
2004 Tumsa Nahin Dekha Daksh Mital
2004 Murder Sunny
2003 Foothpath
MEMBERSSSSSSSSS(Updated list)
llvlliss_uma
baby_gurl101
sweet_angel420
kyph05
Fiza_87
eijaz_lover
Noor_64
mallika_14
Tansha
~*manai*~
lazy_anaya
swt.smile
Celina7
mithi_pooja16
rinajatin
indianhomey1995
afglado
Yasso
mehroo123
kanwal92
jigglypuff726
cool_pooja
diyafah
Jatt_ Kudi
rocker
WeLc0meeeee
Siggy Contest
)Each person can send up to 2 entries. It will be non-animated or animated or BOTH
2)It should have Emraan Hashmi pics ONLY!!
3)DO NOT add any video avatars to the siggy
4)The title of the siggy should be Emran Hashmi rulEzz
5)PM all the siggy's to me (ayeshag)
6)Siggy's not following these rules will not be accepted and the person will be disqualified.
7) DO NOT put ur names on the siggy.
8) All enteries must be sent in by NOVEMBER 20
ENJOYYYYYYYYYYYYYYYY


Edited by ayeshag - 16 December 2006 at 11:24pm