Hey Guys,
This is your voting post!..So over here u can vote by just typing your favourite entry's participant or u can jus write the members name and PM it to me qazi_luv
So to vote through POSTS or PM's:
You can write vote: (favorite entry's partiipant name) in this thread or u can pm ur choice to qazi_luv
For Pooja....PLS type POOJA and PM it to qazi_luv or post POOJA in the voting post!
For Ryan:....PLS type RYAN and PM it to qazi_luv or post RYAN in the voting post!
For Shweta:....PLS type SHETA and PM it to qazi_luv or post SHWETA in the voting post!
And here are their entries:
Shweta:
It will be like a dream come true if that day really comes ... I just can't imagine what I would do .. I might actually talk a lot because I am so excited or I might just not talk because of the same reason ....
...
I can just imagine his innocent eyes staring at me ...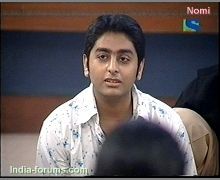 Saying " Hey, kaisi ho tum ? Aakhir woh din aa hi gaya ... I am so excited to see you " * he laughs*
Me -- " Oh chotu, I dun believe you are actually standing in front of me"
Arru --
... "Arrey abhi mein yahan par hoon toh kuch bologi bhi nahin ... "
I then will tell him the plan of the day and tell him "agar mein abhi India mein hoti toh humaari pehli mulaaqat Agar, Taj Mahal, ke aajey hota ... jaisay mein nay tumhay pehlay bataaya tha ... par khair India ho ya US, kya farak padta hai ?? " *laughs*
My day with Arru will be spent in the most simple way ... Arru loves to travel and see things around and I think 24 hours is a lotta time to make the best out of and spend it very well ...
Arru -- "Swetha pehlay pait pooja ho jaaye ??"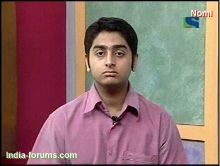 Me -- "Aww Arru ... Sure honey .. Chalo khaatay hain ... "
*Me takes him to desi restaurant in the area*
And then we will have
Uss say thodi na humara pait bharr ney waala hai .. We will then have more ...
---- Yummmm .. Fish curry and rice
Dessert ke liye, our speciality --
I will then take him to the places around ... Places like
The evening will be spent at the mall in front of the momument gazing at the monument ... Seeing kids fly the kites around, families having a good laugh, cops strolling around, people taking pics ...
Chotu and I after a long and tiring day relax on the green grass ... Talk about the times we have had before ... How can I let him go without singing a song ... ??? Arru saath ho aur gaana na ho ?? Ho hi nahin sakta ...
Arru will then sing "Mitwaa" from Kabhi Alvida Na Kehna and "Ya Ali' from Gangster ... Listening to him I know I will just go in to a trance ...
To wrap up the day I ask him to sing my fave song "Meri sohni .. Meri tamanna" ... Just a beautiful way to end the day ...
We will then go to a very cozy coffee place and have a good laugh ...
Pooja:
This is what my day would be like of Shamit Tyagi was to visit.....
If i got to meet shamu i prob wouldnt even be able to speak!! i would be probably be in complete shock


Ayways, first of all, I would introduce who i am so he doesnt think im a random shamit fan
....i would tell him how much i care and respect him and that what ever he has done has been amazzing!


Then of course the fun begins....I would ask him what he would like to do...... movies...site seeing etc.
As a special treat from me I would take him to NYC and show him around the city. We would visit times square, empire state building and even go shopping
.
By then we would both probably be hungry so i would take him to one of the best indian food restaurants. After that we need dessert so we go to a nice ice cream parlor and eat some ice cream..(if this ever happens my mission is for him to gain some weight
)
Then we would go back to my home for some downtime....we would begin to talk at my place about each others interests and his future plans for the skyr rocketing of his career
. We would talk and talk and hopefully he will realize how much i loveeeeeeeeeee him and we become good friends!!
Then it is time for my mom's famous home-made cooking and shamu absolutely loveeeeeees it!!!
Then the sad part comes along.....he is leaving
....i told him to keep in touch and take care...he said that this was one of the best times he has ever had in his whole life!!!
and before he leaves a mere request would be for him to sing something....
before shamu leaves he would sing something for me and give me an autograph and a HUG (wow i might faint
)
(shamu singing to me)
My day with shamu would be an ordinary day but it would be sooooo special only because im spending it with him
IF this EVER happens.....i think shamu mera shamu bhaiya ban ne wala hai
And Ryans:
By: Ryan (~NehaKakkarLuv~)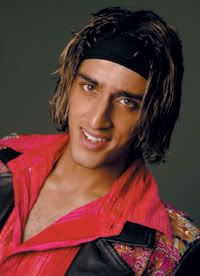 It was 3:00 p.m., me and my family were waiting impatiently, listening to the radio when suddenly the man announced that the winners of the "Win a Day with Qazi Contest". He said, "The winners are Ryan D'souza & Family! We were shocked and couldn't believe it because it was like a dream come true! We were cleaning the house to make sure the house was spick & span when Qazi would arrive.
At sharp 10:00 a.m., the door bell rang and there he entered, my favourite contestant, the one & only Qazi Touqeer. As he entered we presented in front of him a bouquet of roses. He took a seat and we all introduced ourselves. He bought my family & me a gift (2 dresses for my 2 sisters, a show piece for my parents, & typical Qazi clothes which were a t-shirt, pants & jacket for me.)
We ate breakfast (tea & pancakes) and then we decided to show him the house .When we went into the basement things went from serious to rock n' roll! We decorated the basement with posters of Qazi on the wall and there was loud music of the Jodi #1 album. We first played some games & then we danced. After a while we ate my Mom's excellent food which was tandoori chicken & shammi kababs (Qazi's favourite.)
At 5:00 p.m., we showed Qazi around Mississauga (city in Canada) and we went shopping in Square One Mall. Later, we decided to go to Wonderland (Adventure Park.) Then we went swimming in the pool which was so much of fun. Then we went to watch Krrish in the theatres. After that we went out to eat in an Indian food restaurant, Gopal. We were so tired that we decided to go back home.
At 10:00 p.m., we reached the house. Qazi & we were having a little chit-chat while my Mom was making the bed for Qazi. Finally, our parents went to sleep and my sisters & I were so excited that we couldn't go to sleep so Qazi started singing songs for us which put us to sleep!
The next day was the sad part. Qazi had to leave! We took loads of pictures & he signed an autograph for us on his picture. Then we gave him a jacket which will remind him of us every time he wore it. But he gave us something so awesome. Tickets to his concert! We were so happy. But for the last moment we requested Qazi to sing 2 songs for us (Yeh Pal & Pyaar To Hona Hi Tha.) We took 2 pictures of us together (one for Qazi & one for us.) What we didn't realize was that my Dad took a video recording of the whole time ever since Qazi entered till he left. Then his Limo came and we hugged & kissed & said goodbye!
This was the day I would cherish the most out of all and therefore it's the best moment of my life!
The End!
So now Guys ...Here are sum rules u'll have to follow :
!)Plsss Dun be biased and vote for a member jus cuz their ur friend or jus cuz the celebrity the memberhas wrotten the entry on is ur favourite or sumthing like dat...READ THE ENTRIES..and vote for the one u like the most...
2)Dont vote constantly through Poll's..
3)Votes will be counted only once frm each member!
So let's get the voting started!and remmber:

Last Day for Voting:31st July!


Edited by qazi_luv - 28 July 2006 at 3:57pm