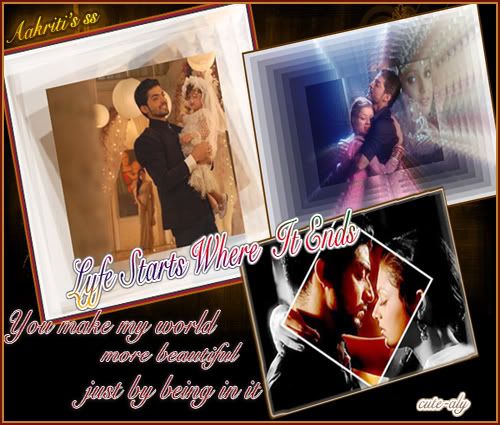 Part 4:
"Ummm ok but it'll be our little secret only ok. I don't want to spoil my image Warna my friends will tease me" Seher said as she pointed her finger towards him nd Maan just smiled seeing her attitude.
"Don't worry we'll not tell to anyone. Deal?" Maan said as he extended his hand towards her. Seher looked at his hand for a while as if unsure to wat to do nd den gently meet her small hand with his.
"Deal" She said as she shakes her hand with his nd Maan smiled widely while kissing her cheek.
This was the start of the new bond between them. Few hours back they were totally stranger to each other but now Destiny brought them together to write a new story keeping this little angel as a catalyst. Within few hours he had transformed Maan Singh Khurana into the person which he never know had present inside him. at that moment only he realize that he too had a heart which can Love nd see things beyond Money nd business just like he felt wen he realizes that he's getting attracted towards Geet. Maan don't care that if Geet is married or not, he didn't care whether Seher is born out of wedlock or not all he knows that he just wanted to shower all his Love on this cute little angel who is exactly like her name. Seher – a sunshine that had really brighten Lives of both Maan nd Geet with her presence nd unknowingly became a link between the starting of new journey of relationship between Maan nd Geet. Destiny is going to write a new chapter in the lives of 3 of dem to which all 3 of them are yet oblivious
**********************************************************
"I am feeling hungry" Seher said after a while making a cute pout as she felt her tummy grumbling.
"Hhmmm so tell me wat does my little princess wanted to eat. I'll just order it." Maan said while picking up the intercom to order something
"No I had brought my Tiffin box. It's in my bag." Seher said while holding his hand stopping him.
"So let it be in your bag only. We'll order something else." Maan said as a matter of fact but it seems that our Seher is in no mood to let go.
"Arey, why do I let that be in my bag only? Food will get spoiled Na nd den it'll get waste nd Mumma says that we shouldn't waste food otherwise Babaji will get angry on us nd I am his good girl Na." Seher said authoratively yet innocently nd Maan just stared at her. her talks were so innocent yet o meaningful. on one hand where he was admiring this innocent angel at the same tym he felt more nd more respected towards Geet for instilling such good values in her daughter.
"Ok Baba Fine. We'll not waste any food. Tell me where your bag is?" Maan said finally giving up in front of this cute stubborn girl.
"wo to Pinky Maasi ke cabin me reh Gaya." Seher said slowly as she reminds wat happened before that mess.
[Wo to I left in Pinky Maasi's cabin]
"Ok den I'll just call her up." Maan said while picking up the intercom wen Seher again interrupted
"Arey don't call Pinky Maasi because they are at Sasha Maasi's cabin" Seher said as she reminds of something.
"But what are they doing over dere?"
"Wo na they are very much worried from your anger. Why do you get angry this much? You know how much everyone is scared from your anger. Poor Adi uncle he to na was sweating thinking what punishment will you give to him." Seher said feeling concern for Adi nd giving Maan piece of mind.
"Really?" Maan asked though not much surprised.
"Aur kya? Everyone is scared from your anger. You know I was also scared wen you shouted at everyone. I never get scared even of my teacher but I got scared from you that tym." Seher said disappointedly nd Maan for the first tym felt guilty for his outburst.
"Nd now? are you scared of me now also?" Maan asked curiously wanting to know how much comfortable is she with him
"no now I am not scared form you. Now to we are friends na no no Girlfriend-Boyfriend nd they never get scared from each other. but promise that now you'll not get this much angry on anyone. you know Mumma says that good boys nd girls don't get angry this much nd you are to good boy na den c'mon promise me" Seher said while looking at her expectantly
"but how can I promise such a thing?" Maan said amazed at the audacity of this girl.
"I don't know but you have to promise otherwise I'll not talk to you den you have to search any other GF for yourself." Seher said while looking other way twisting her lips nd Maan was having hard tym to control his laugh but he can't laugh too right otherwise his GF will get more angry.
"Acha baba I promise I wont get angry this much now. Ab happy?" Maan said manofying his cute little doll but Seher was in no mood to give up. Literally she got the same attitude as him, he thought nd chuckled.
"hhmmm so my princess is angry on me?" Maan said as he tried to read her expressions but she was nowhere to give up from her tantrums.
"ok so it means whatever happen she wont look at me." Maan said playfully nd Seher looked at him with the corner of her eyes.
"Chalo she looked at me but I know that she wont smile at any cost." Maan said nd Seher instantly flashed her sweet smile to him nd Maan patted himself mentally for his victory
"Chalo she smiled also but I know that she wont hug me at any cost." Maan said smirking while eyeing at her from the corner of his eyes nd next moment Seher flung her small arms around his neck making Maan smile
"Are Waah she had hugged me also but I know that she wont say a word to me no matter wat." Maan said while playing his final card knowing that victory is just a said a step away but he didn't know that he was dealing with Seher who is always unexpected. Seher opened her mouth to say something but next moment she reminds that she is angry from him so she just looked other way nd Maan sighed at his failure. But wen did MSK failed in anything he very well knew how to win.
"wat if I give you a chocolate." Maan said silently praying that it'll work nd it did.
"TOTALATE!!!!!!" Seher said excitedly while turning towards him nd Maan just blinked his eyes in confirmation. Aww he so much loved it wen she pronounce Chocolate in her baby language
[CHOCOLATE!!!!!!]
"Wow!!! You know I so Love Chocolates. Mumma brings it for me every evening nd even Mike nd John gives 2 chocolates daily to Abby nd James nd Thomas gives 4 chocolates daily to Sally nd Sally always shows tongue out to Abby for this because she had more chocolates na.
" Seher said nd giggled forgetting that she was even angry on Maan also while Maan just listened to her talks with utmost attention as if she was explaining him the most important thing.
[Abby nd Sally you guys cn never stop envyieng each other
]

"Ok then I'll just arrange chocolates for you nd will also call Sasha for your bag ok." Maan said as he once again picked up the intercom while Seher just nodded excitedly.
*********************************************************
Here Pinky, Sasha nd Adi were still worried with the situation all were stuck up in when Pinky's eyes feel on the couch where Seher was sitting nd her eyes literally popped out wen she found it empty
"Where is Seher now?" Pinky asked in Panic gaining attention of both Adi nd Sasha nd they too got horrified seeing Seher missing again.
"Now where she has gone?" Sasha said as she looks around whole cabin.
"Sasha we don't even know from how long she's not here god knows what's cooking in her mind now. Wat if he was again upto some mischief? Dis tym Maan sir will definitely not spare her" Adi asked while adjusting his glasses in fear
"Hey till now we haven't heard any noise from outside neither we heard DD's loud voice till yet that means that Seher has not done any mischief yet." Pinky said as a relief wash through her.
"but if she's not outside making any mess then where is she? Wat if she's in any kind of trouble? What answer will we give to Geet? she had trusted us so much nd we cant even handle Seher even for some hours." Sasha said getting tensed with the sudden turn of events making everyone worried. Adi was about to say something wen intercom of Sasha's cabin ringed. Adi picked it up only to find Maan on the other side.
"H-hello S-sir….. y-yes s-s-sir……. Seher's Bag?…... S-she's with you?... b-but S-s-sir…..o-o-ok Sir…… i- i- I am cuming" Adi said nd cuts the call nd looked at Pinky nd Sasha who were looking at him expectantly.
"Seher is with Maan Sir" Adi revealed giving both the girls the biggest shock of their lives
"WHAT????" Both Sasha nd Pinky said in unison not believing on what they just heard while Adi just shrugged his shoulders
*********************************************************
Here Maan nd Seher very happily conversing with each other actually it was Seher who was continuously talking while Maan was just listening to her. He's so much Loving spending tym with this cute angel. He had already told the person who was handling Geet's duty that day to cancel all the other tasks of the day as he just wanted to devote his tym to this little princess. Strange, he haven't done this before no matter whatever the urgency is, he never compromised with his work but fir the first tym he had compromised with it for Seher, the girl with whom he had no relation, whom he haven't even know that was existing few hours back. He still didn't understand y he felt so much connected to her. Was it because she was Geet's daughter or there's something else? But whatever the reason is he was loving this change in him which made him realize the human side of his, thanx to his cute angel.
He was just admiring her each nd every antics. How animatedly she was moving her hands while talking, how she makes her eyes wide wen she says something strange, her musical laughter was just filling his heart nd room with New Harmony. He never liked the people who talk much but with her he just wanted her to talk nd talk while he just listened to her cute talks nd even he was talking with her so freely. Strange this girl had changed him in just a matter of few hours just like her mother who use to change each nd every wrong decision of his.
She was so much different from Geet yet so much like her. He had never saw Geet behaving like Seher. She had always been reserved around everyone in the office. Only Adi, Sasha nd Pinky were the exception but with them also he had seen her talking just minimal, her smile never reached to her eyes like Seher's did. But the way she use to handle everything, the way she explains everything, the way she knows the different between Right nd Wrong all were reflecting in Seher too. He was right in thinking that she's exactly a replica of Geet in all sense. Their moment of piece was broken by the knock on his cabin's door. He asked the person to come in only to find Adi coming inside with Seher's bag.
Adi eyes popped out seeing the sight in front of him. Seher was sitting on Maan's lap talking excitedly to him nd even he was listening to her talks with utmost attention oblivious to his presence. He took of her glasses nd rubs it with his hanky nd den again wears thinking that probably his glasses were not clear but the sight in front of him didn't changed. Adi was sure now that he had lost it otherwise Maan nd talking to anyone like this that too a kid, No Way!!!! He's definitely dreaming
"Lagta hai main galat cabin mein aa gaya. Ye Maan sir ka cabin nahi ho sakta But Cabin to Maan sir ka hi hai nd Maan sir chair pe bhi baithe hai nd Seher bhi hai to ye kaun sa chamatkar ho Gaya. Shayad Maan sir ki daant sun sun ke main pagal hi ho Gaya hoon ya fir main koi sapna dekh raha hoon Warna Maan sir aur aise, kabhi nahi. I guess I should confirm my appointment with my eye doctor once again" Adi thought as he stood over dere perplexed seeing the sight in front of him.
[I guess I came in wrong cabin. This cant be Maan Sir's cabin. But it is Maan Sir's cabin only nd Maan sir is sitting on the chair too nd even Seher is with him den what kind of miracle is this? I guess by listening to Maan Sir's scolding again nd again I had completely lost it or probably I am dreaming otherwise Maan sir nd like this, never. I guess I should confirm my appointment with my eye doctor once again]
"Adi. Adi!!!" Maan's voice calling him again nd again brings Adi back in the real world nd he realized that he was not at all dreaming. All this were actually happening
"Y-y-yes Sir." Adi said coming out from his dream world.
"Have you planned to stand near the door for whole day or u had decided to come inside also?" Maan said sarcastically nd Seher giggled
"Hehehehehehe" Adi laughed his typical laugh while Maan just rolled his eyes
"Adi!!!!!" Maan groaned in anger making Adi shut
"Ahem! Ahem!" Seher cleared her throat gaining Maan's attention nd Maan instantly closed his eyes realizing that he did a blunder
"Adi!!! Stop laughing like this hhhmmm." Maan said each nd every word softly with a smile on his face not wanting to anger his princess nd Adi felt like he'll faint any moment.
"Now c'mon give me Seher's Bag." Maan said while extending his hand but Adi just stood over dere rooted.
"Adi I am speaking to you. Give me Seher's bag." Maan yet again yelled in anger seeing Adi looking at him as if he's an alien but next moment his gaze fells on Seher who was looking at him with her eyebrows raised. Maan just mouthed Sorry to her nd again looked at Adi. This is Maan Singh Khurana guys who ruled over the whole business world nd here a small girl is ruling him.
"Adi, I am speaking to you. Please give me Seher's bag." Maan said politely while smiling nd Poor Adi was almost fainted now. He handed Seher's bag absent mindedly to Maan nd took a step back.
"Thanks you may go now." Maan said as he took Seher's bag nd kept it aside.
"S-s-Sir Seher will be remain with you only" Adi asked out of blue
"Y is dere…….." Maan stopped in mid realizing that he was getting angry yet again
"Y Adi Ji is dere any problem in it." Maan said too softly suppressing the irritation in him with smile nd Adi immediately nodded his head in no.
"Gud so will you please oblige me by leaving nd getting back to your work." Maan said nd Adi nodded his head nd literally ran out from his cabin but not before hearing Maan saying to him to not let anyone disturbing them.
**************************************************************
"So you were saying that you saw Seher in MK's lap nd dey were conversing happily." Sasha asked while crossing her arms across her chest while Adi just nodded.
"And also that MK was talking softly to you nd was smiling too." She asked yet again nd Adi nodded again.
"Hhmmm so in that case Adi I would suggest that you should take appointment with an eye doctor as soon as possible because basically the number of you specs had increased a lot that you are seeing such sights." Sasha said both frustrated nd sarcastically not believing even on a word that Adi was saying
"Sasha I am saying true. I had seen it with my own eyes nd if you were present at the cabin that tym den you also won't believe." Adi reasoned himself in order to make Sasha believe.
"But how can that be possible. Maan Sir Nd Kids these were the two opposite ends of a pole nd now he had changed in just a matter of few hours. Unbelievable." Sasha said as she throws her hand in air still not believing
"Sasha whether you believe it or not but this is the truth. Don't know what magic has Seher done on Maan Sir but he had completely ok not completely but almost changed nd ya Seher will be with Maan sir only for the remaining tym nd he asked us not to not let any disturb both of them. Adi said as a matter of fact nd Sasha just looked at him with her eyes wide open with his revelation.
*************************************************************
Maan nd Seher were really having a very good tym with each other. After having food Maan gave Seher chocolates to which she happily accepted. She was so much happy as Maan had given her 10 chocolates more den Abby nd Sally use to get from their BFs
. His BF is the best Afterall He's Maan Singh Khurana he had to be best.
[Abby nd Sally don't feel envy of Seher's BF now.
]
Seher took 3 chocolates nd kept the remaining one in her bag. She unwrapped the wrapper excitedly nd started relishing the chocolate actually it was her dress which was relishing the chocolate more but along with her dress Maan's shirt was also relishing the chocolate as Seher was wiping her chocolate smudged fingers in his shirt again nd again but Maan didn't mind it infact he loved dis antic of hers. He saw the condition of his white shirt nd sighed but he didn't said a word to Seher infact he just helped her having her chocolates without messing her dress nd hands. But in that course his shirt nd hands were getting messed more nd more. Maan just fall for her innocence wen she forwarded her chocolate smudged fingers towards his mouth to offer him chocolate. Maan just took a bite nd fed her the rest.
Once they were done with chocolate Maan took her to the washroom on the cabin nd washed her nd his hands nd removes the remainants of chocolate from her dress. Though he tried his best to clean her dress but her dress was still spoiled nd unfortunately she haven't brought an extra pair of clothes too with her but it seems that Seher was not at all caring for it infact she was busy telling Maan how big his washroom is nd what items she's not having in her washroom. Maan's eyes literally popped out wen Seher told him that she wanted to use Maan's Shaving kit. He somehow managed to convince her nd brings her out of the washroom.
They spend their remaining tym while playing with Seher's toys nd drawing. Maan noticed that Seher had a very good sense of drawing. Probably she had inherited it from Geet as he still remembers last day's incidence. At that very moment only he had decided that Seher will take admission in the best engineering college will be a well known architect nd have recognition in the society just like him. He was amazed at his own thought when he realized that he had just decided for Seher's career. It was as if he had all the right to took decision for Seher's future without even caring the fact that he's no one to her nd probably Geet wont like him intruding in their lives. But he can't ignore the fact also how contented he felt wen he decided about Seher's future. And at that moment only he decided that he'll guide Seher in each nd every step of hers if not by any relation den like her Godfather but he'll make sure that his princess will get the best in her lyf. He thought as he caressed her hairs smiling while she was busy in drawing some house.
**************************************************************
It was 5 of the evening nd Seher was slept till then in Maan's lap while resting her head n his shoulder after all her daily chores of mischief nd playing along with Maan . Maan was gently patting her back to make sure that she sleeps peacefully. He didn't shift her on the couch in the fear that her sleep may get disturbed nd last thing he wants is to disturb her sleep. She was already very much tired after all her naughtiness nd mischief so he just let her rest in this way only.
By the tym Seher slept the condition of Maan's cabin along with his own self was totally in mess. Papers were scattered in whole cabin along with Seher's Toy. Maan's tie nd waist coat was lyieng somewhere at the floor along with the wrappers of Chocolates. Maan's shirt was all covered with chocolates stains while his hairs were all messed up due to again nd again getting ruffled by Seher. But he was happy; he was happy the way everything is, he was happy to compromise his work to spend tym with this little angel, he was happy how messy his cabin had got with Seher's toys nd other things it was as if someone had put life into that lifeless cabin, he was happy the way Seher is cuddling upto him nd sleeping peacefully as if she knows that she was sleeping in someone's known arms.
Someone had said true that Kid's heart knew which person is their own nd which is stranger. Maan looked at the bundle of joy in his arms affectionally nd kissed the top of her head softly. Any person would be lucky to have a daughter like her don't know y doesn't her innocence had melted her own father's heart. But probably what he was thinking can be wrong too. Probably dere would be any other truth. But what it could be, he thought but then got know answer nd he knows only one person can give this answer nd that was Geet herself.
A sudden knock on his cabin door break his reverie nd he asked the person to come in while he gently kept his hand on Seher's head avoiding disturbing his sleep. he turned his head up only to look Geet standing near the door all shocked nd surprised seeing the sight in front of her.
Geet has just came to office nd was about to go to meet Seher first wen she thought of giving the paper that Mr. Bajaj had send through his family regarding the contract to Maan. in way she collided with Pinky who tries to tell her something but she was in too much hurry to give papers to Maan that she just shrugged off saying that she'll talk to her later nd now wen she enters inside his cabin the sight that awaited for her had made her both shocked nd surprised. Seher was sleeping peacefully cuddling to Maan nd whole cabin was mess. But what made her more horrified was the condition of Maan's clothes. Knowing him she knows how tidy nd neat nd clean environment he prefers nd here all his shirt is smudged with chocolate nd his tie nd waist coat is nowhere to be seen around. The desk nd the floor were full of Seher's toys nd drawing book while the files were lyieng somewhere on the floor. She don't have to guess who is responsible for this condition. It was none other then her own daughter Seher but wat amazed her was the way Maan was holding her to him so protectively nd securely as if he was holding something dear to him.
"Maan Sir….. Seher" Geet said absent mindedly trying to formulate her words
"Ssshhh Geet, she'll wake up." Maan said as he gently patted Seher's back nd den slowly gets up from his chair nd places Seher on the couch safely.
"Sir, wat Seher is doing in your cabin?" Geet asked perplexed not understanding anything. Infact she was worried too for Maan's reaction.
The last thing she wanted is to Maan know about Seher. God knows what could have happened nd how did Maan had treated with her. But somewhere her heart was saying that Maan had taken care of Seher more then her especially after witnessing the sight she saw few minutes before.
"She had come here to say me sorry so that I won't punish her Mumma" Maan said as he looked at Seher while smiling a bit as he reminds of his moments with Seher.
"Sorry? Punishment? Sir I don't get you." Geet asked confusingly not understanding the head nd tale of anything.
"Wo Geet actually……." Maan was about to say further wen Both Maan's nd Geet's gaze falls at the direction where Seher was sleeping nd both of their heart stopped beating wen dey saw Seher almost falling from the couch due to turning in the sleep.
In no tym both Maan nd Geet were near the couch nd together they place their hands together near Seher preventing her from falling from couch. Seher smiled in her sleep nd slept again keeping both of their hands underneath her body. Maan nd Geet looked at Seher's sleeping form nd den at each other. Their hands were almost entangled with each other as they were saving Seher from falling from the couch.
Geet felt an unknown sensation coursing in her vein with Maan's touch. She was scared from a Man's touch or their proximity, only Adi was an exception but Maan's touch was sending an unknown warmth in her body preventing her from panicking. She tries to free her hand from his but seeing Seher stirring in sleep she can't do that even but she can't ignore the fluttering of her heart too with Maan's touch. Strange, she never felt this way before around him nd today his presence was making her nervous.
On the other hand Maan was just lost in her deep hazels. By now he was sure that what he feels for Geet was something more then attraction. As if it was an attraction then he would never feel connected to both Geet nd Seher. It was something pure nd Divine on which he couldn't put his finger on. May be it can be sinful for the world to think anything like this for a married woman but his heart didn't feel it wrong so for the first tym in his Lyf Maan Singh Khurana wants to listen to his heart. He continues looking into her eyes as if trying to read her heart through them nd Geet just averts her gaze looking down not able to look in those eyes. She was already feeling nervous around him due to his knowledge about Seher nd now his touch nd gaze was not helping her either.
"Mumma" Seher's groggy voice broke the trail if their thoughts nd dey immediately looked at Seher who was looking at both of them with her droopy eyes.
"Seher. Baby don't worry Mumma is here only." Geet said as she immediately hugged her daughter after the whole day of separation.
"I Miss you Mumma" Seher said as she hugged her mother dearly kissing on her cheeks.
"Mumma missed you too baby." Geet said nd Maan just smiled seeing both of them. He slowly gets up from there nd moves towards his chair not wanting to be an intruder in a mother-daughter moment.
"Mumma you know Mishter Khulana had taken care of me very much. You know I broke his statue also but he didn't say anything to me nd he gave me chocolates too nd he played with me also. Mumma he's not Khadoos nd Rude at all like you told me." Seher innocently told Geet nd Geet just looked other way feeling embarrassed with Seher's last sentence.
Maan just raised his brows with Seher's revelation about Geet's thought for him but then just smirked slightly. Geet slowly looked at him but then immediately looked other way finding him looking at her with his hands crossed across his chest.
"You had really became very mischievous now-a-days. See wat mess you had created her nd at your dress too. Now be a good girl and go to Sasha Maasi's cabin. I'll meet you over dere only." Geet said as she straightened Seher's dress nd hairs avoiding Maan's questioning gaze.
Seher immediately runs to Maan as soon as she gets down from the couch while Geet just stood over dere looking at both of them surprised. She gestured Maan to bend down to her level to which Maan agreed immediately. All the while Geet was looking at both of them amused. She had never seen this side of her boss but due to her daughter she had seen it too.
"Mumma you look that side. I had to tell some secret to Mishter Khulana." Seher said nd Geet sighed heavily while turning other way. Don't know what's cooking in her daughter's mind.
Wen Seher was sure that her Mumma was not watching her anymore she placed a soft peck on Maan's cheeks making him smile widely. Maan too pecked on her cheeks in return nd ruffled her hairs affectionally. Geet saw the exchange of their gestures from the corner of her eyes nd was shocked to see the comfortableness in their relationship that too so soon but she didn't say anything at that tym to spoil the moment.
"Bye Mishter Khulana! I Love you. Do remember your promise" Seher whispered as he pecked his cheek once again nd ran outside towards Sasha's cabin.
There was an awkward silence prevailed in the room between Maan nd Geet as both don't know what to say to each other. Geet was worried, nervous nd curious at the same tym to know how much Maan know about Seher while collecting Seher's belongings nd in which way he had taken it. On the other hand Maan didn't know whether he should ask Geet about Seher's father or not.
"Ummm I am sorry for the mess Seher has created sir." Geet said breaking the silence.
"It's ok Geet. She's a kid Afterall. I don't mind." Maan said giving her a warm smile to which she just smiled faintly.
"I think I take your leave now Sir. I'll ask peon to clean this mess nd I had kept the file that Mr. Bajaj had sent at the table over dere. Do you need anything else sir." Geet asked all the while avoiding Maan's gaze
"No Geet its fine. You should go to Seher now." Maan assured her nd Geet just took Seher's bag nd was about to leave wen Maan's voice stopped her
"Geet, who is Seher's father?" Maan's question made Geet stopped dead in her tracks nd she horrified listening to his question. Maan immediately realized that he asked a wrong question at wrong tym seeing Geet's body getting stiffened but it was too late now.
"Seher's Father Nd mother is Geet Handa only. Apart from me she doesn't have anyone else in her family." Geet said as she composed herself nd goes out from his cabin leaving Maan behind Dumbfounded looking at her retreating figure.

Phew! so dis is it guys! hope you all are going to like it like you all like the previous one... i am really happy that you are accepting my story whole-heartedly nd i really Love you guys for this... Thank you so much for all the Love you showered on this FF... Hit the like button if you all like it nd Do Leave your comment/criticism its necessary...
This update is dedicated to As usual Aliena, Bublie, nd Faiza (PariNain) for spamming the pages this much... nd nd nd Special dedication to my sweetheart friendSakshi(sakshi.ekansh)... it was her B'day last day nd i just update this part as her B'day gift.... dont worry Sakshi i'll update Ehsaas too the actual gift that you had asked for but till den u have to satisfy with it
...
nd now its turn for Seher's Pic right... Babymaneet its specially for you as you had asked for...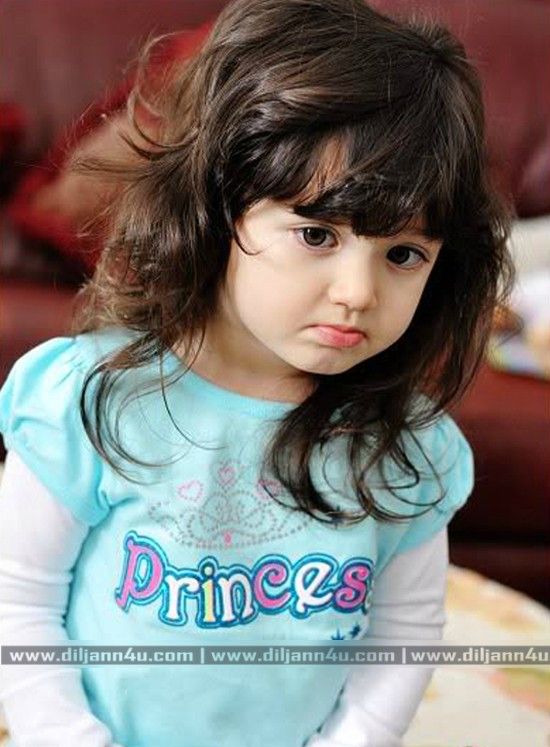 Thank you so much Aliena once again for helping me woith Seher's Pic... really Love you a lot
So see you all at page no. 81... till den keep commenting
Luv Aakriti