So a lot of people have been complaining about Khushi's wardrobe and I have been pretty upset too. So if the CVs aren't going to do anything, I took it up into my own hands.
Disclaimer: This is done out of fun and boredom. Don't take anything too seriously...just my opinions, likes, and dislikes. Please comment and like (spent
a lot
of time on this) and also, please look out for the consecutive parts.
Day to day life of the bade Raizada bahu. (All of this stuff is a little over the top..I apologize. Tried to find simpler stuff but failed. Plus, she's a Raizada and Raizada's never hold back)
I like the shape of this...not too long. Not in love with the color and
all
the sparkle.
Love the color...maybe add some sleeves?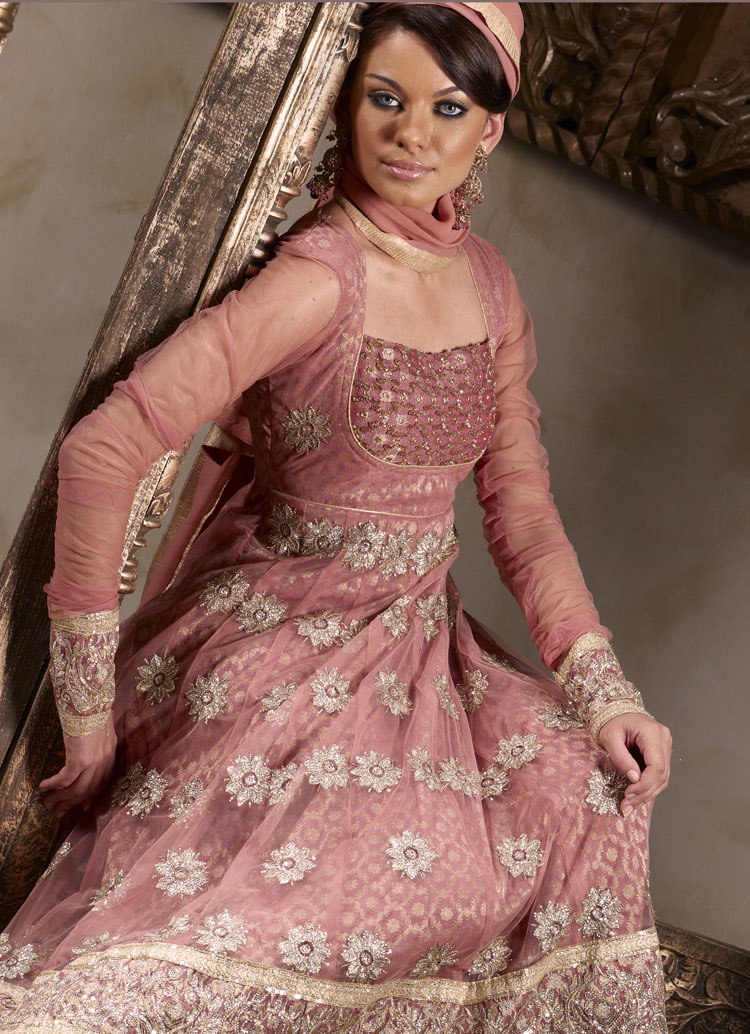 Some part of me likes this but some part of me doesn't. I don't like the inside shirt or whatever it is and I think the sparkle could be toned down a bit. Otherwise, love the color (yellow for Khushi) and love the tight fit.
(I love the shape of this salwar. Maybe a different color though. Suggestions?)
For the Honeymoon (what I wished had happened):
I love the idea of a lehenga for the Honeymoon for some reason. I think Khushi is too young for saris sometimes and I think the Honeymoon was such a "special" occasion, it requires something unique. I love Sonam's lehenga here. I love the colors and it's very romantic with the light purple and white)
Holi (what I wished had happened):
This and only this please. I think Arnav's eyes would have popped out, rolled around, and went back into his eye sockets. It's beautiful and simple and dare I say sexy? Maybe the Holi confession would have been better if Khushi had worn this...Arnav would never be able to "forget"
Sarees:
(So I know Arnav likes red...I however don't. Despite this, I had to include red for Arnav's tastes. I like red and silver together but I don't like the blouse. This is similar to the SPA sari)
(Alright, so maybe not the best choice for Khushi but there's something I really like about the way she looks all put together. Maybe revise it for Khushi but I like the
idea
behind her complete look)
Say what you will but I love this sari. It's young and it's fresh. I might flip the colors for Khushi because of her complexion, the pink might wash her out. Otherwise, completely in love.
I think I like this sari. Maybe a different color? I like the design of it though...kinda. Conflicted
Alright, so the blouse is kinda weird (looks like the top portion of a prom dress) but I like the saree.
I really like this
entire
look, but only together. With the flowers, jewelry..everything must be there to look good. It might be a little thick for Khushi but the blouse and the style lightens and freshens it up. If Aman ever should get married, this is what Khushi Bhabi
should wear.
So I like the color and the saree but it might be too much for Khushi. Maybe a simpler blouse.
Make up and Hair: (although, Sanaya has make up down pact so I have no complains with her make up. The hair on the other hand...uff)
Point at the end of the day for hair, I get that Khushi needs to have long hair because that's what Arnav loves. However, long hair should have layers and volume.
Jewelry:
So I love these but it won't show up:
http://2.bp.blogspot.com/-gTB5QdQ4RX0/Tgg14crWFUI/AAAKw/vLAtm_Q0-ts/s1600/beautiful-silver-bangles.jpg
Khushi, you look best in simple bangles but I'm tired of seeing that one set of bangles and you wear so I'm giving you all of these to wear to your hearts content.