Epilogue:
"Arshi! Arshi!"
"Khushi! Why are you eating my brains?"
"Because I'm a zombie! Arnav, don't irritate me right now! Where is this girl? Arshi!"
"What happened mommy?"
"Where's your Di?"
"Mommy, di went somewhere! I don't know where." Said Arush, Arnav and Khushi's 2 year old son, with a cute lisp."
"Khushi, why don't you calm down? Arush, go outside and play baby! I'll try to calm your mom down!" Arnav said.
Arnav walked towards Khushi and smiled. "Khushi, relax, stress isn't good for you in this condition!"
"This is all your fault! If I didn't have Arshi, Arush, and Arushi to look after I would still be sane!"
"When where you ever sane?" Arnav muttered under his breath.
Khushi heard his side comment and her anger rose. "How dare you? If you think it's easy to take care of 5 kids, you are so wrong!"
"5?"
"Arshi, Arush, Arushi, Aryan, and my biggest baby, YOU! The four are somewhat tolerable! Even Aryan! OUCH!" Khushi winced in pain. She clutched her womb as she screamed.
"Khushi, are you okay?"
"I'm fine, Aryan is kicking."
"How do you know it'll be a boy?"
"I just do. Just like I knew that I would have a girl when I had Arshi."
"You knew?"
"I did." Khushi smiled recalling the time when her baby girl was born.
"Khushi, you know, there is such a big gap between our kids. Arshi is 15 and Arush and Arushi are 2."
"It'll be fine Arnav. You know that we've been through so much that now that we are together, nothing matters!"
"I love you Khushi!"
"I love you too! Now please can you get Arshi! She hasn't finished her homework yet!"
"Leave her alone. She just needs a bit of time to adjust to us all."
"Arnav, I just remembered, she went out with Rahul 3 hours ago." Khushi said calmly.
"SHE WHAT? 3 HOURS AGO! WHY DIDN'T YOU TELL ME? WHAT IS DOING ALONE WITH HER BOYFRIEND FOR 3 HOURS?"
"Now you need to calm down. I told her she could to a movie with him."
"MOVIE? KHUSHI, A MOVIE? YOU KNOW THAT A MOVIE THEATER IS DARK AND DO YOU KNOW WHAT CAN HAPPEN AT A MOVIE THEATER IN THE DARK? OFCOURSE YOU KNOW! YOU'VE EXPERIENCED EVERYTHING! I WILL KILL THAT bas***d IF HE TOUCHES MY DAUGHTER!"
"Arnav, she's 15! Relax! She will never do anything to harm our reputation. Stop being so possessive!"
"Khushi, what if she . . ."
"Arnav! She would never. Trust her."
"I do, but I don't trust Rahul."
"You promised you wouldn't object to their relationship."
"She's too young."
"She's 15."
"She's immature."
"She's more mature than me."
"Yeah, but even Arush and Arushi are more mature than you."
"Okay, I'm going to pretend I wasn't offended by that because I know you're angry. Arnav just breathe in and out, count to 10 and give me a kiss."
He did as he was told and that surely calmed him down.
"Good, now I'm going to call Arshi and you will not overreact!"
"Agreed!"
"Hello, baby where are you? . . . your papa is getting worried. . . hurry up. . . call me when you finish. . . okay. . . I love you sweetheart !"
"What'd she say?"
"She said they are eating dinner at the Purple Orchid."
"Oh okay! They're in public, that's good!"
"Arnav! Now I want to eat please!"
"Okay! Let's go."
At the dinner table:
"Khushi pass me the rice."
As Khushi passed the rice, Arnav held onto her hand.
"Let go of me! The kids are watching!"
"When we were in RM it was always the family is watching now it's the kids! What am I supposed to do?"
"Arnav, have some shame! What are the kids going to think?"
"That their father loves their mother."
"You're just impossible! I'm calling Nani and telling her we're moving back!"
"I'm not going anywhere!"
"Good, I wasn't talking about you! I was talking about the kids and me! Stay here all you want!"
"Fine! I will!" Arnav stood up and stormed out of the dining room.
*****
After Nani had recovered, Arnav had decided it was best for them to move out as Khushi wasn't comfortable around Shyam, despite his change in character. Arshi was also not used to having so many members as she grew up with just Khushi, Dhruv, and Sarita by her side. Khushi protested to his abrupt decision, but she felt it was best!
Their new house, Khushi Niwaz, as Arnav liked to call it, was located in New Delhi.
House: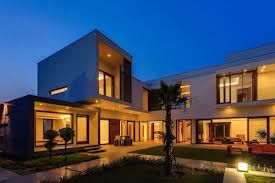 Living Room:
Family Room:
Dining Room:
Study Room:
Arnav and Khushi's bedroom: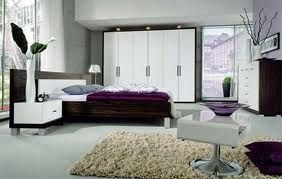 Closet:
Bathroom: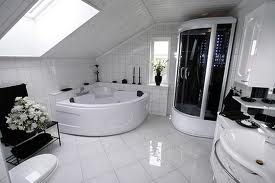 Poolside(located on the terrace and only accessible through Arnav and Khushi's bedroom):
Arshi's bedroom:
Arshi's bathroom:
Arushi's bedroom: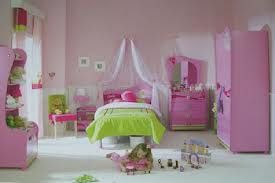 Arushi's bathroom:
Arush's bedroom:
Arush's Bathroom: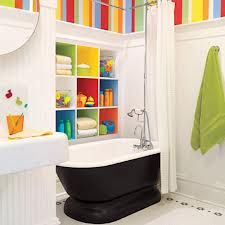 Khushi was incharge of all the designing and she had even designed their new baby's room. She had originally only designed one room for Aryan, but on Arnav's constant bugging, she designed another room for Ahana. Arnav had suggested Ahana as a name if Aryan was indeed a baby girl.
Ahana's room:
Aryan's room: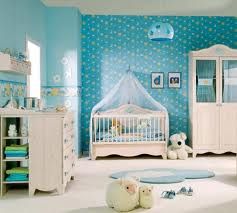 Khushi and Arnav were happy in their life! Them and their 3, soon to be 4, kids. During Khushi's second pregnancy, Arnav had expected another girl, but was shocked when the doctor told him about the twins. Khushi was extremely happy with her twins, when she found she was once again pregnant. Although Khushi was initially unhappy with the fourth pregnancy, she opened up! She was in her 9th month and she was desperately waiting to bring home her new baby.
The once workaholic Arnav, was now a stay-at-home dad. Of course he still worked, but only from home and Saturday and Sunday's were his days off. He had a strictly no work policy on those days only broken in cases of emergencies.
Khushi also had worked from home and helped her husband whenever necessary.
AR was now controlled by Akash and Payal.
Khushi had quit her job at Diva to be with her family.
Anjali and Shyam had moved out of RM. They had moved back to Lucknow where Anjali had found a job and began working. Shyam had become a loyal lawyer and together they looked after their child.
Akash, Payal, their kids, Mahendra, and Manorama still lived in RM to look after Nani.
*****
"I was way too rough on Khushi! It's just her mood swings and I'm. . . I need to apologize to her!" Arnav said to himself.
>>
"Jaan, I'm so sorry! Don't leave me baby! Please! I can't live without you! Please mere jaan! Mujhe maaf kardo! Please! I love you Khushi! I even got you jalebis!" (Sweetheart, I'm so sorry! Don't leave me baby! Please! I can't live without you! Please sweetheart! Forgive me! Please! I love you Khushi! I even got you jalebis!)
"Jalebis!" Khushi said excited! All her anger vanished as she gobbled up each jalebi one by one! "It's okay! I forgive you Arnav!"
As she finished the jalebis, she sat on the bed contented. Arnav smiled; her pregnancy had made her glow so much.
"AHHH! Arnav!"
"Khushi what happened? Is the baby kicking again?"
"NO YOU IDIOT! I THINK IT'S TIME! DIDN'T YOU LEARN ANYTHING FROM MY LAST PREGNANCY! WHY THE HELL ARE YOU STARING AT ME? GET ME TO A HOSPITAL OR I WILL HAVE THE BABY HERE!"
>>
It was a long ride to the hospital. Khushi constantly kept cursing Arnav and kept on telling him he was never allowed to touch her again. She had said that the last time as well, but Khushi didn't get pregnant a 3rd time just like that!
>>
Arnav sat in the waiting room waiting for the news along with all the Raizadas, Jhas, and Guptas.
"Congratulations Mr.Raizada. It's a boy!" Arnav smiled bright.
"Can I meet Khushi and the baby?"
"Sure! Please just keep it quiet."
"Yes Doctor.
>>
"Khushi. . ." Arnav said slowly and smiled.
"Jaan. . ." Khushi also smiled "Here." She said as she handed him over to his father.
"He has your eyes and nose."
"But he has your smile! I just hope he doesn't betray his mother like Arshi and Arushi!"
"Khushi! Daughters are more like their father and sons like their mother!"
"Really? So he's on my side? Yay!"
"Khushi!"
"Sorry!"
"Thanks for giving me my perfectly happy family Khushi!"
"I love you!"
"I love you!"
"Oh, and remember what I said! WE ARE NOT HAVING ANOTHER CHILD!"
"Khushi. . ."
"NO! That's it! I mean it! I don't think I can handle another crazy in our house!"
"Fine, whatever you say!"
"Good! I just want the six of us together and happy in our small little world!"
"Now relax! We have a long life ahead of us!"
That's it! I added an epilogue for those who wanted one really badly! Now, I may sound rude but I'm not going to send PMs for this until I update Undefeatable Love! It will take a while since I haven't been in touch with Muzzy for so long! Anyway, HAPPY NEW YEAR and Enjoy this little treat! If I do send PMs for this update it will take a little time!