True Star: AMEY DATE
Name:
Amey Date
Date of Birth:
March 31, 1979.
Place of Birth:
Mumbai
Currently Residing in:
Mumbai
Education:
Undergraduate from Ruperal College, Mumbai
Family:
Father & Mother are divorced. Has elder sister
Email:
[email protected]
Amey Date has a musical lineage of his own as his grandfather was part of R.D. Burmans orchestra, his sister a trained classical singer. He himself was trained under the tutelage of Suresh Wadkar. He teaches students in his academy and sings on stage with his guru.
Despite the support of the judges, Amey started out in the show with low audience votes. He has been working had on his overall stage presence and choice of songs, which has resulted in a rise in his popularity in the last few weeks.
'I am working on aspects of my performance that dont appeal to the audience and am trying to rectify it. On Indian Idol the ultimate power is with the voter, so I will strive to give my audiences what they want from me,' said Amey, whos all the grit and the voice to make be Indias Agla Idol!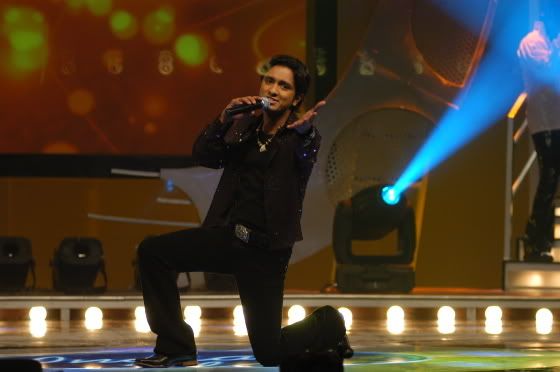 Thanks Connie and Sap for the exclusive mindblowing pics.. of a real born star...
Performances by Amey: http://www.4shared.com/dir/306602/375da1ab/Amey.html - huge thanks to varmap
Amey's Wife: Mrs. Mallu Amey Date
Amey's girl friend: Butter Date
All Amey Fans are most welcome to enjoy every bit here...


Edited by buttercup - 19 April 2006 at 1:53pm