Sonarika Bhadoria to return as Parvati?
Wednesday, Dec 4, 2013, 11:22 IST | Place: Mumbai | Agency: DNA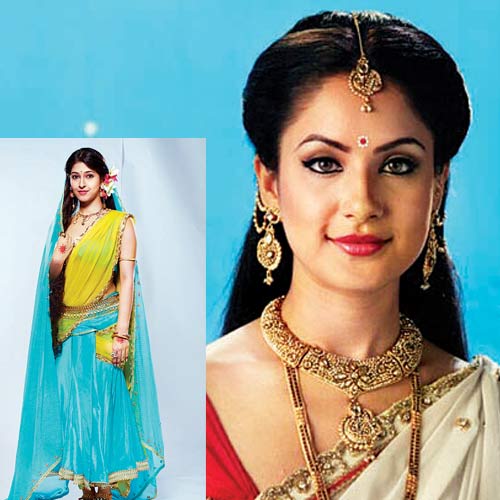 Sonarika Bhadoria and Puja Bose
With Puja Bose quitting Devon Ke Dev Mahadev, the search for the new Parvati has begun.
Sources say that there are chances of Sonarika Bhadoria, the original Parvati returning to the show. Sonarika, who had played the role for one year had some issues with her remuneration when it was time to renew her contract. She wanted a hike, which the producers agreed to, but Sonarika wasn't happy with the amount and she apparently started throwing tantrums.
Consequently, she was replaced with Puja four months ago. Puja, sources say, has got a Bengali film offer and has conveyed her inability to do both " the film and the serial. Also, her track has reduced considerably in Mahadev. Says a source, "Puja feels that she will be better off being a film heroine than be part of a show that doesn't have much scope for her." As for Sonarika, so far, the actress has not been seen in any show, though there were rumours that she would be part of Bigg Boss7, nor has she landed any film offers.
"Sonarika got a lot of fame from Mahadev. Her tracks as Kali and Durga were appreciated. She also got invited to several live shows, but lately the offers have reduced. Also, she conveyed to the makers that she regretted whatever had happened and is open to the idea of playing the role again," says the source. However, Sonarika claims, "Whatever happens, happens for good. I don't ever regret anything. I am in a very happy state for the past four months." She refuses to talk about any chances of playing Parvati again.
Now, whether Mahadev gets his original Parvati back or has a new one by his side, only time will tell!