http://www.rediff.com/movies/slide-show/slide-show-1-tv-mahek-chal-on-rediff-chat/20111222.htm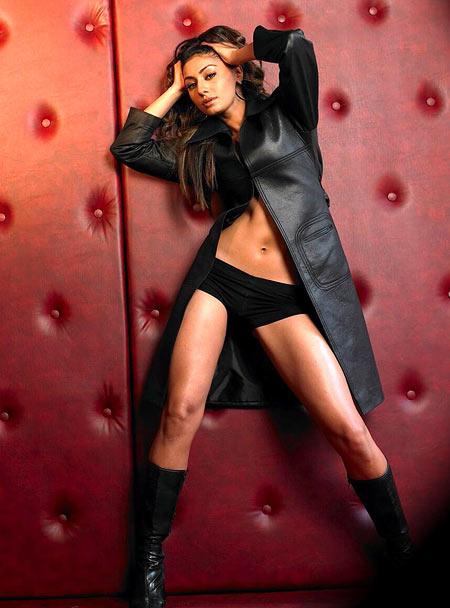 Mahek: I'll reveal all secrets in Bigg Boss
Last updated on: December 22, 2011 15:56 IST
Mahek Chahal, who was evicted from the Bigg Boss house a while ago, stands a chance to have a second go at it through a wild card entry this Saturday.

The starlet recently caught up with fans on Rediff Chat to talk about her stint in the reality show and what she'd do if she got a second chance to be on the show.

Here's the unedited chat transcript for those who missed it:

Mahek Chahal: Hi to all my fans... Love you all so happy to chat with you all. Thank you for all your support. United we stand
H M: are the rumors true? are you returning to BB? if so, yaaay!! you are the ONLY genuine person in a houseful of fake
Mahek: There is a competition which starts today. whoever gets the highest vote will go in on saturday. Because in a story there is always good and evil and the story is not finished yet

pratik nidhi bhardwaj: you will fight with akashdeep sehgal or sky and siddharth bhardwaj. Are these fights are fake or not.
Mahek: Of course they are real. everything inside the house is very real
sarkar: Mahek: How do you feel when people bitch about you and Salman Khan unncessarily? Does it hurt you?
Mahek: Its very unfair because every one knows how hard I have worked. I should not be known for someone else's work. Its the love of the fans that has kept me so long inside the house.
'I don't hate people, I hate their behaviour'
Last updated on: December 22, 2011 15:56 IST
suresh Mishra: KYA TUM SKY /JUHI SE BADLA NEHI LOGI
Mahek: I will surely clear things out but revenge is not on my mind. I dont hate people. I hate their behaviour
ajay shastri: Do you really think all eliminations based on Voting, those who don't fight they usually out from the house ?
Mahek: It is based on voting. Its fair and whoevers personality does not come out clear gets eliminated
sanju kunjukoshy: Has your life changed outside Big Boss?
Mahek:
Definitley. every person on the road knows my personality. They understand me as a strong woman and i can see love in all the peoples eyes
shinde: Tell us about Sunny Leone, how is she as a person? did you know she was a po*n star?

Mahek: I dint know she is a po*n star. I have not been close to her. I was disappointed when she laughed when sky was demeaning me.

Jim: who was your best house mate in big boss?
Mahek: Vida.. She is beautiful from inside and outside. She is a selfless person
mihir rajda: the attitude u had at bb was loved by my wife. how did you like that when u urself saw it after coming out?
Mahek: Lot of the contestants have double standards. some people are scared of nomination
Deepak Agre: Mahek why were Pooja Bedi, Juhi supporting SKY, what is ur opinion on this?
Mahek: i think they know what they are doing
'
'I never have a strategy'
Last updated on: December 22, 2011 15:56 IST
rajat: Mahek: Why Pooja Bedi came out against you. She was the first person in Bigg Boss to say, you are Salman's favourite.

Mahek: Everyone is entitled to their opinion its true. Maybe she is upset on being evicted from the house after being nominated for 2 times while i got nominated for 6 times.
priyankka: mahek how was your actual experience to be a part of big boss. what you really want to add in this programme.
Mahek: I would like to add people from all age groups and people from different careers. the experience was fantastic and I learnt so much about myself and other people.
janu: Mahek, what preparation you underwent while doing the role for action scenes in WANTED...
Mahek: Ya I got full on action classes and had the privilege to work with the best fight master
Sanju kunjukoshy: if you are back in BiG boss 5 what different things will you do this time.
Mahek: I never have a strategy but since I know the secrets I will open all the secrets of the contestants inside
poonam dil: Do you know Sunny Leone is the most googled star today? Jealous?
Mahek: No not at all as my work is very different from her
max: How did you land up in film industry as an outsider? Is it difficult for ordinary people to get role in films?
Mahek: It was difficult as I wanted to work on my terms and conditions. I didint take any shortcuts
janu: any other reality TV show?
Mahek: I would love to do other reality shows
Rahul jain: who according to you playing the best game amr sky sid juhi sunny
Mahek: Sky is playing the best game. He can brainwash people easily and make them believe anything is true when its not
P Mahaveer: Being at an tuff situation of back stamping by your friends, how do u feel?
Mahek: Intially I was hurt but then I realised that it was a game so I realised it.
kiran ddasdsadsa: whats your opinion about Sid?..
Mahek: I am very happy that Sid is now starting to stand for the truth and I hope he doesnt change. He always remains the person who speaks the truth
sreejith NAIR: why did you not nominate sky in the last episode...
Mahek: I did not because I wanted to give him a fair chance after Bigg Boss tried to patch things between us.
vicky rawool: whos the real one and whos the reel one in the house now???
Mahek: The real one is Mahek Chahal. Amar Juhi and Sky are fake people
mahek: Thank you so much. It was pleasure chatting with all you guys. If you guys want some real action please vote for me.