A N D
C O N G R A T U L A T I O N S ON W I N N I N G T H E T I T L E!!
~ C C T E A M!
|| L O V E | P E A CE | H O P E ||
Our most anticipated Holiday season is here. It's ageless and a joyous time for all of us! It has always been a special carnival as it comes once in a year! Evidently, it gives immense happiness and joy, with fun-filled get-togethers, dishes especially made with care and love to share with friends and relatives, a fully decorated Christmas tree and gifts surrounding it. The blinking colorful lights that adorn the surrounding, all bring out the Christmas Spirit.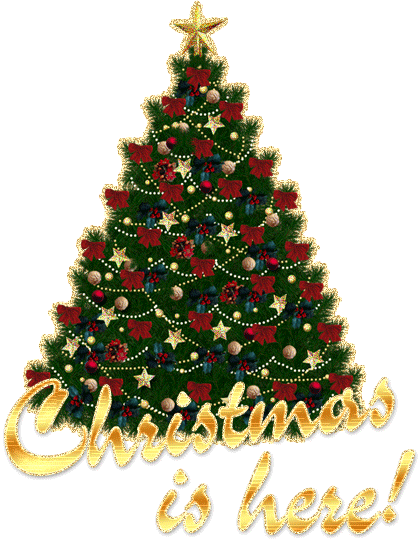 On the eve of Christmas, the most exciting part of unwrapping the gifts takes place; Happiness ripples through seeing so many gifts, and most importantly the love and affection one gets! Nothing can be as warm as the care and affection on gets, and many Hope for the peaceful and lovefilled moment! At this moment, we have a special feeling of contentment, while welcoming our extended family in this virtual plateform, which we have made our second-home!
Welcome Friends to the Celebration of Life
This season we wish to indulge in on the concept of:
|| L O V E | P E A CE | H O P E ||
and let them rein the moment!
|| T A B L E | O F | C O N T E N T ||
1st Post - Christmas
2nd Post - New Year
3rd Post - Activity 1 - IFians Scrapbook
4th Post - Activity 2 - Memory of the Past year
5th Post - Activity 3 - Nominate for IF's Humanitarian of the Year
6th Post - Santa's Gift to Individual IF's Serial Sections

LOVE, what is love?
[Written by India-forums.com members]
Love is a phenomenon that remains unresolved,
yet it exists in every walk of life - with some
hybernating deep within!
Love is a feeling of unconditional affection and solicitude
towards fellow mankind. It surpasses all boundaries by leaps
and bounds, and makes one cherish the goodness in others!
It is within mankind to give to others without
expecting something in return:
Unlock the door of your heart -
Enter the gentleness within.
Open the window of your soul -
Breathe in the season of miracles.
No matter how far you've traveled,
It's time to come home now,
Where Christmas abounds in love.

[Credits: Judith A.Lindberg]

PEACE, what is peace?
[Written by India-forums.com members]
Peace is the essence of our lives and gives us the freedom
to pursue our dreams. Yet, this 'state of harmony' is being
taken away from many by some of negligence. Millions around
the world are suffering from the lack of peace. Deep down
every man,woman and child, yearns for peace. Yet they
are helpless as our world reins in anger, and vengence!
As the Poem describes:
God grant the world the will to live in peace,
To end all conflict and make hostility cease,
If we are tolerant of others, we can accept who they are,
there would be no reason to kill, maim or scar.
What will it take to wake up from our sleep?
We must stand for peace and freedom
As we sow so shall we reap
[unknown author]
Yes! Let us spread the seeds of peace this Christmas season!
And let it grow tall, as peace is equal as love! After all
it lies within us!

HOPE, what is hope?
[Written by India-forums.com members]
Hope is a powerful process of cherishing a wish. It is being
seized by love and peace and makes us feel like a much
awaited fall of snow. Hope is met after confronting and overcoming
challenges in life. It's a thrill of joy as it brings the concept of believing
in oneself giving self-confidence.
The hope is a weapon that we can never let go in life.
It allows us to to take control of ourself and face any
obstacle in life head on! This is when dreams come true:
So remember while December,
Brings the only Christmas Day.
In the year let there be Christmas
In the things you do and say.
Wouldn't life be worth living
Wouldn't dreams be coming true.
If we kept the Christmas spirit
All the whole year through.
[Unknown author]


|!!~~H.I.S.T.O.R.Y. O.F. X.-M.A.S.~~!!|

Jesus, also known as Christ (Anointed One) was as a 'special baby' and his birth has been celebrated since 400AD.

*~AN ANGEL TELLS ABOUT JESUS~*
Jesus's was an extraordinary birth as Mary was unmarried and still a virgin. An angel hand told her that she would bear a 'special baby' soon, but at the time, her future husband, Joseph, would not believe. But eventually, Joseph had a dream of an angel telling him that Mary would be delivering a 'special baby'. Despite the curses and taunts, the two decided to get their names registered under the Roman Government at Bethlehem.
*~JESUS IS BORN~*
It was easy for them to start their lives at Bethlehem. It was a struggle as they had no room for them to stay. They eventually settled at a stable, used for traveler's donkey and horses. But then a miracle took place. Jesus was born that nigh and he was placed in an animal feeding box filled with dry grass. Being far away from families and without much help, its was a frightening experience for this young couple. This was where Jesus started his life on earth!
*~THE SHEPHERDS VISIT JESUS~*
During the days, sheep farmers were ill-treated. However, they were the first ones to get the news about Jesus's birth. An angel appeared a forth them enlightened them, that they would no longer have to face hardship, as the most awaited King has arrived on Earth. The Angel further shared the detailes about Christ, who would take way all pains and suffering. The Angel directed them to Christ, dressed in baby clothes lying on a bed of dry grass.

The shepherds decided to check if it was all true! They found Mary and Joseph and the baby. The shepherds rejoiced the moment, thanking and praising the Almightly God for blessing upon them.
*~THE STORY OF THE WISE MEN~*
Wise man came to look for Jesus after he was born bringing along gift as follows
Gold: a gift fit for a King
Frankincense: burnt in worship of God
Myrrh: a sign of mortal human-ness - it was used to bury the dead
*~JESUS' FAMILY ESCAPES TO EGYPT~*
~~K.i.n.g. H.e.r.o.d. v.i.s.i.t.s. J.e.s.u.s.~~
Soon trouble was on the way for Jesus! Herod the evil king saw Jesus as a threat and send soldiers to kill Him. But Joseph got a dream, in which God requsted him to take Mary and the baby and escape to Egypt. They lived there till King Herod died and then went back to live in Nazareth.
To Christians, Christmas and Easter are the two most important days of the year. One commemorates the birth of Christ; the other remembers His death and resurrection!
~Written by India-forums.com Members~
Sources used for Information:
C H R I S T M A S
Every time a hand reaches out
To help another... that is Christmas.
Every time someone puts anger aside
And strives for understanding
That is Christmas.
Every time people forget their differences
And realize their love for each other
That is Christmas.
May this Christmas bring us
Closer to the spirit of human understanding
Closer to the blessing of peace!

[Author Unknown]


As the Poem beautifully describes if each of us
lend our hands to one another, there would be no hardship!
If each of us stood by one another leaving aside our ego and
hunger for power, we would be at the Epitome of Success Today!
Greed and Egocentrism do not take us any far as selfless and
humanitarianism! It is not too late, for every one of us can
make a big difference in some way to make another rejoice
in happiness! If we can do it this holiday sesaon, we
sure can do it the entire year along!
Strive for love and affection!
Yearn for Peace!
Hope for the best!
All in all:
B E L I E V E
in yourself! You can not only make a difference in your
life but also someone else's!
M E R R Y C H R I S T M A S
|| T A B L E | O F | C O N T E N T ||
1st Post - Christmas
2nd Post - New Year
3rd Post - Activity 1 - IFians Scrapbook
4th Post - Activity 2 - Memory of the Past year
5th Post - Activity 3 - Nominate for IF's Humanitarian of the Year
6th Post - Santa's Gift to Individual IF's Serial Sections


Edited by MP_Radha - 24 December 2011 at 4:26am