Love u guys' thank u for the lovely support,, and thanks for the like and comments,, its really motivate me to write this story'. And if I go wrong in any way please guide me with ur suggestion and correction''
Kagaz ki Kashthi
Love that Sacrifices Life
Part 6
He was leaving the room when he turned and said: geet I have forgot to tell u one thing,,, u love ur friends too much na? she looked at him fearing his next set of words'. As u can't concur with me and my words then its time for them to pay'. He left the room without any words'.
His words were echoing her eardrums,,, she was in deep thought,, recollecting his words,,, U LOVE UR FRIENDS TOO MUCH NA? THEN IT'S TIME FOR THEM TO PAY'' she was afraid,,, she can't afford to give pain to her friend's because of her'.. she was sitting in a corner hugging her knees,,, her hair was all messed up,, lips swollen,, eyes kohl were smudged,,, she was crying remembering his act,,, his dangerous eyes and rough lips she couldn't forgot'.
She was merged in her thought when her cell rang,, this is the second time it has rang'.she abruptly takes it,,
Geet: hello,,, she have a worried look on her face'. She wiped her tears and listen the other side sincerely,,, jay,,, bol na kya huya hain?
Jay: geet I thought I should come to join u in this moment when u r taking a big decision of marrying someone,, she felt a pang in her heart,,, but geet I can't come yaar'. Her tears started flowing once again'
Geet: I know jay,,, maine jo kiya,,, I think I didn't deserves ur love, ur friendship, she felt chocked in her throat,, but her utter shock jay said,,,
Jay: geet its not like that,,, dad is in ICU,,,
Geet: what???? Ye kaise I mean,,
Jay: geet relax he is stable now,, he had a miner heart attack,,, wo u know na,, dad was handling the business alone as I don't want to do it,,, I think I should have join then,,, he was sounding low,, and geet was tensed as knew jay wanted to be a photographer,,, and he has only done his MBA for his dad insistence,,, he loves his dad a lot, being alone child who doesn't mother both father and son loves each other very much'.. geet he was handling the business alone,,, just today I got to know,, he was suffering heavy loss and today itself someone got over take it,and dad couldn't handle this and he had a mine heart attack,, she was shocked to hear this'.
Geet: hows this possible?
Jay: don't know yaar,,, but seems like he is very powerful business man' ok I'll take care of that,,, u don't need to be worry.. chal phn rakhta hu,, I'll call u later'.
Geet: ok'.
Her world sank in when she realize maan's words,,, IT'S TIME FOR THEM TO PAY'.
Geet self thought: what I suppose to do,, I don't want to marry him, but I have to,, where my life is taking me I don't know and I m not regretting either but the people around me,, what have they done to receive this'. Babaji meri madad karo please,, I don't know what should I do now,,, his eyes flash infront of her,,, mocking her'. Kya ye unhone kiya ya fir this is a coincident'. She heard a loud knock jerking her to the reality,,,
Rano: beta,,, r u ready,, everyone is waiting for u,,, geet muffled her cry,, and tried to calm down'
Geet: jii maa,, abhi aayi'her mother smiled and goes from there,,, geet thought she have to talk to maan first'..
After some mins,,, she calm down,, looking fresh,, her make-up was done once again,, she have manage to compose herself,,, she was looking like a princess,,, beautiful and elegant,,, everyone looked at her with half mouth open and maan saw the changes of the expression of everyone,,, he look at the way,, she was coming from the stairs,,, her eyes were glued to the ground,,, there was only maan and geet's family and some friends,, everyone in maan's side praise her beauty and some taunted their status'. But she was lost somewhere,,, maan watch her nervous face,, somewhere his heart was thudding for this beauty,, she is indeed very gorgeous,,, no one can speculate what in going in her heart,, he was mesmerized by her innocent face,, and looked at her briefly,, she met with the dark eyes,, her inner self was hating the very sight of him,, there was brief moment of their eye-lock'. He was watching her eyes with only showing hatred for him,,, and then a cold hand touched his palm,, he looked at his side,,, samaira was holding his hand,,, no one noticed it but geet saw this''
Dadima announced ceremony will take some time to proceed till then everybody can enjoy the time,,, geet was standing at a corner,, with some of her friends when maan came there smirking,,

her heart was beating wild, and her knees were shaking badly,,, the moment flash in her mind when he kissed her mercilessly'. He excused her from everyone and takes her to some corner without her will,, forcefully dragging her through everyone'.
Geet: leave me,, what r u doing?
Maan throw her one side of a wall: I thought u were afraid from me,, he chuckle, she put a brave face but he only chuckle on her,, ohh geet,, no need of pretending that,, ur face said it all' he traces his finger on her face and she looked side way disgustedly'. I think abb tak to jay ka phone agaya hoga'. She looked at him horrified,, reality sank in her,, she gulped hard,, trying to sooth the pain her heart was feeling,,, she shook her head disbelievingly'.
Geet: u can't do this' he came dangerously close'
Maan: trust me I can do much more,,, he said huskily,,, and then withdraw the proximity,, geet I pity on u,,, itna sab hogaya still u can't understand me,,, a mockery laugh came out from his mouth'. It was not so hard to take the company from Mr alok malhothra'. But it was easy for me as his company was already in loss'
Geet: why?
Maan: huh?
Geet: why u r doing this to him? he is not at fault,, he smirks and comes close to her,,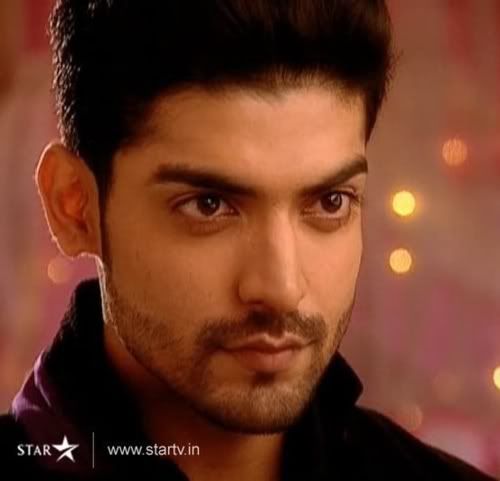 Maan: he is at fault geet,, he is ur friend, he have pay for ur deed,,, but as I m a very kind hearted person I have a offer for u,,, she look at him greeted her teeth,, anger was clearly visible in her eyes,,, hmm, so I was saying I can give him his company but u have to decline this marriage,,, she looked at the shameless man,, who can go to any extent to prove himself'
A voice came from his back,, and u will not say maan's name when u'll be breaking this marriage,,, geet looked at his so called girl friend,, sam comes to hold maan's arm,, giving a peak on his cheek.. he watch geet's reaction who was looking them disgustedly'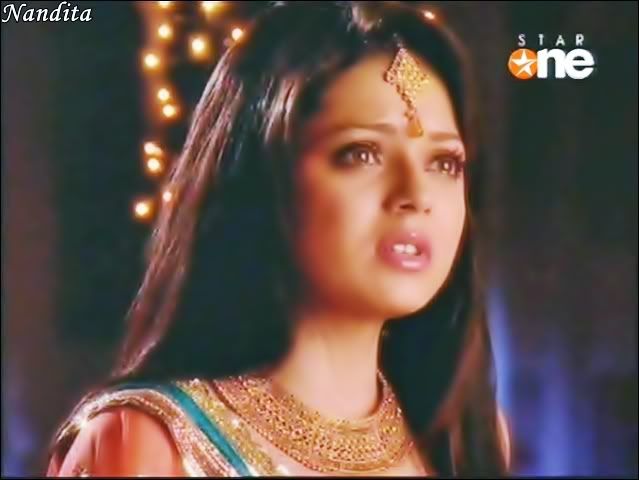 Maan: and if u still denied so I don't have any option other than snatch ur little friend's happiness' her eyes were showing how much she is shock to hear his ruthless plan'.
Geet: wh-what do u me-mean? She stutters''
Sam: I think meera's mom has a boutique na? tears were forming from her eyes,,
Maan: should we consider this is a yes? Sam smiled
Sam: of course jaan'. Maan held her waist and walked away leaving a shatter geet' she couldn't handle herself anymore and sank on the ground crying bitterly'.
Geet: why u did this to me babaji,,, I m losing everything'. But I can't lose their happiness' either way its them who will suffer.. but I can't do it anymore'. Jo hoga dekha jayega,, I can't marry this sick man,,, chahe iske liye mujhe daadi ka promise bhi todna padhe'. She stood up and wiped her tears'.. I have to do this'..
Maan was looking at geet with a teasing smile,,, daadima called them to be in the center' they were standing some feet away,, he was looking at her face piercing her eyes'. Maan held the ring in his hand and extent the left hand to take her and gave hesitantly but before he can slip it in she backed off'..
Geet: I can't marry him'' her voice was confident, strong, maan didn't expect that,, he thought she would stammer,, least he knew her'. There was no fear in her,,, ironically why should she be feared,, she has nothing to lose,,, but everyone in the hall was astonished to see a girl refusing to marry MAAN SINGH KHURANA,,, though it was the state of his reputation but still he can't do much,, he hated her for what she did to him to go this extent,, but he loves samaira very much,, and for her he have to do these' all the member started talking about them,, why she has refused'.
Dadima was all broken: geet ye aap kya keh rahi hain? geet choose to keep mum'
Rano: what is this geet,,, what r u saying,, u can't marry him,, its u,, who have agreed for this, we didn't force u then why suddenly u r saying u can't marry him'.
Mohinder: geet beta,,, what happen? Apne papa se nahi kahengi,,, geet looked at him with teary eyes,,, its her mistake and her parents are repenting it'.. every person is tired to question her why she is saying this,,, maan's mother is all happy to see the scene but his father was surprise and embarrassed'.
Dadima: geet please aap ye to bataiye aap ye sab kyun keh rahi hain,,, aur aaj hi kyun?
Geet: sorry dadima' I ,, I don't want to marry him'. daadi looked at her in disbelieve,, she knew geet is doing it in some pressure,,, she knew her very well,, sadly,, better than maan' she have grown a undefined place in dadi's heart'. She shared a great bond and understanding'. Maan and samaira smiled at their victory'. Geet turned to leave the place but stop at the shrieked sound,,
Maan: DADIMAAA'.. she turn to look,, dadima was lying on the floor and maan was holding her head in his lap' she ran to her'. Dadima faints at the moment she turn'.
Geet: dadima,, what happen,, please dadima ankhe kholiye' maan saw the concern she has for his dadima,, but this moment he only wanted to take her to hospital,, and he did that only'.. geet too accompany him,, maan drove the car and geet was holding dadima in her lap'.
Soon they reached hospital,, maan carried her in his arm,, to the OT' doctor came rushing and took her'..all the family member reached there'.
After 2hr'..
Doctor comes out from the OT'. Maan and geet both rushes to him'
Maan: doctor how is she?
Doc: mr khurana I said earlier also, don't stress her at all,, but seems like she is in much more tension than previous,,
Geet cried: wo thik hojayengi na?
Doc: I can't lie to u,, she is serious,, this was a serious attack' geet tried to hold something to be steady' abhinash came running'.
Abhinash: can I see my mother?
Doc: not now,, after some hr,, but u can see her from far'..
Abhinash can be rude or business oriented person but like every child he loves his mother'. After his dad's funeral this is the 2nd time he cried'.
After 1hr one nurse came running to the doc who was talking to maan'.
Nurse: savitri ji ko hosh araha hain,,, aur wo kisi maan geet se milna chahti hain' maan and geet both came running to see her' both enter the ward together'. Dadima smiled at them' but her smile faded when they parted and came either side of her'..
Geet held her hand: I m sorry'' she cried'..
Dadima: nahi bte,, its not ur fault,,, humne kuch jayada umeed kar baithe the aap dono se' guilt was clearly visible in maan's eyes'.
Maan: dadima'.
Dadima looked at him: hume maaf kar dijiye maan,,, I shouldn't have force u,,, her words tore him apart'
Maan: aap aisa kyun keh rahi hain'.
Dadima: what I suppose to say maan? If I didn't insist u then u won't blackmail geet to declined this marriage? Maaneet looked at her shocked'. Aap dono ne samjha hume nahi batayenge to hum nahi jaan payenge' she sighed sadly'. it was my fault, I thought I have the right to choose a better partner for u maan,,, but.. tear formed from her eyes,,, and maan can't handle it,,, he clinged to her like a baby'.
Maan: I m sorry dadima,,,, really sorry' u have all the rights,, no one in this world have it more than u' u r my life' u can decide anything for me'.
Dadima: but u will not accept it maan'. And that's why I have left my all rights on u' u can do whatever u want'. I'll not interfere in ur matter'.
Maan : no dadi'' how can u say something like this,,, I have only u as my family,,, my guardian,, if u'll leave ur right where will I go? I can't live without u' please dadi,,, forgive me'. I'll do whatever u say'.
Dadima: ek baar pehle bhi wadha karke aapne tod diya tha'
Maan: not this time dadima,, I promise' main apke sare baat manunga''
Dadima: will u marry geet?
Maan looked at geet who was shocked and terrified with all this: YES''..
Dadima looked at geet: bete maan ne to apna wadha diya lekin hum hamare swarth ke liye apko takleef me nahi dekh sakte,,, if u don't want to marry him I can understand,, her breath was going higher'. Geet looked at the monitor that was showing her heavy heart beat'.
Geet: dadima'. Please
Dadima: nahi geet,,, bohot hogaya,, I have controlled many life for sake of love for them but not anymore,, u are free' u don't have to marry him if u not wish'.. but before she can say much geet said
Geet: I'll marry him'.. dadima has tears in her eyes'. She signal both of them to come close she kissed both of their forhead'.
Sometime later,, dadima called everyone in her ward, without listening any doctor'. Abhinash goes to maan,, and folded his hand,,, maan was shocked to see his dad like this,,, he was having tears in his eyes,,,
Abhinash: thank u maan' aaj tumhari wajah se meri maa thik hain,, she is alright only cause of u ' thanks for agreeing for this marriage'.. maan couldn't take it anymore,,, he thought his dad didn't love anyone, but his love for his mother gave a unknown respect for him' maan hugged him'.
Dadima smiled through her tears: self thought,, humne geet ko chunke sahi kiya,,, she is a angle,, unke aate hi ye family firse family lagna suru horaha hain'
Abhinas: maa kya hum shaadi post pone kar de'. Maan looked at his dad hopefully but dadima broke his hope in seconds'
Dadima: if anyone doesn't have any problem I want this marriage done tomorrow,, now it's a confusing and shocking news for everyone'.
Nikita: but maa,,, engagement tak nahi hui aur shaadi k liye sabko 2 din baad ka date diya hain'
Dadima: if u all want my happiness then it should be done tomorrow in our shiv mandir'
Mohindar: but u are not well,, how can we,,
Dadima: I don't know how much time I have in this world,,, maan held her hand,,, so I wanted every moment to cherish'. It doesn't matter if I'll be there or not but if the marriage takes place I'll be more than happy,, and that place has a blessing for every married couple' she looks at maan with hope'
Maan: ok dadima,,, everything will organize according to u'. she smiled'.
Dadima: maan hume aur kuch bhi chahiye'. Maan looked at her confused'.
Dadima: I want to see ur engagement now'. Abhinash smiled
Abhi: yeah we shouldn't have delay this,, he gave the rings to maaneet, who looked at each other blankly,, trying to read each other'..
And then slipped it in each other finger'. Taking the step to the future,,, and tomorrow will be their last day of individual,,, from next they will be in a relationship' a relation of hatred,, a relation of regret and remorse's''..
Precape: the WEDDING'''''''''''
I know some of u were confused with the precap,, but I think everything is sorted out now'. Hmmm I know there are lots of question running on ur mind,,like,,, why on earth geet is doing this,, but friends please bear with me for a little long,, story is processing its own pace that needed' but it will unfold soon,, may be after some more part'
If u want to get pm, please add me in ur buddy list''.. thank u


Edited by tich.1990mg - 06 January 2012 at 2:42am