Kagaz ki kashthi
Love that Sacrifices life
Thank u so much friends for ur wonderfull support,, and ur coment and likes meant a lot to me,, thank u so much'' and Happy new year on 2012'' love u all'''''
Part 5
There he was standing leaning on his car,, smirking'quite far... the handsome features and well built structure was catching everyone's attention.. but his eyes was only on one,, Geet handa'
So miss handa,, u have ur weakness as well.. now u'll see the consequence for messing with maan singh khurana'.
Maan smirks at his evil thought'. He has observed the sight of geet hugging another man'. He couldn't heard what they were talking but when he saw geet was crying resting her head on his chest he understood they have a deep relation with each other, he has seen meera snapping from geet so he have to find out what they were talking about,,, but the question is how? Never mind he is maan singh khurana, he know how to solve the riddle of relation'.. then he watch her moving to his car'..
Jay made her sit on the passenger seat where he takes the driving seat,,, the drove off from there leaving a smirking maan'.after their depart maan takes his phone out'
Maan: I want u to find out everything about someone,,, I m sending u a mms,, I want to know about the man,, EVERYTHING MEANS EVERYTHING ABOUT HIM''. And in 2hrs'.
He stop to listen the other person but got only angry on him'
Maan: I m not paying u for ur lame excuse,, I want my work done in 2 hrs,, if u can's then be ready for searching a new job, but I m afraid,,, will u get any off? He smirks and the person sweats seriously,,, he hung up the phn,, send the mms that he took in his phn when geet was talking to jay'. and drove off from there'.
Jay: geet please tell me the truth,,, r u getting engaged?
Geet calmly said: yes,, kal engagement hain then after 2 day I m getting married,, he stop the car right away,,,
Jay: what? 2 din baad hi? He asked in disbelieve,, he can't believe what she is saying,,, how could she marry someone else than sujal, they both love each other more than anything'. Geet I can't believe this yaar'.
Geet: it's true jay,, and I'll appreciate if u can manage to come at my engagement and wedding'
Jay shook his head in disbelief : u can't be serious geet'. U r destroying ur life and u want me to witness that'. I can't see my sister like this forget about the day of marriage'. I can't come geet' her eyes were moist,,, she looked at him with something written on her face but couldn't read it as one car came across jay's car and a loud horn jerk them both'. That was maan' he comes out from his car and makes his way to geet's side'. Jay rolled down the window'
Jay: what happen Mr?
Maan: hello geet? What happen? Tum waha se aise kyun chali aayi,,, (why u had disappeared from there) I was waiting for u'. geet looked away in anger'. Jay was getting some hint,, he didn't like this arrogant man near his sweet sister'
Jay: hello mr, who r u?
Maan still looking at geet: geet don't u tell him who m i? but getting no response he looks at jay,, who is now out from the car'. I m Maan singh khurana,, geet's would be fianc,,, he said in attitude and little mischief' jay looks at geet blankly and then it strike him that it could be that man meera was talking about,,, jay shook his head disapprovingly' maan watch both of them and an evil plan played in his mind'. He looks at geet,,, geet daadima has called me like 10 time and was asking about u,,, I told her we are coming in 10min, so can u come with me'.
Jay: I will drop her in 10 mins, don't worry..
Maan: but that way what will dadima think about us,, we were together and now,,, geet knew he will not listen as he is in devil mood'. She slowly comes out from jay's car'
Geet: jay, I think should go with him as dadima will be upset if she see us like this separate,, she is waiting for us in my home' jay wanted to talk to her,, wanted to questioned her why she is doing all this but couldn't as she herself doesn't want to do so'' she quietly sits in his car, and maan gave victorious smile to jay before he drove off'.
Jay decided to talk to sujal but at 1st he have to find out what is happening with geet,, and why she is agreeing in this'.
Maan: so geet,, what have u decided? She looked at him in confusion'. He understood' I mean that boyfriend of ur must have put some brain in u that u should break this marriage' he smiled only to get a not so worry geet looking at the outside not interested in his rubbish talk'.. that only irritates him further'. He speed up the car,, geet was getting restless with the speed and maan saw this.. he smirks and speed p more'.
Geet: what r u doing? Just stop the car'.
Maan: why? Dar gayi kya? He smiled cunningly and speed a little more,, he was panting heavily, and just then her cell rings,, she picked up instantly'.
Geet: hello, she said in meek voice' jii dadima'hum gadi me hain'. to hear dadima's name maan looks at her frustratingly'. He knew she will complain now,,, but his utter dismay she gave the phone to him'
Dadima : where r u coming maan? We are waiting for u'.
Maan: 5 min me arahe hain dadima'.
Dadima: ok bte, he was going to cut the phn when dadima said maan drive safely and slowly,, geet is afraid of speed,,, he looks at geet who was holding her breath and her eyes were tightly shut,,, he saw her trembling lips and the sweats on her face'. He cut the phn and slow down the car'. After few mins they reach handa house,,, geet was not looking at him and when she got out from the car she just trembled on her feet'. She was breathing heavily,, he wanted to hold her but she stops him showing her hand and ran to the entrance,,, he looked away in anger,,,
Maan self thought: she is afraid of speed and I gave the hazard to her ,, and now she is trembling but why I m feeling guilty to see her condition? No I can't she deserves this only,, I have warned her but still why the hell she is not ready for it'. What is it in her,,, why she is so adamant'. But the big question is why I m feeling like this I shouldn't have done this'. Gosh maan tu pagal hogaya hain,, this girl will make me mad,, he laughed,, common she got what she done' he throws out all his thought and decided to call samaira'.
Geet ran to her room and locked it without knowing anyone as she enter the house secretly from the back door when maan was receiving some call'..
Sam: hii baby,,,
Maan: tum ghar pouch gayi na?
Sam: yeah maan, I m at home now and I reached here safely,,, but why u disappeared like this, I mean u just called me to say that ur driver will drop me to my house.. where r u baby?
Maan: sam dadi has called me at geet's place so we are here'.
Sam: are u with her? He smiled evilly'
Maan: I m smelling something is burning'.
Sam: no maan,, I just wanted to know r u with her or not?
Maan: if I say yes?
Sam: then I should end this call now' he laughed'
Maan:sam sam sam,,, I m alone now with ur thought only in my mind'. She smiled,, hmmm so should I say now u were jealous,,,
Sam: no I m not jealous but ye sab accha nahi lagta maan,, whatever happen in mall I saw all that and I don't want her to fall in love with u'
Maan: sam,, she will hate me only,,, trust me, I will make her to hate me the most'.they continue their talk a little more time'.
Maan enters the house and saw geet with his dadima'
Maan: dadima apne mujhe yaha kyun bulaya?
Dadima: maan we are planning to have the engagement at ***** hotel.. it's the best hotel in this town and wedding will happen at here'.
Maan: as ur wish dadima,,, dadima smiled at him him,,, and he looks at geet with a sly smile'.. she ignored him totally'..
Engagement day''''
Nt n annie was there to help geet to get ready,, although nt is not so happy with maan's marriage but satisfied with the fact that he is not getting married to samaira,,, she knew maan couldn't never love geet in this lifetime'. Geet was lost in her world when the door click open and she saw a fuming meera standing with her hand on her hip'. Her face lit up in happiness'.
Geet: meera'.. but meera is in no mood of getting emotional'.
Meera: I want to talk to u alone'. Geet excuse herself from nt and annie,, they give them space for talking to each other,,, geet hugged meera tight not letting her go,, but meera didn't hug her for a quite a time, then gave up and hugged her too'
Meera: kyun kar rahi hain geet? I have tried to reach sujal also but he is not in Mumbai,, he is somewhere out of india,, at 1st geet was shocked to hear his name but as she heard he is ount of india she breath in relief'.
Geet: meera promise me,, u'll not tell sujal about all this'.. meera looked at her in utter disbelieve'
Meera: tujhe pata bhi hain tu kya keh rahi hain? (u know what r u talking?) u want me to lie him , who loves u more than anything and anyone in this world,,, geet looked away'. Geet I don't know why u r doing this but please yaar don't destroy ur life like this'. Please tell me what happen,, main sab thik kar dungi but pehle tu bata to sahi'..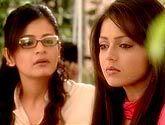 Geet: meera I m doing this in my sense' I have to do this meera,, she looked at her helplessly'
Meera: geet I know something is bothering u and if u can't tell me I can ask this from sujal or ur parents, I m sure they will understand me,,, they have the right to know what u r up to'
Geet: meera please if u love me,, think me as ur sister then don't tell or ask anything and anyone'.. just trust me I m doing this only for the better' please meera swear on me u'll not tell anyone anything'. Please,,
meera: u r demolishing many lives geet'.
Geet: I don't want to do that, but I have to do this to make everything good enough for everyone'.
Meera: I couldn't understand ur any word geet,, actually I couldn't understand this geet also,,, is this the same geet? R u the same geet who only knows how to give happiness to others? Who doesn't know this difficult game of words, r u the same? No u can't be the same' meera's eyes were moist'. So was geet's'. she hold her arm' geet abhi bhi waqt hain,, soch le,, just think once again'. But she was looking at sideway'. Meera leaves her hand frustatingly'' ok then don't listen to me, I know only one man can realize u ur mistake'.. she said and walked to the door'. Geet looked at her worryingly but before she can say something maan enter the room'..
Maan: hii ladies'
Meera: I have tried but I failed' maan looked at geet angrily where geet only got confused'. Meera left the place' and maan locked the room,, she gulped her saliva'.. he was walking towards her liking a hungry lion coming towards its pray'. Automatically geet moves backward'. But can't stop herself for asking him how he knows meera'.
Geet: how did u know her?
Maan: its not so difficult for maan singh khurana'..
Geet: u called her here? She was asking but taking one step back'..
Maan:hmm,, to make u believe ur decision is wrong but look like u r highly unwavering ha? He smirks to see her terrifying face,,, I have called her to know why r u supporting this marriage,, but she told me she doesn't know anything,, and then said she wanted to talk to u,,, geet was relief to know he doen't know about sujal atleast'.. by now he is enough close to her to listen her breath closely'. She saw the nearness of them,, and tried to walked away but he held her and pinned her to the wall,, why why why geet? Why this is happening? Why can't u listen anyone ha? I have told u so many time but still u r not affective by anyone'. She looks at him angrily and then his grip on her arms,, he follow her gaze and tighten his grip little more'
Geet: leave me, its hurting''
Maan: it will hurt more' trust me'.. when u can't understand my pain being away from my love than u have to feel the same geet,,, he didn't knew how she is feeling right now'.
Geet:but it will hurt ur dadi the most'.. she said only to free herself,,but that angered maan more'..
Maan: what do u think of ur self ha? Did u think I will be apprehensive if u take dadi's name? his eyes were spitting fire' he came dangerously close to her,,, u r so wrong geet'.
Geet: how can I forget u r a selfish man who only knows how to hurt people and who want only own happiness,, to hell with others that could be ur own dadima also'. Hain na maan?
Maan : geettt,, he roared''

Geet: what happen maan? Sach to kaha maine,, u r so selfish,, u want me to break this alliance without thinking my parent's reputation, but u will be good infront of others'. No one will point a finger against u'. but u r mistaken mr maan singh khurana I will not tell anything to anyone'. He leaned closer inhaling her scent'. But yeah if u want I can tell dadima about ur strategy for breaking this wedding'. He clenched his jaw'. I can tell dadima what u have done to me in the mall' and then the car,, the speed'. she smirks at him'. Then I m sure dadima will break this wedding na,,, chaliye abhi kehte hain unhe jaake,,,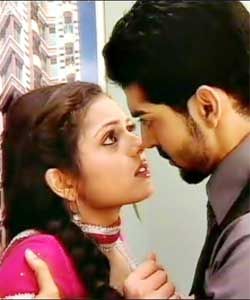 she was going pushing him but he held her shoulder and pinned her to the wall and slammed his lips on her'. She was too shocked to react or struggle,,, but his grip on her waist and the pressure on her soft lips jerk her hard'.. she struggle to free herself,, but her fragile body doesn't have the power to fight with his rock solid body'. She didn't open her mouth but he bite her lips making it bleed,, she gasped at his devilish claim on her lips'. He was lost in that scent,, the fruity flavor of his lips,, he has never kissed anyone or samaira like this,, it was a aggressive and angry kiss,, he is angry, and wanted to feel her how much he hates her ,,, but this hateness is driving him to insanity' her eyes were open and so was his,, he looks at her eyes and took her full lips in his mouth,, and kissed her vigorously,, he nibble her lower lips in urgently,, crushing her lips with his rough one,, she closed her eyes can't bare anyone else was touching her like this,, she felt his hand was roaming on her bare waist and it was going higher in her blouse from the back.. he was rubbing her body with his,,, and there was no space between them,,, she became breathless in the kiss' she open her mouth fully to inhale some air and he deepen the kiss by entering his tongue in her mouth'. Her tongue was curled inside but he found it and entangled with it,,, he sucks her bottom lips forcefully,, roughly'.. she wriggle in his grip but he didn't let her go and increased the fervor of the kiss'.. her tears were already making its way,, it was flowing freely and then he taste the salty water coming to the corner of her lips'.. he instantly let her go throwing her away'. She cried holding her mouth,,, he realize what was he doing,, he was so lost in her he forgot what he was doing that was a sin'. He loves only samaira then how could he kiss her like this? He only wanted to scared her,, wanted to warned her but thing did not go his way,, but he can't let her see he is regretting his sin'
Geet disgustedly said: how could u?
Maan: u have to pay much higher price if this wedding take place'' she looked at him shocked and disgustedly'..
He was leaving the room when he turned and said: geet I have forgot to tell u one thing,,, u love ur friends too much na? she looked at him fearing his next set of words'. As u can't concur with me and my words then its time for them to pay'. He left the room without any words'.
Next geet knew she got a call from jay''''..
Preap: I can't marry him''.
Sorry for all the mistake''.. and Happy new year friends,, hope this small gift will make u a little happy atleast'' May the next all years will be happening and rocking for all of u and we get our Maaneet back in this year''.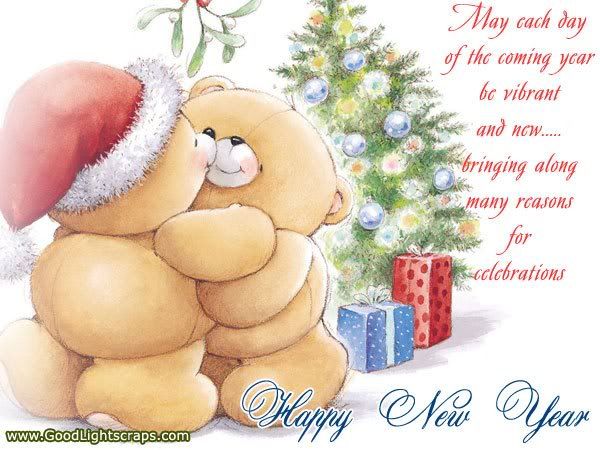 Edited by tich.1990mg - 08 January 2012 at 9:36am