Thanks a lot for all those who clicked the like button and commented on the prevoius update
..they make me very happy
.
Knock knock ..kya main andar aa sakta hunbhai ??
Areh wah kya baat hai chote bhai saab ,aj aane se pehle permission??
Woh bhai, thodi tameez seekh li maine!!
Aur bhai ,I just heard that you are going out of station tomorrow.
Haan Dev ,I was about to tell you this.
Tomorrow I'm going to our hometown...It's dad's dream , ki waha pe ek hospital bane and I'm working on it ,so I have to go there for 3 days ,do you wanna come with me?
Haan ofcourse...Is Geet coming??
Yep..I asked her and she agreed.
One more thing don't tell this to dad.
Okk??
Done bhai!!
Waise bhai , Geet ko officially main bhabhi kab bula sakta hun?
Officially ?? bhabhi??
Dev..I'm waiting for the best time ,I want to make the moment very special .
Moment?? Which moment...asked Dev teasingly.
Hmmm..tumhari bhasha mein jab tum use "officially" bhabhi bula sakoge.
Aur aapki bhaasha mein??Dev asked smilingly.
Sona nahi hai?? Kal jaldi uthna hai...Maan said while packing his bag.
The next morning ,Maan Dev left at at 6:AM as decided.
They went to pick Geet.
They reached her house.
Dev ,you wait here ,I'll call Geet she must be ready.
Maan got down and went towards the gate.
Even though it was 6 ,it was very dark ...It was very foggy ,Maan went closer to the gate to find Geet coming towards the gate ,she was looking no less than angel in her white salwar suit .
He went towards her.
Good Morning Maan ,she said with a broad smile.
Good morning Geet .
Lao main pakadta hun..he was about to take the bag from her hand ,but the zip got struck with her salwar.
Ek minute Maan ,she knelt down to remove it ,while she was trying to remove it her loose open hair was falling on her face and she constantly kept trying to move her hair back but her hair was not at all happy to get back , it seemed that they too were loving her soft cheeks.
Maan moved closer sat on his knees and tried to help her ,he removed those hair strands from her face.
He was constantly gazing into her eyes while removing those hair strands.
He was unable to remove his eyes from her.
The intensity of the pair of eyes looking at her were making her restless.
He slowly put back those hair strands ,Geet could feel his hands on her .
She raised her eyes and looked at him.
Yhe cool breeze was very soothing .
He moved closer and kissed her cheeks , that small kiss brought a cute smile on her face .
She moved closer ,so did he her heartbeats started to beat harder ..just to be interrupted by a horn.
Maan...woh Dev..he is..is waiting ,I guess.
Haan ...he is waiting let's let's go.
Such a perfect timing Dev, Maan murmured making Geet smile from the corner of her lips.
All the three were enjoying their journey .
Bhai...I'm visiting our home town after a long time.
Tum log bhut miss karte hoge na is jagah ko
Frankly speaking Geet ,mujhe zyaada nahi pata ,I shifted to Delhi when I was quite young , infact bhai has spent his life here till his sixth class and you know one more thing Geet ...
Gopi chacha!!! Maan shouted while looking out from his car.
Gopi chacha??Geet and Dev repeated in unison.
Maan stopped his car .
Dev and Geet looked at Maan confusingly.
Maan walked towards a shop.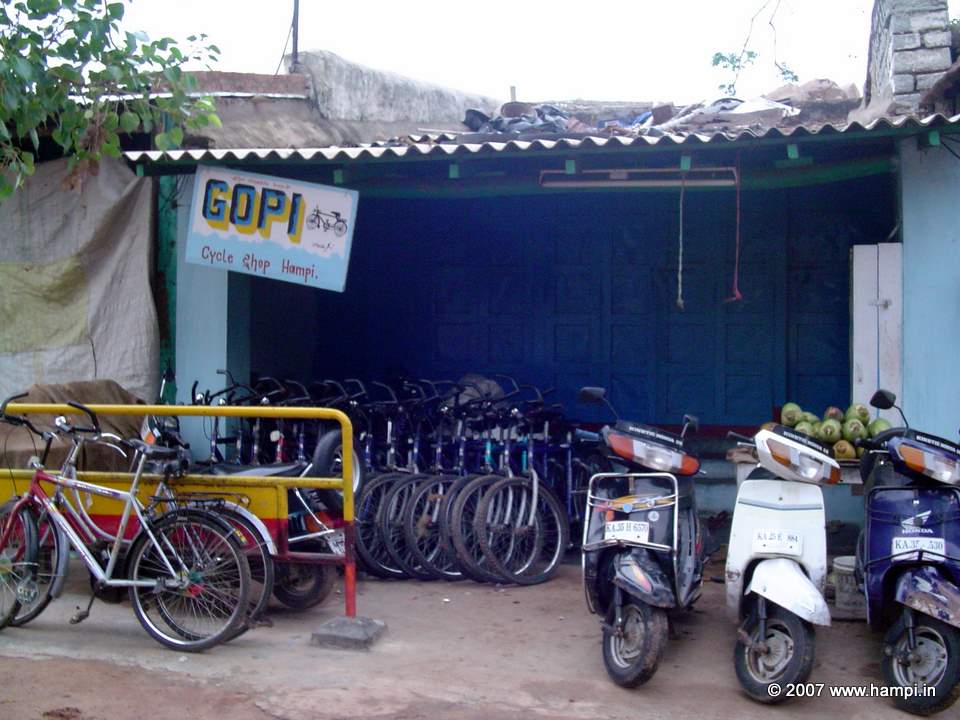 Dev and Geet looked at each other ...why is bhai going to a shop that rents cycles and scooty's probably.
Pata nahi ...Let's go.
Gopi chacha ...aapne pehchana??
Ji nahi saab ,aap kaun...Gopi chacha asked while adjusting his glasss ,he couldn't understand why a person from a big ,black shiny car standing infront of him and asking him ,if he recognises him.
Gopi chacha ...main Maan ,aapko yaad hain ,hum paanch ladke jo hamesha aapke shop se cycle rent leke ,cycle chalana seekhte the...Rahul ,Vijay , Aman , Shankar aur...
Maan... completed Gopi chacha.
Chacha...Maan hugged him.
Maan , maine toh socha bhi nahi tha ki main tumse phir kabhi mil bhi paaonga , aur tumne mujhe yaad bhi rakha.
Gopi chacha ,main aapko kaise bhool sakta hoon...ham sabki bachpan ka bahut bada hissa to hum yahi pe bitaate the.
Gopi chacha's eyes were almost filled with tears.
I miss you people a lot bte...now no-one from your gang is in this village, all moved from here.
I miss your gang a lot Maan.
Geet and Dev kept looking at the relationship Maan shared with the shopkeeper
Maan and his gang ,how can Maan forget everyone , he left this village and left all his friends behind ,they weren't very old then ,they didn't know anything more than Playing and having fun ,they all were separated when they were very small and after that ,they never met each other , there were no mobiles and telephones so that they could remain in touch ,now no one of them stays in this village.
All those old memories flashed in maan's mind like a breeze.
He looked at his gopi chacha ,whose eyes were filled with tears.
Areh Gopi chahca.
Woh sab chodiye ,mujhe aapki cycle rent pe chahiye.
Will you give me??
Par Maan.
Please chacha.
Haan bilkul ..mujhe bhi cycle chahiye said Dev
Dev?? He asked Maan while pointing his finger towards Dev.
Maan nodded his head and smiled.
Even though Dev didn't remember him ,Gopi chacha remembered him as the shy and introvert boy.
Gopi chacha even I need a cycle ...ek race ho jaaye bhai?
Race??
Yep..cycle race...!! so are you ready for it bhai??
Ok done.
They both took a cycle each.
Geet mere saath...chalo sit here.
Geet went to sit on the back.
Geet...Geet peeche nahi aage.
aage??
Haan haan.
Geet sat on the cycle ,they both set a destination and started the race.
While riding the cycle , Maan took a different route ..
Maan...yeh kaun sa Raasta hai??
Arrow was directing towards the left side na.
Chill..Geet ,even this route is going to take us towards the destination.
Maan ,but we don't even know the route ,raasta to pata nahi ,toh jaayenge kaise.
Simple madam ...hum wahi jaayenge jaha humein yeh rasta leke jaayein.
What???
This route is new ,a stranger ,how will we reach our destination on time.
Geet ,everything in our life is new and a stranger and that doesn't mean that we don't explore it ,bas chalte jaaenge ,chalte jaayenge...kahi toh zaroor pahunchenge...hamaara kam toh bas raste ko enjoy karna hai..haar jeet baad mein dekh lenge..Just trust me, pahunch jayenge ...he smiled.Aur tum bhi toh mere saath ho . SO no worries ,Just take the fun of this journey.
Maan ,Geet turned back and looked into his eyes.
Gee...Gee...t..
Maa...Maan...aage dekho.
Maan again gained balance of his cycle.
Maan concentrate on the road.
Geet if you keep looking into my eyes how will I concentrate??
Kya ?Geet again turned back.
Geet aage dekho , aage Maan said in a hurry.
Arrgh Maan..kya kar rahe ho??
Maan smiled and slowly whispered in her ears.
Geet ,your eyes are magnetic, once I look into them ,I lose balance.
Accha...??!!
But Maan ,You told na...that you will reach the destination when I'm with you ,so what;s wrong in me looking at you??
Why are you asking such complicated questions during this race baby?? One evening we'll sit under a tree ,enjoy the cool breeze and then answer each other's questions ,Maan smiled.
Now just enjoy this cycle journey.
Ok...Geet smiled.
They both enjoyed their cycle journey...Maan narrated some of the lovely memories of this place ,he also told her about his first crush.
She was his classmate with big eyes and hair till the waist that she used to tie into a thick braid .
He always used to wait near the small pond to get a glimpse of her whenever she crossed the pond to buy milk ,even she used to smile at him few times.
Maan narrated many more things which Geet enjoyed listening to ,she smiled ,laughed at few funny incidents .
They soon reached the site ,the manager stood shocked for a while to see his boss coming on a cycle.
Even Dev reached the site after Maan and Geet reachedthe site ,Dev got disappointed for a while but again came back to his ownself.
Maan entered the site to talk to the manager.
Meanwhile Dev and Geet stood together.
Geet ,tum log pehle kaise pahunch gaye??
Woh tum nahi samjhoge Dev.
Accha ji ,abhi se tum donon ke secrets??Very good.
Awww...poor Dev , waise tum late kaise ho gaye??
Traffic Geet ,traffic...but this time I was struck between bufallos ,goats ,bullock carts and carts carts sugar cane.Main bechaara un sab mein phasa!!
Pcch..I understand ,Geet giggled.
Thanks Geet, ek tum toh ho, jo mujhe samajh sakti ho ,Dev kept his hand on Geet's shoulder and wiped his artificial tears.
Yeh zaalim duniya..
mein "Shy" Dev ka rehna bahut mushkil ho jaata na... continued Geet repeating Gopi chahca's words.
Shy??? Geet please ,I was not a shy boy.
Haan..haan bilkul,waise Dev I can imagine you running away from girls!!Geet said while trying to control her laughter .
Me and running away from Girls...haha what a joke.
Dev it's ok...main kisi ko nahi bataungi ,top secret ,it's classified she winked.
Not even to your girlfriends...waise give me the list of them ,so that I can maintian this secret
Geet !!
Acha accha Dev...woh sab baad mein ,usse pehle I need your help.
Help?? Bas aagya dijiye ham toh aapki seva mein haazir honge
Gosh...Mr. Nautanki accha listen ..
**************************
Hope you liked this part.
Pls ...pls...click the like button and leave a reply.
I was very happy to see my likes increasing but again they started to decrease.The decreasing likes really disappoint me at times
Only your likes and comments motivate me to continue this FF ,so please do click the like button and leave a comment if possible ,they encourage me a lot.


Edited by World-of-Dreams - 22 January 2012 at 6:59am