Originally posted by fly2me
OHMYGOSH. Did you know that there are PREGNANT barbies now?!...I sure didn't! -___-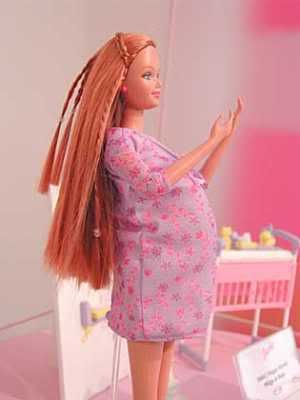 -______-
Why oh why!
Like seriously???????
I would never want my niece to have that doll no way!
tauba tauba...a pregnant Barbie eh?
but the 1st one
just imagine kaise sawaal karenge bache...I mean i can imagine my niece when she's grown up asking me "Maasi...why does Barbie look fat...why does she have a baby in her stomach" etc etc.