It took Gopi to get injured and game of Ludo for Ahem to fall asleep on the bed next to his wife.
I usually save my drinks for Friday, but I feel Ahem falling asleep on the bed deserves some kind of celebration on Monday.
I also want to dedicate this drink to Swasthi and her A & L posts, whom I've celebrated many Friday drinks with for the past Gohem Scenes.
Swasthi I wish you were here to share that bottle of Champagne with me. I hope you will be able to see my post and raise a glass to today's Gohem scene. This was part of our three wishes.
So cheers everyone!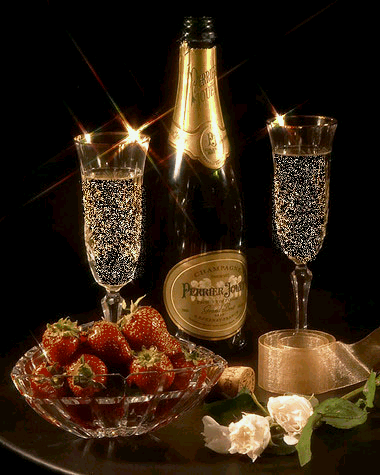 These are for my nonalcoholic and under 21 years of age friends.
Enjoy!
P.S. I wanted to post a picture of today's scene but I was unable to obtain a good quality picture.