Kagaz ki Kashthi
Guys I m giving u the full view of the story so it will start from the beginning'..
Character sketch '''.
Geet Handa: comes from a middle class back ground, but educated,, a self made girl,, she has done her MBA and looking for a job,22yrs old,,beautiful'. No one can compare with her beauty'. sweet as honey,, makes friend easily, life was kind enough on her, her parents loves her too much and always supported her with everything,, never pressurized with anything'' she is in love with a guy,, from the beginning of her 11th std,, wanted to get married to him but before that she wanted to prove herself as a individual,, so looking for a job''
Maan Singh Khurana: 27yrs old,, ruthless, arrogant, selfish but loves his family very much, his daadima is his life,, he loves her to the bit,, and whatever she asked he will get that before her wish'. He is 28yr young business man, have achieve all that which can be only dreamt off by his age'. His looks are killing,,, well built body, dark eyes, the lashes are something any girl wanted to stair at him' his smile which is so desirable that who could get a glimpse of it can never forget in her life time'.. exceptionally hot and handsome' he is in deeply love with a girl from his collage days,, till now they are a perfect couple'..
Sujal Khandelwal: a very sweet and caring guys,, very handsome at the age of 23 yr,, comes from a middle class family, very to worth'. Love his family a lot, looking for a job to support his family,, done his MBA with GEET' and deeply in love with her from 11th standerd,, they met in the school and became frnd easily,,, and he propose her in their 2nd term of collage'.. and she accepted it happily''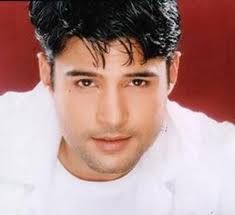 Samaira Singh: Very beautiful and a little arrogant'.. comes from a very influential family,,no one can guess she is 25yr of age,, successful model by profession'. her father is an old frnd of maan's father,, and she is maan's childhood frnd and sweetheart,,, both done their school collage together,,, head of heal in love with each other'.. wanted to get married but waited for maan's daadi's permission'..
Savitri devi: maan grandmother,, very sweet and humble, always support the right,, that can go against her son or grand son,, but she know her way out'
same as GHSP
Rano n mohindar handa: Geet's parents'..(same)
Abhinash n Nikita khurana maan's parents'..
Dev nt same as GHSP'' little diff is naintara is samaira's cousin sister, married to dev,, and loves her husband and family very much but didn't like her sister's relationship with maan,,, she has a unknown jealousness that if samaira gets married to maan, the whole property will go under her name and she didn't want that,, dev is a sweet guy but a little afraid of his wife,, they are the proud parents of a 3yr old boy, prem''''
Annie same as GHSP,, loves her brothers and family,,, she likes samaira as a friend but didn't feel like a bhabhi in her' she wants the best for her brother,, Maan'..
meera and jay geet and sujal's best friend,,
part 1 (below,, scroll down) ... banner creadit goes to my fb frnd tanu aka tanvi nangia...