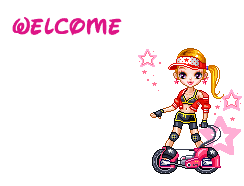 ... About me ...

You can call me wanderer of IF as I turn up at many forums
My fav actress (s):
Keerti Nagpure,Shweta Tiwari
and many more
My fav actor (s): Many
My fav show (s): Parichay, PKKKM,Master Chef,MLTAK,NBTNMK, EHMMBH, ZKSP etc.
... Inspirations ...

Im inspired by IFians and their awesome creations.

... What I Make ...

Non-animated sigs
Avis
Banners

... Copy-Rights ...
(c)-nidz-
-nidz-
...Rules...

Dont cut/crop my work
Dont post my work on other sites with your name
If theres not a tag on my work dont say its urs


To request a signature:

Minimum 6 pics and Maximum 10
Do tell me if you want me to specify for you.
No personal requests please.
Please use for at least 2-3 days.
Any specific size?


Hope you all will enjoy my work and you know if you are in my list you are gonna get the PM
Dont forget to hit the like button and shower your suggestions and comments!!!



Edited by --nIdHi-- - 16 January 2012 at 1:35pm