hey evry1!sry i hd pobs. posting dis priorly so here it is! i kno its too late but pls bear wid me


It ws a very sugary & cute act
THE bits I LOVEEEDDD :


1.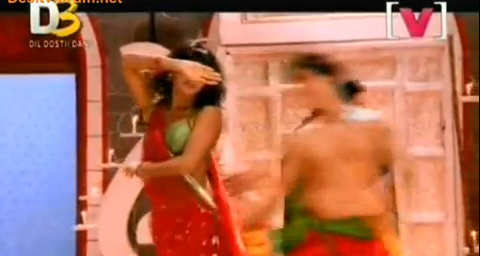 The way she FROZED on his suble pointing-hint like a DIVINE n heavenly statuette wid colossal beauty ws sooo enthralling n mesmarizing
2.
The way her spiteful n envious expressions altered to cheerful N EXTREMELY ECSTATIC disciple Were SOO COMMENDABLE!! massive APPLAUSES for Shakti on this!!
she acted as if she ws living to HEAR dat flute-tune n to dance on it .she ws lke hearing THEEE MOST EAR-PLEASING music piece ever afta A HELLISH AEON!! N da way she started dancing in the vicinity of Kuwar n dose whirls n spins around him were like An ABOLLUTELY MADDD DEVOTEE blindly dancing & POURING OUT HER HEART off her pure devotion n dedication like sshe ws BORN to do dis!! Unquestioed Utter submission!! WOWWW!!The flute tune ws absolutely icing on the cake!!
WOWWW!! M left dumb-strucktly awing here
3.

Kuwars spontaneity here ws commendable!
He somer-saulted n whyl floating to his feet,within a NANOSECOND (if der is no second below it)changed his position for the succeeding step & as soon as he had climbed on his foot,matched her so PERFECTLY,like HE WS ALWAYS DANCING WID HER N NEVA EVN MOVED an inch away!! BUTTERY SMOOTHNESS is wt is personified here.
4.

The PERFECT ending to the routine!! Her elegantly n panachely standing beside him ,half-leaning ,a slender foot out -streched frm her lehenga, both hands resting on his shoulder n adorably tender expressions WERE CELESTIAL & OUTTA DIS WORLD!!!
n deir faces so close…hayyyee!!!
THIS IS A PICTURE PERFECT END!! ?


Edited by SSsanasonu - 22 December 2011 at 7:16am