(Credit for Welcome Banner: Tumhari_Khushi)
As you all know, we've recently been hosting a banner contest in the forum. And we're pleased to announce that we've received a lot of gorgeous submissions for the same. .
Which brings us to the next order of business - voting! Please go through all the entries (even though I know they may seem too much and it may seem too tedious) before you cast your votes - just so we are fair to all the participants of the contest! And please cast your votes based on the clarity and creativity of the banner!
Oh and before you vote, please review the following rules:
Please cast your votes for a maximum of five (3) banner entries. You can vote for less than five banners if you decide but if you vote for more than five banners, only the FIRST five votes will be considered.


With that in mind, we present to you the following banner entries for the DABH banner contest:



Banner #1


Banner #2

Banner #3
Banner #4
Banner #5

Banner #6
Banner #7
Banner #8

Banner #9

Banner #10

Banner #11
Banner #12

Banner #13

Banner #15
Banner #16
Banner #17
Banner #18

Banner #19

Banner #20

Banner #21

Banner #22

Banner #24
Banner #25

Banner #26

Banner #27
Banner #28

Banner #29
Happy voting!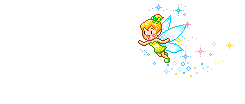 India-Forums Development Team.