Arjuhi OS
Writer's Note:
Hi my fellow KMHians,This is my first OS..i know it's supposed to be one part hence the term OS but i've broken one
longg
update into 3 parts.This is purely fiction and my work,it's not at all related to my FF Laws of Friendship or anyone elses.If however it does.. it's simple a co-incidence .I thought of this OS while i was washing dishes one night and i just had to get it typed or else i would have forgotten it.
I know i also promised an update for L.O.F but it's currently incomplete and under construction.I will try to get it done soon in the meantime do enjoy my newest work.
PLZ
Hit the
LIKE
button and
Comment
.I need the feedback ppl.it helps.
Thanks so much.enough of my torture...read on...
Sara
~*~PROM DATE~*~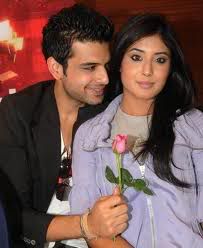 Part 1- Need a Date!
"Damn it why can't he ask me already?!" Arohi said placing her tray on the cafeteria table.
"Ask you what aru? And who?" - Rashi
"Mikhail! He's supposed to ask me to prom. I just know he wants to go with me!" She said dreamily glancing across the room to give him a quick wave to which he replied flirtingly.
"Who football captain Mikhail?" She asked
"Of course which other Mikhail do you know?"
Arjun rolled his eyes at her same old story! "Yeah I'm sure he wants to go with you that's why he jumped to the opportunity to ask u already!" he stated sarcastically with an evident scowl of disgust on his face.
"Oh shut up Arjun! you're just jealous! ' Arohi
"Jealous and me? Huh! You wish" he said trying hard to hide the obvious.Arjun
Well you should be she said under her breath.
"Wait a minute I thought it was girls ask guys this year? That's the rule isn't it?" - Rashi
"Yeah but I want someone who will break the rules" she said while looking at Mikhail but quickly turned her attention to see Arjun's expression.
It was numb and unchanged as she expected, he just sat there pretending not to hear their conversation while chewing down on French fries and coke.
"So had anyone asked you yet arjun?" ' Shefali
"Yeah" he replied monotonously
"Well who?" - shefu
"Who what? A lot of them okay and I don't see the point of this stupid prom anyway. I'm not going" he stated firmly
"I know right. I'm with you on this one bro" - rashi
"You know you could go rashi. Just ask somebody"- Aru
"Oh sure let me just pick a guy form my speed dial. Oh wait I don't have anyyy!" She said sarcastically
Arjun laughed at his sister's sarcasm and added "you know rashi u don't have to be like that just cuz I don't wanna go. I know were twins but that doesn't mean we have to agree on the same things" he said snickering at her
"Oh shut up! Just cuz ur not going doesn't mean I wouldn't wanna. I do have my own opinions you know! It's just that I have no hopes of going. I don't wanna set myself up for nothing. I'm very much satisfied with a decent graduation ceremony and then to leave this fantasy life and those plastics that think life is a cartoon."
"I hear you"- Arjun
"Guys come on! Graduation is for the parents, prom... That's really just for us...all we've been these past four years of high school doesn't matter on this one night. It's not about who you are, it's about who you're gonna be." - Arohi
"I just don't get it all this just for one night. It's just prom a lame school funded function. Get over it"
"Prom happens to be fun okay?!"
"Fun? What fun? For guys it's not"
"What's that supposed to mean?" she squealed almost ready to bite off his head if he uttered another word against prom
"Well they gotta wear a tux, buy dinner, get that flower thingy and so help you god if they don't."
"Don't pretend u don't know what it's called. Corsage . Come on u can say it. And what's so bad about a tux?
"Oh that reminds me' then there's the shopping and the countless amount of trying on and off and not this one! I want that one!! ugghhh I already feel my hands getting numb from carrying all those bags."
"Well FYI I'm not going shopping with u..That's what girlfriends are for. Right shefu?
"Right" she said chewing down on her chicken salad. "aru OMG I forgot to tell u that Mikhail's so gonna ask you. I heard him talking to his buddies in homeroom" she said holding her hands while they jumped up and down
Aru: oh shefu don't jinx it okay! And how could u forget something so important?
Again Arjun rolled his eyes and said "prom...stupid!"
"Tell me about it" added jay who just sat beside him. "Women!"
"Yeah man women" he said holding his coke to cheers
"Prom is like the Olympics of high school, you wait four years, 3 people have a good time and eveyone else has to live on with shattered dreams." Jay
"ughh whatever! Dream killers...i'm late for class" she said before picking up her tray and dumping her remainders in the trash.
In hallway before class Mikhail pulled Aru aside
M: hey Arohi u have a minute...it's about prom
A:uhh yea sure she said trying to act cool but she just wanted to burst with happiness.yea go on she said.
M:Well I was thinking that you and me
A: Yeah you want to' she prompted
M:Carpool he said trying hard not to laugh
Aru's mind froze trying to take in what just happened.
A:what?! She spat
M:Yea u know since we're on the decorating and management committee together we may as well come together in the same car instead of separately.
A: Oh.was all she could say she felt liked she'd been slapped hard on the face.
M: What's the matter?
A: Well umm nothing it's stupid!
M: no tell me he said holding her hand
"WTH!" Arjun wanted to burst with anger and beat the hell out of Mikhail as he saw him touching her.
He almost went for it but halted as he overheard their convo.
"Well I thought you were going to ask me to prom." she admitted truthfully
"What? Me ask you? I thought it was the girls turn this year"
" Yeah I know it's stupid forget it." She said walking away
"Wait aru if I had knew u wanted me to ask you I would have, believe me you're a really attractive girl" he stated looking her up and down and stopped staring at her chest.
Aru followed his gaze and frowned.
He continued "And well besides Gauri beat you to it. She already asked me and I said yes. Sorry" he said shrugging his shoulders while tucking his hands into his jeans pocket.
"Hey babe ready to go" Gauri said lacing her skanky arms around him
"Told ya I'll get what I want Aru including your dream date and I'm gonna get ur crown to" she hissed with an evil smirk.
"I see this was your entire plan? To humiliate me?
Aru just felt disgusted with those two.." you know what I'm glad you got him, maybe you can collect his drool with your purse, can't u see where he thinks your face is" she pointed out as he was staring down at her boobs.
"Huh what?" he asked confused
By this time a crowd had gathered around them including aru's friends,jay, shefali, rashi but arjun was nowhere to be seen.
"You know what? u too deserve each other Mr and Mrs popularity."
Both Gauri and Mikhail stalked out of the hallway hiding their embarrassment with their dramatic exit.
"Wow aru serves her right" rashi said
"Yeah didn't know u had it in you kiddo." -Jay
"Sorry aru I really thought he was into you."- Shefali
"It's ok shefu he wasn't worth it anyway. So where's arjun ?"
"I have no idea haven't seen him since lunch. He left right after you. I thought he was gonna meet up with u. he felt bad about discouraging u from prom after he remembered why u love it so much."
"Oh no he's right it is stupid! Just one big farce. I don't even care about being crowned queen. If gauri wants it soo bad she can have it. I was making such a big deal about it. It was childish of me."
"No aru it wasn't you know you still love it and we know why it's so important to you."
"I know rashi but it's ridiculous to think that way all your life. I guess I was just being too stubborn for everything to be perfect that I lost the real essence of it. I wanted it to be like the night my mom always talked about. The story she would tell me before I go to bed."
"Well it will be the best this year' know y?"
"Why jay?"
"Because we're all going together" he said bringing them in for a group hug.
"You're right jay having you guys around me is all that really matters."
"aww how sweet jay but I think someone here wants to go with u alone" she said hinting towards rashi.
"shefali!" she said smacking her feeing shy.
Attention all students head over to the auditorium now! they heard over the P.A
Part 2 on its way..plz excuse the errors and sorry if its boring!!
i dont know how i ended up posting here on members lounge but i moved the post sorry!
NB: the story was inspired/based on the movie Prom on disney channel. but the ideas are mine although some lines may be close in nature to the actual script.


Edited by sar786 - 25 December 2011 at 11:47am