I am quoting this becoz there is all details what to do or not along with submission details
Originally posted by MP_Radha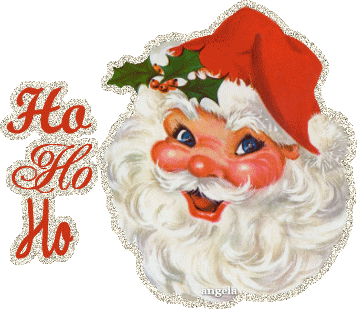 F O R U M D E C O R A T I O N C O N T E S T

I N S T R U C T I O N S / G U I D E L I N E S / F A Q
Hi Friends,
This is an update for the Forum Decoration Contest!! Remember the previous thread for
Well we would like to ANNOUNCE an IMPORTANT change to the submission process and also provide further instructions!!!!



First thing first,
We would like to make a
CHANGE to the
Contest Entry Submission Process
Given that participating sections are expected to present a beautiful thread
an an entry (with number of posts making up a thread), it may be very difficult
to get it all through via PM (with a heavy load of content).
Hence, we are changing the Process of Submission!
We have thought of a way to make it easy for the participants
as well as the judges!

So here is all you have to do

Once the section members are done their FINAL THREAD
CONTENT (a series of posts making up the entry thread),
ONE person should collect all the FINISHED THREAD CONTENT, and
simply open a new thread in the
Chat Clubs
Section & post it.
Once the entire contest content is posted on the thread,
the THREAD LINK must be sent to the following account:

crazycreative

by 21st December 2011!
~to ensure that your work isn't copied, please post it on the 21st itself in the chat club section and send the link~
Upon receiving the link, we will CLOSE that thread to prevent any comments
and sent the links to the judges, who will be people from regular members
to higher DTs.
PLEASE NOTE:
NO further COMMENTS should be posted on the thread (other than whatever each section members come up with for the contest entry)!
The Section name SHOULD NOT BE indicated anywhere on the post!
M
or
e R
u
l
es

The thread
MUST
have a
CHIRISTMAS/ New Year
THEME!

*It shoudln't be based on the theme of the show!!!*

They
CANNOT
have any
SERIAL
related content on the thread.

*This is to ensure that the thread is generic to allow for unbiased voting!!!*

You may ask any one for creations, as long as they agree!

*In other words you can PM any creators on IF for help, as long as they offer to help!*


What are the expectations

As mentioned earlier, the contest is about creating a Holiday Season/ Christmas/ New Year celebration thread, which will be judged, and the best one will be made the GA on behalf of Crazy Creatives! It must be creative,with regards to presentation and the ideas. For example, you must make it a grand thread with lots of glitters/ pictures related to the season. You may also include some activity/ game for the entire IFians to play/take part in.
For example:
A festive thread with multiple posts
An Aumtmn thread with single post:
Therefore, the thread has to be Grand, and you may seek any member's help
, with regards to graphics/mucis, etc. It can have anything christmas/ new year related, but NOT any serial content, like pictures of characters/ celebrities. You should NOT include your section name on the thread, so it allows for fair judgement!

To do & Not to do


If you find graphics from any random photobucket account,
please reupload it onto:
or any other image uploader,
that doesnt' have any issue with bandwidth. Sometimes
graphics used from photobucket account tend to be removed
due to breaching bandwidth.

Pay a lot of attention to spelling! Try to cut down on the amount of text.
Instead try to portray an attractive post, with lots of glitter graphics, etc.

Once again remember that you are NOT restricted to a single post! You may use
as many posts as you wish! However, make sure its well planned!

When thinking of activities/ games, keep in mind that you want something
that is fun-filled and would attract many members. It can be anything
related to the season!

Please make sure it is GRAND and EXCITING and ENTERTAINING to the
ENTIRE FORUM!!! The BEST THREAD will be declared as the Winning one,
and the section that came up with will get prizes
!
For further information check out the previous thread:

The individual threads will then be judged based on the following categories:
Caliber of Ideas
Are the ideas presented of a great quality? Do they stand out well?
Originality
Are the ideas and events suggented original, or something that has already been conducted by the CCs? Have they taken an attempt to present an original activity?
Presentation Style
Is the presentation style appealing?
Overall Creativity
Are the posts creative?
The judging panal will be selected to ensure a fair judging!!


G O O D L U C K

** C R A Z Y C R E A T I V E S **