Originally posted by --SONEE--
round 2..my turn
Hello Mimi'jee ...kya hello hello...aa gale lag ja
Side by side or miles apart
True friends are always close to your heart
Whether you're turning five or twenty-five
You know that I'm a true friend because you're here beside me
I'm here, right now, on your special day!!!

Awww!
""There is a gift that gold cannot buy
A blessing that's rare and true
That's the gift of a wonderful person coming into my life
Like I have in you! Bas karojee...
Happy Birthday Mimi'jee!""
...
...
...
Cake for my love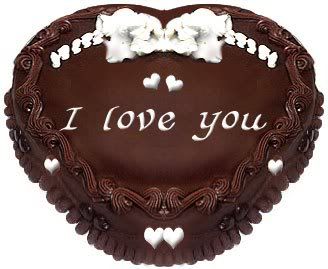 & favo. flowers for my Beautiful gal.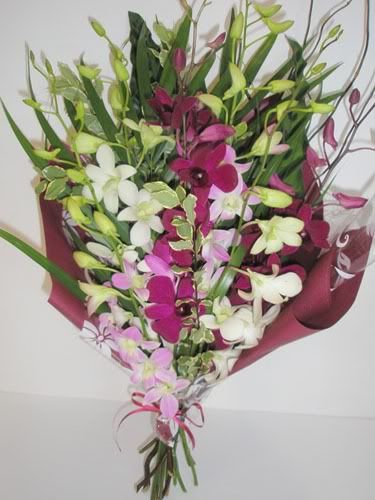 Yummy cake...and beautiful flowers...thanks again...now how about some SB too?
na na main bhooli nahi...
Here is ur Prince!!!
My prince and my scream-mask wearing knights...can it get any better?
Oh yeah, they're showering in rose petals!!! I love! I love! Thank you, Soneejee.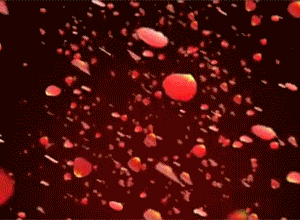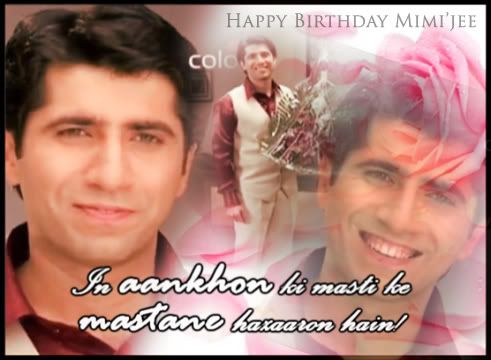 More Suds! Yippeee! I will definetly use these...
Now your B'day Gift!!! There's more? You shouldn't have...

Click here...
Hope u like it!
I left my comment there.
with lots n lots of luv & Best wishes
Sonee'jee