Originally posted by janavi07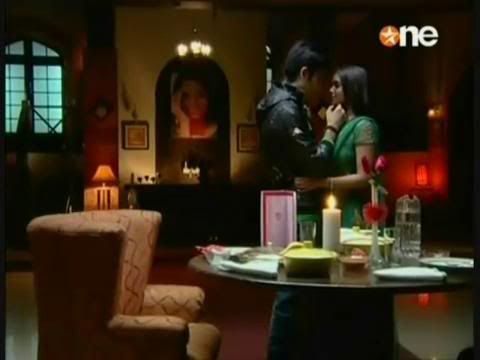 shaan: khanak aj meine tumhare liye dinner bnaya hai...
khanak : (smiles) hmmm
shaan : waise madam ye sb free mein ni hai kimat chukani padegi...
khank: kimat...??
shan: hm ye shank k pyar ka dhaba hai jaise startes to 1 kiss n main couse to 5 kisses n 5 hugs.(thinking) waise khane mein mitha bhi hai...
khanak :accha agar pehle mitha khana ho to...
shaan: to kya baat hai khanak..