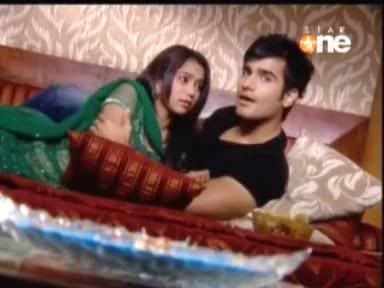 KHANAK:shantanu kaise filme dekhte hai aap,ye log batein kam karte hain chipakte jyada hai.
SHANTANU:are dekho to sahi ekbar.
KHANAK:mujhe saram ati hai shantanu.
SHANTANU:are isme sarmane ki kya baat hai khanak,ye wohi to kar rahe hain jo puri dunia karti hai
KHANAK:apko yehi tarika mila hai mujhe angregi sikhane ka.
SHANTANU:are.. pura hindusthan aisi hi to sikhi hai angregi.
KHANAK:aapka matlab besharam.
SHANTANU: mere sath besharmi karne me kaisi saram.