Wishes
...........................
Ashlesha
Hawww 16
th
Dec, matlabh finally you are turning another year older
or rather finally becoming an adult
matlabh actually you are getting license to have all those wild dreams and thoughts that you secretly have now since you are under age
and cannot enjoy all the privileges that I do
but then finally you are becoming one, adding into cool gang of adults, gang that consists cool persons and even super cool like me
Congratulations on finally becoming an adult
*dances hard*
And now I demand a party
*looks at MB while dancing* with you dancing on
My Name is Shiela
Shiela Ki jawani
*Imagines MB breaking the dance floor with that song playing in the BG
*

Baar Baar Din yeh aaye
Baar dil yeh gaaye
Tum jeeyo hazaron saal and saal ke din ho pachaas hazaar
And unlike someone, I want this day to come roz and you know why coz more the birthdays more number of return gifts, for every single wish I can ask for 2 return gifts *dances harder*
.

Now moving to bit serious part
Happy Birthday MBBB
I wish you all the success and love in life
You know how much I love you and adore you as friend, you are one such person who is such an amazing person I met in recent time and became my very close friend, in very short span, with whom I discussed all fantasies rather I just listened
about all your delicious dreams about practically every hot hunk around and I had gala time seeing all your crazy activities.
On this day I have nothing new to wish since I wish daily that you get best in your life.
But just want to say that
Stay the way you are
coz I have made you super amazing under my influence
Many Many Happy Returns Of The Day

Will be back to take my return gift
and I am lazy abhi to find graphics around, so khud dekh lena jo ache lage and meri taraf se add kar dena
please
...........................
Kalindi
Dear LLS..
Many many happy returns of the day..
May God bless you.. I hope all your birthday dreams and wishes come true..
May you have all the joy your heart can hold,
All the smiles a day can bring,

All the blessings a life can unhold,

May you have God's best in everything.
WISHING U A SUPER DUPER HAPPY BIRTHDAY'
...........................
Ramya
Fly in the plane of ambition,
and land on the airport of success,
Luck is yours,
wish is mine
may ur future
always shine. . .
With
LOTZ LOVE


"Happy Birthday"

Hoorieeeeee!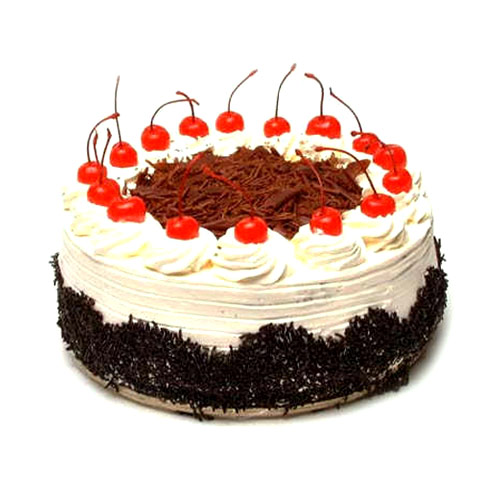 ...........................
Nori
Happy Birthday to you! Happy Birthday to you!
Happy Birthday to Dear Hoor!
Happy Birthday To you!
A very happy birthda Hoor! wish you all the success Peace happiness Joy and everythng you deserve for! Hope you have wonderful birthday filled with fun, excitement and joy. You are a very sweet person an awesome friend and of course my IK partner ;) ! Its glad to knw you and have a frnd like you! <3 May allah always Bless you!! Eeeks we both share Bday on SAME WOW :P thts super amazing isn't it? hehe!
...........................
Riya
The day is beautiful, occasion truly special,
Sweetness is around, with smiling faces.
Light the candles, gobble the candies,
Pray to God with faith and make some thoughtful wishes.

The merry tunes that cheer us all,
The world sings along to wish you.
With lovely gifts and jolly hearts,
I wish they all come together to bless you.
May you have a rocking Birthday.
Enjoy!
Love ya Hoorii!!
...........................
Aisha
Many many happy returns of the day


Happy Birthday To You.. Believing Hear, What You Deserve To Hear:
Your Birthday As My Own To Me Is Dear...
But Yours Gives Most; For Mine Did Only Lend
Me To The World; Yours Gave To Me A Friend.
When God made u he was having a good day! because your so special , so kindhearted , that its difficult to tell in words ... happy birthday
...........................
Zoha
Many Happy Returns Of The Day Hoorie
,
may u have a healthy and a peaceful life ,have a blast on this special occassion,luv u loads,mwaahhh ,god bless u always and be happy *hugs * its time for some cakes and chocolates




And Last But Not The Least How Can I Forget,Here Is Ur Surprise
Once Again Happy Birthday Hooriiee,I Really Love U Alot
...........................
Tejy
Happy Birthday Hoorie meriii
<3 <3 God bless you always with lots of happiness and keep you smiling. Keep being the masti bari besharmi that we all love sooo much!!!
Hum dono toh sahin mein behenein hai
, hum dono hamesha kaam mein itni busy reh jaate ke zyaada baat hi nahin kar sakte
par bohut jaldi vaqt nikaalni hogi kyonki main toh ek hafte mein free ho jaongi!
You know where to find me
, LOL
!!! Love you lotsss jaani
! Have an awesome and rocking birthday!!
now what I know you'll find sweet
Besharmi galore!
And it would be a crime to leave this one out
Humaare kitne discussions isse scene par the
Happy Birthday Hooriye!!! Love you to pieces, jaani!!
...........................
Tani91
Happy Birthday Hoorie


my fellow crazy TaAnuian/TLian...you're just so sweet and thoughtful and we have almost the same tastes in couples (TaAnu,Stelena,VirIka)
After all we're only one day apart in b-days
. Anyways hope you have the best day and may all your wishes and dreams come true! Rock on fellow Saagi
...........................
Ridzzi
Many Many Happy Returns Of The Day Hooriyee..
Glad to have such a friend like you.. u are an amaaazing and artistic gurl;
I wish u all the happiness and Love today
.. May u have a happy time.. Love u loads, Keep rocking yaara..
...........................
Fary
Hello Hoor Well guss what it's your birthday
wishing you a very very very happy birthday may all your wishes come true and may god bless you always. I love ya 47364364634. you are simply a fab fab fab girl a maginfique friend and sister mwahi know you have seen it but here's your gift (added in the post below)
m sorry i couldn't create any photoshop stuff due to exams and all but i will do something of your choice once vacations start hope u'll forgive me
...........................
Siddoo(-SMay31-)
Happy Birthday
To The Dearest Sisy,
Happy birthday to you...
happy birthday to youuu...
happy birthday Hoor Sisy
Happy birthday to youu...
May GOD...bless uuu...
Happy birthday too uu...
Many many many happy returnz of the day 2 the sweetest Sisy on earth...
May this year brings you loads n loads of happiness...
May you get loads & loads of success and achievements...
May God fulfill all ur wishes...
A Birthday is A Million Moments,
Each holding A Promise Of Fulfillment Of UR Dreams,
& ACCOMPLISHMENTS Of Some Special Plans..
May you have all the joy your heart can hold,
All the smiles a day can bring,
All the blessings a life can unfold,
May you have best in everything.
Wishing u a Happy Birthday
It's your birthday,
but I'm the lucky
who got to be with you for another year.
It's your birthday, and the older you get,
the more wonderful you become.
It's your birthday,
and I'm privileged to share the years with you.
It's your birthday, and each year
I find the depth of my love for you growing.
It's your birthday, and I look forward with joy
to each day i spent with u in my thoughts
It's your birthday, and I wonder how I got along
for all the birthdays I didn't know you.
It's your birthday, and it's amazing
how easy and enjoyable it is to be with you each day.
It's your birthday, and no matter what fate has in store for me,
I know it will be a pleasure to spend life with you.
It's your birthday, but I got the gift--
You in my life for another year!

A very very Happy Birthday !!!! Loads n loads of love to you:
From
Urz
Siddoo :)
...........................
Pooja
Happy Birthdayyy Hoor your and amazingg personnn and always be like the way you are because your such an awesomeee person ! <3 . your really good friend ! Enjoy yourself on your bday hope you have a good one :) !
...........................
Gunseerat
Many many happy returns of the day my dear friend
may god bless u with his choicest blessings and happiness
I can never forget u as u were my first friend on IF
It was fun those day we usd to drool over dill mill gaye!
It ws grt fun!
It ws amazing to meet someone as spl. As u!
Lv ya sweets!
Happy bday again
...........................
Sofia(-Sofia)
Happy Birthday To You
Happy Birthday To You
Happy Birthday To Hoor
Happy Birthday To You
...........................
Roses are red
Violets are blue
If my Life has a meaning
It has to be You.
Roses are red
Violets are blue
Countless fun times
Between me and you!

roses are red
violets are blue
friends come and go
but I'm thankful I have you

Roses are red
Violets are blue
Through thick and through thin
I'll always have you!
Hope your birthday blossoms into lots of dreams come true!
May today be filled with smiles, laughter and love.
Happy Birthday and many happy returns of the day.
May this birthday offer you as much joy and happiness as you give to all who know you."
HAVE A BLAST!
I LOVE YOU HOOR <3
...........................
Shareen
Wifeeey
Wish you a very happy birthday!...Your are 18th now!..OMG yay!..Now we can even run away if we want to
ILY DP <3 i hope u have an amazing bday and a wonderful year ahead! Which of course you will have coz u have us, such awesome friends
Jokes, apart this is like what ur first bday that i am celebrating with you?
That sucks we got to know each other this late despite being on IF for so long!
Neverthess i am very grateful to god for giving me such an amazing friend and DP on whom i know i can always count on.
..Oh, btw you know today is also the victory day of BD and we get a national holiday..on ur bday! So cool that means we can go on a date <333
I WANT A PIECE OF DEAN! ..Matlab a piece of ur bday cake of course!
I'm so glad that ur bday started off with such a pleasant surprise and wish i cud see the expression on ur face when u saw the cake
As for the wishes, i wish you ALL the finest things in life DP!..I hope you achieve all your goals and reach great heights of success!
Aaand i cant wait to read ur answers to the grilling questions!
*runs off*
ILYYY
...........................


Edited by shareen - 15 December 2011 at 8:36pm